Top Destinations
November 9th, 2023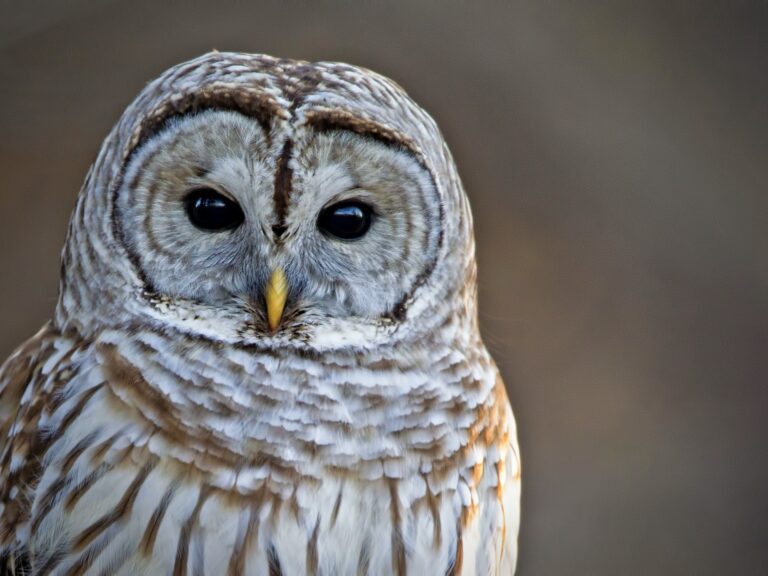 Looking for an amazing RV adventure in Texas? The Great Trinity Forest is the place to go. While many don't immediately think of nature and outdoor fun when they think of Dallas, this gorgeous forest is actually located right in the heart of the city. This makes it easy to reach and the perfect RV getaway.
Great Trinity Forest is chock-full of amazing things to do, as well as natural beauty that is hard to beat. Whether you take your own RV or rent one of the many RVshare units that are available in the Dallas area, you're sure to enjoy parking your home-on-wheels right next to all this beauty so you can immerse yourself in it all.
Not sure how to begin planning your Great Trinity Forest adventures? You've come to the right place. Below, we will tell you everything you need to know to plan the perfect trip to this incredible place. 
Discovering Great Trinity Forest
As mentioned above, the Great Trinity Forest is located in the city of Dallas, TX—about 11 minutes southeast of downtown Dallas, to be exact. It is a 6,000-acre forest with a wide variety of flora and fauna, making it an awesome place to go wildlife watching.
Some of the animals you might find in this urban wonderland include wild hogs, coyotes, barred owls, and rabbits. Of course, plenty of deer call the forest home as well. Plants in the forest include a variety of bottomland hardwood trees, as well as plenty of wildflowers and prairie grasses.
Unsurprisingly, the forest was around long before the city of Dallas. It is a sacred place for the Caddo, Comanche, and Apache tribes, and was home to bears and buffalo in addition to the many animals that roam the forest today.
Unfortunately, the urbanization of the area caused great damage to the forest. The good news? People are working to restore and conserve the natural area for future generations to enjoy!
RV Camping Options Near Great Trinity Forest
Although people do occasionally tent camp in the Great Trinity Forest, there are no official campsites and RV camping is not available in the forest. Luckily, there are plenty of RV camping options in and around Dallas, so you won't have any trouble at all finding a place to stay outside of the forest.
Some of our favorite campgrounds near Great Trinity Forest include the following:
Need an RV to stay in during your time in Dallas? Check out these Dallas rental RVs for some great options.
Things to Do in Great Trinity Forest
Now that you know where to stay while visiting Trinity Forest, the next step is to figure out what you'll do during your time there. Fortunately, there are plenty of great options to choose from. In fact, you could easily spend a few days exploring this beautiful place and never run out of things to see and do.
There are three places where you can easily access the forest: Trinity River Audubon Center, Great Trinity Way Forest Trailhead, and at the Eco Park facility. Which one you use will depend on which of the following offerings you decide to check out.
Hiking in Great Trinity Forest
One obvious choice is to go hiking or biking in the park, and that is a wonderful thing to do, for sure. The forest is home to a huge number of trails, including concrete trails that offer a smooth walking surface, as well as dirt paths that meander through the wooded areas, wetlands, and open prairies.
We also highly recommend bird watching while out hiking, as the forest is home to a good number of local birds and happens to be a stopping point for many migratory species. Of course, there are also plenty of places to picnic, so be sure to pack a lunch to enjoy while out exploring the trails.
Some of our favorite Great Trinity Forest Trails include:
More Fun in the Forest
Besides hiking, biking, wildlife watching, and picnicking, you'll also find a variety of other outdoor adventures in the forest, as well as some special events.
Trinity River Paddling Trails offer a chance to explore the forest by canoe or kayak. Meanwhile, the Trinity River Audubon Center offers a chance to learn about all the birds you see while out hiking. Have a horse? The Great Trinity Forest Gateway and Horse Trail gives you a chance to ride through the beautiful natural area. If you don't have a horse of your own, consider going on a ride with Texas Horse Park.
If you want to join an event, be sure to watch the Trinity River Audubon Center social media for guided walks and other fun and educational opportunities.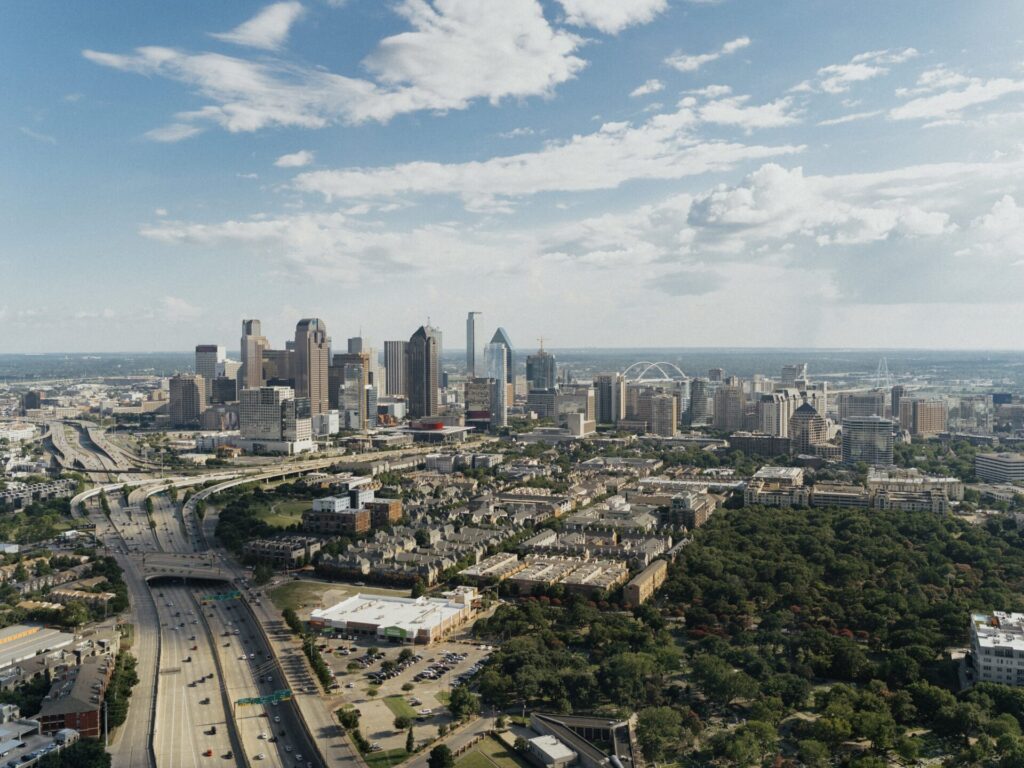 Exploring Nearby Attractions
Of course, the Great Trinity Forest is far from the only thing to check out in the Dallas area. If you have time left over after your forest adventures, consider checking out some of the other amazing attractions the city has to offer.
Some of our favorite Dallas attractions include the Dallas Arboretum and Botanical Garden and the Dallas Museum of Art. For hands-on learning, head to the Perot Museum of Nature and Science, and to see some underwater creatures up close, check out the Dallas World Aquarium. Those looking for a history lesson should definitely consider the Sixth Floor Museum at Dealy Plaza.
Hoping to do some shopping and enjoy some good food? Galleria Dallas is an awesome place to do both things. All of your favorite mall foods can be found here, as well as an American Girl Store & Bistro, an Apple Store, a Build-a-Bear Workshop, lots of clothing and shoe shops, and more.
If you're planning on exploring the city with your RV in tow, we recommend parking at one of the DART stations and using public transit to get around. While Dallas doesn't have the best public transportation around, it is better than trying to park an RV in the busy downtown area.
RV Travel Tips for Great Trinity Forest
Knowing where to stay and what to do are a good start, but what else should you know about visiting Dallas and the Great Trinity Forest in an RV? Below, we offer a few tips to help ensure your trip goes off without a hitch:
First, it's important to note that the traffic in Dallas is quite heavy. Arriving or leaving around rush hour will mean sitting in traffic for ages, and unless you navigate around the city entirely, you will need to drive whatever rig you choose through this traffic. Know this going in so you can be mentally prepared.
Don't plan to drive your RV to the forest. Instead, leave the RV in the campground and take a smaller vehicle. This will ensure you can find parking, as parking for oversized vehicles is limited and even nonexistent in many places.
Obviously, you'll want to pack all of the usual RV essentials. We also recommend a large water bottle for carrying plenty of water during your adventures, as Dallas can get quite warm and it's easy to become dehydrated. Bug spray and sunscreen are both must-haves for exploring outdoors in the Dallas area, especially if you plan to spend time in the tall grasses where chiggers tend to hang out.
Know what poison ivy looks like so you can avoid it. This plant is unfortunately quite prevalent in Great Trinity Forest, and touching it could easily ruin a whole vacation.
Of course, you will also want to practice "leave no trace" while exploring this beautiful and sacred place. Whatever you pack in, make sure to pack it out and pick up litter, but please avoid taking anything else out of the forest, and never feed or approach wildlife.
Clearly, Great Trinity Forest is a wonderful place to get outside and enjoy all the natural beauty Texas has to offer. It's the perfect destination for those who love the great outdoors, especially if they are unable to wander far from the city for any reason.
Are you ready to check out this amazing place for yourself? Book your rental RV and campsite today!