Travel Inspiration
Last updated on May 16th, 2023. Originally published on May 15th, 2023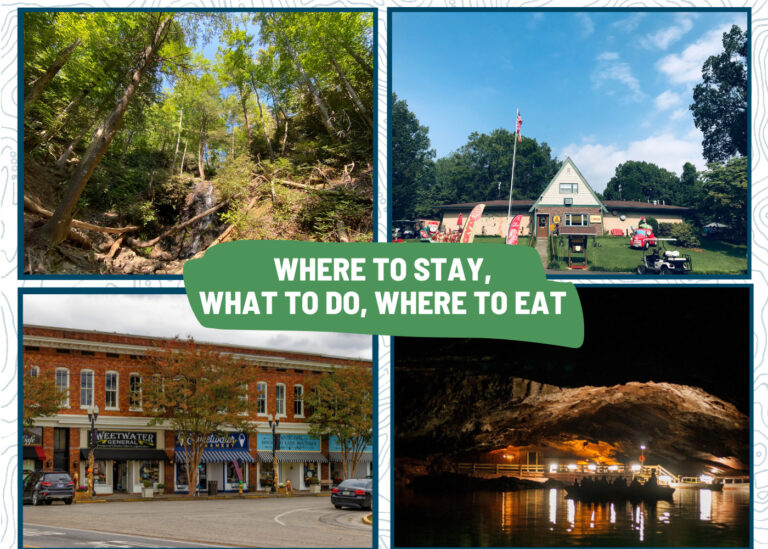 RVing in Sweetwater, TN is sure to bring about an incredible adventure. This hidden gem in the southeastern United States is known for its beautiful scenery, variety of outdoor activities, and unique attractions. A short drive from the nation's most visited National Park, Sweetwater is a destination you'll want to add to your 'Must Visit' list.
Getting There
You'll find Sweetwater in eastern Tennessee, about 45 miles southwest of Knoxville. With Interstate 75 running through the area, accessing the town is easy and convenient! Only 75 miles from the Great Smoky Mountains National Park, making it a great 'home base' to explore the area. If you are traveling in an RV, you'll find several RV parks and campgrounds in and around Sweetwater, TN.
Where to Stay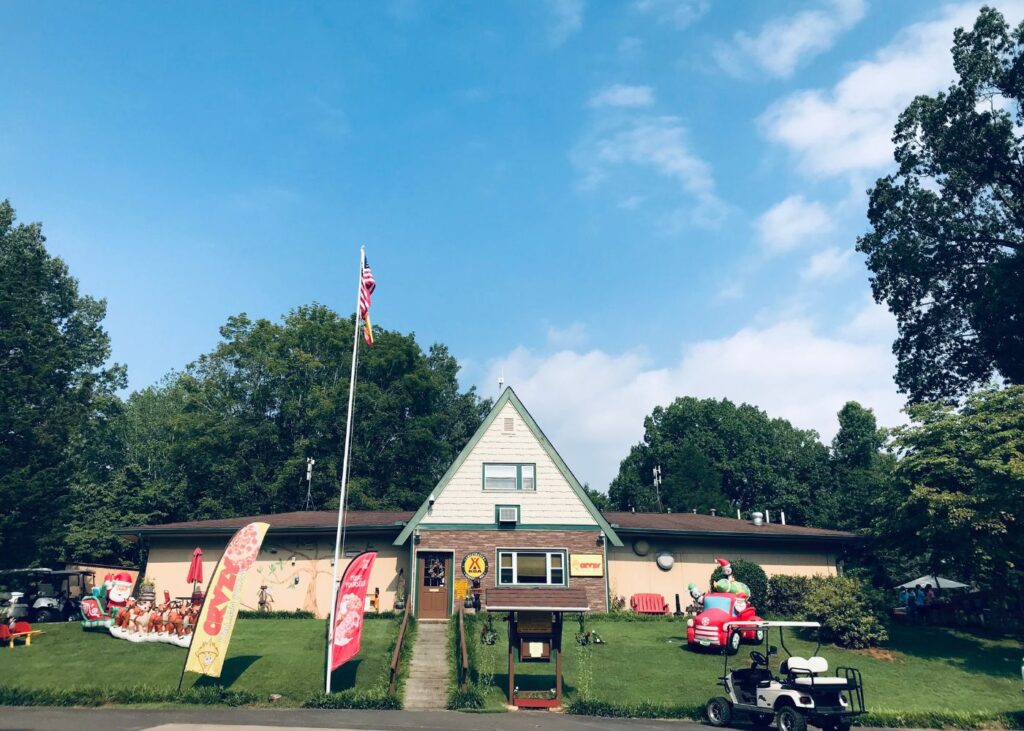 Our top pick is the Sweetwater KOA.  Blending exciting amenities and natural beauty, the Sweetwater KOA makes for the perfect home base. With spacious campsites, full hookups, and incredible on-site amenities including a swimming pool, playground, dog park, jumping pad, and sand volleyball court.  From live music in the pavilion to train rides for kids, there is something for everyone in the family.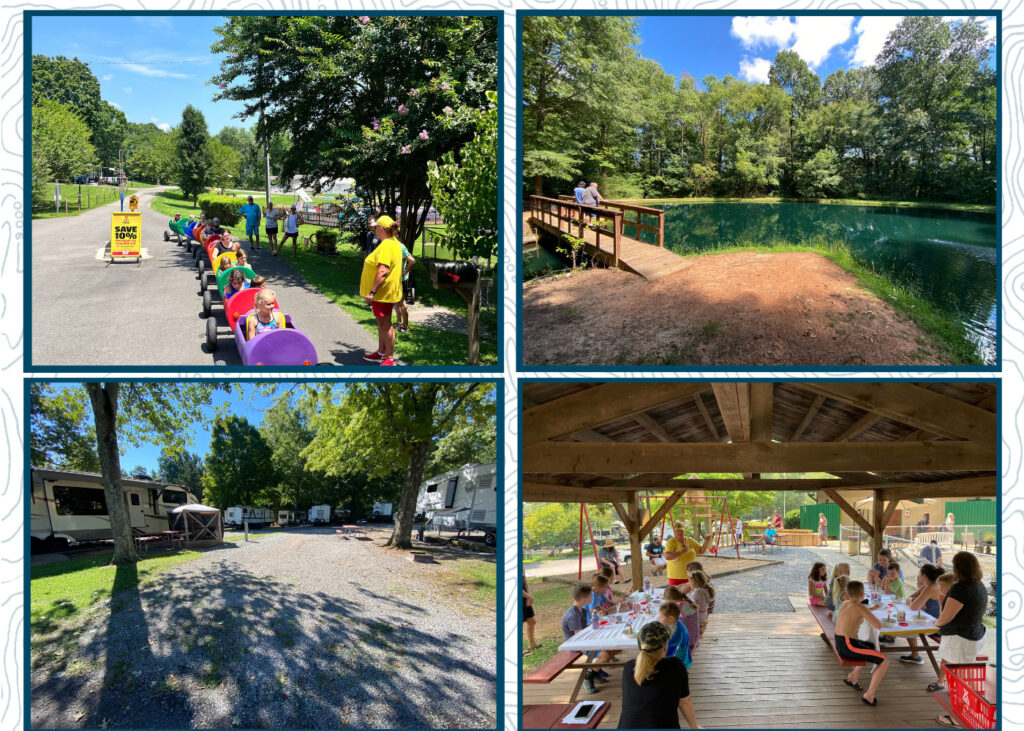 This is the type of campground where the kids will have too much fun, you'll meet some great people and before you leave you will already have your next reservation. You will also love the location, with easy access to the major attractions your calendar will be packed with adventures. It gets even sweeter, the Sweetwater KOA runs a weekly fundraiser through the summer to support Care Camps with a pancake breakfast! Don't take our word for it, check out one of the many 5-star reviews or reach out to their friendly staff.
What To Do
If you are an outdoor enthusiast Sweetwater, TN has plenty to offer. Surrounded by the stunning Great Smoky Mountains, the area offers a variety of hiking and biking trails. Here are some of the best things to do in the area:
Visit The Lost Sea Adventure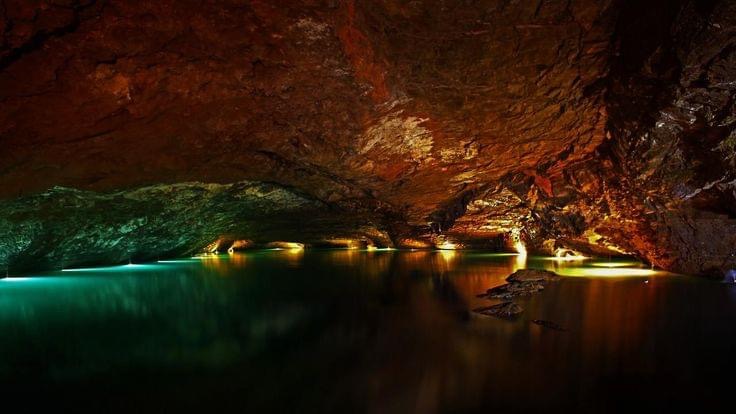 One of the most popular attractions in Sweetwater is the Lost Sea Adventure. It is the largest underground lake in the United States, offering visitors a chance to explore a world that is hidden beneath the earth's surface. Visitors descend 140 feet into the cave, where they can see magnificent formations of stalactites and stalagmites. The tour then takes you to the underground lake, where you can take a glass-bottomed boat ride and see a rainbow of colors reflected in the crystal-clear waters. The Lost Sea Adventure also features a museum that showcases the natural history of the area, including fossils and artifacts. And there is more to do like trying gem mining, enjoying a picnic, and exploring the surrounding woodlands. The Lost Sea Adventure is an exciting and unforgettable experience that is perfect for families, nature lovers, and anyone seeking a unique adventure.
Chase Waterfalls
Bald River Falls is a picturesque waterfall located in the Cherokee National Forest. A short hike from the parking lot leads you to this stunning waterfall. Dropping over 100 feet and surrounded by lush forest, this natural wonder is a popular place to visit in the area. With surrounding hiking and fishing, it's the perfect destination for outdoor lovers.
Explore the Great Smoky Mountains National Park
This iconic national park is just a short drive from Sweetwater and offers plenty of opportunities for hiking, wildlife watching, and scenic drives. Year after year, the Great Smoky Mountains National Park ranks as the most visited national park in the nation. Hiking is the most popular activity, with over 800 miles of trails that showcase the park's stunning beauty, including cascading waterfalls, verdant forests, and picturesque valleys. Wildlife viewing is another highlight of the park, with opportunities to see black bears, elk, and over 200 bird species.
Take a Scenic Drive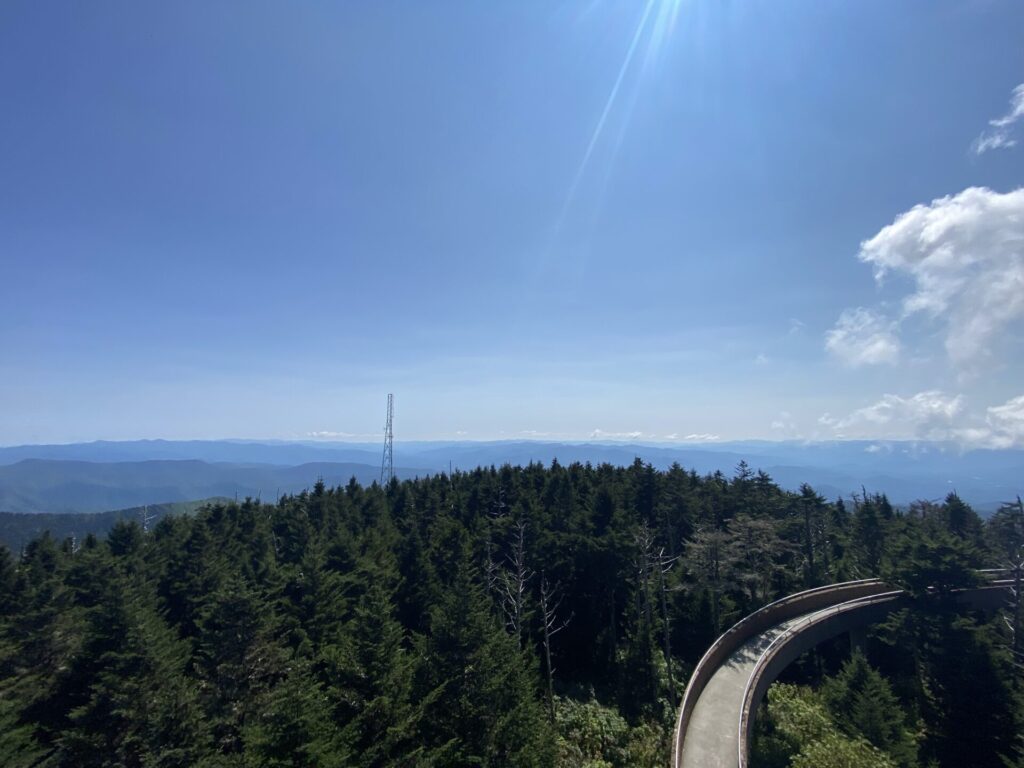 The area around Sweetwater is home to several scenic drives, including the Cherohala Skyway and the Tail of the Dragon, which is a famous stretch of road with 318 curves in just 11 miles. This scenic driveway is a favorite among motorcycle riders. The road reaches elevations of over 5,000 feet and offers breathtaking views of the surrounding mountains, forests, and valleys. Along the way, you can stop at overlooks and visitor centers to learn more about the history and ecology of the region.
Tour a local farm
Visiting Sweetwater Valley Farms is an authentic and enjoyable experience that offers visitors an opportunity to learn about the art and science of cheese-making. This local farm is family-owned and has been operating for over 100 years. Visitors can take a guided tour of the farm, which includes a visit to the milking parlor and the cheese-making facility. The tour ends with a tasting of the farm's award-winning cheeses, which are made using milk from the farm's cows. The farm also features a country store where visitors can purchase cheese and other products. A visit to Sweetwater Valley Farms is a must-do for cheese lovers and anyone interested in sustainable agriculture and farm-to-table practices
Visit downtown Sweetwater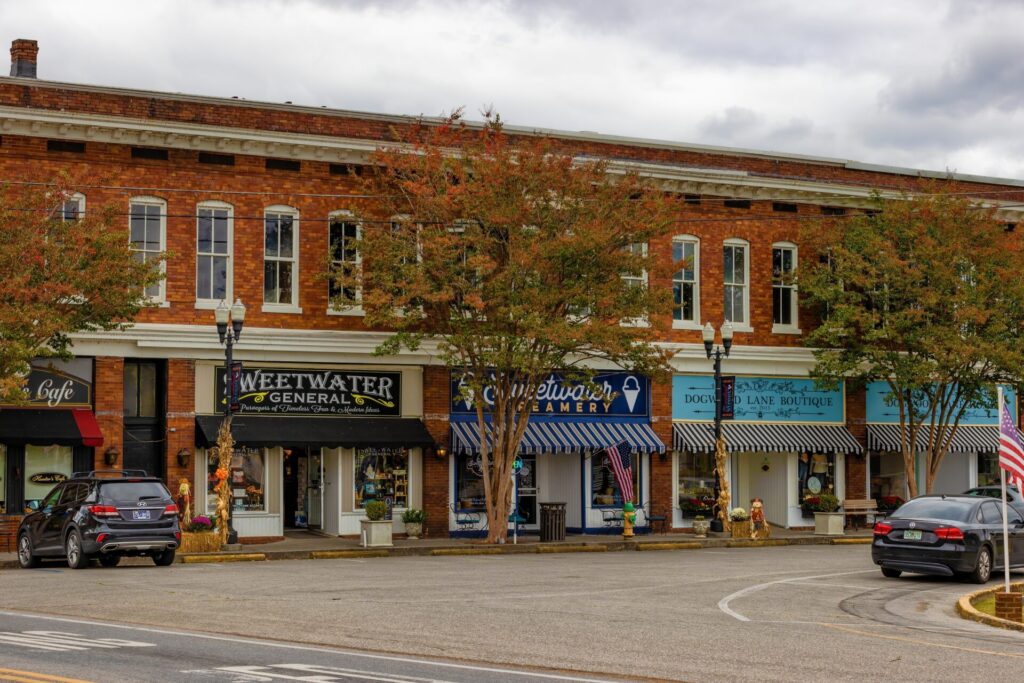 Get a glimpse into the town's rich history and culture by exploring downtown Sweetwater, TN. The charming downtown area features several historic buildings, including the Sweetwater Depot, a beautifully restored train station that now serves as a museum and event space. You can also stroll along the town's main street, where you will find a variety of shops, boutiques, and eateries. The downtown area is known for its vibrant arts scene, with several galleries showcasing the works of local artists. Last but not least, you can also attend live music performances and other cultural events throughout the year.
Go fishing
Sweetwater is located near several lakes and rivers that offer excellent fishing opportunities. Some popular spots include Watts Bar Lake, Tellico Lake, and the Hiwassee River.
Where to Eat
If you ask us, good food is just as important as good adventures. These are some of the best dining options in Sweetwater, TN.
Smokin F BBQ is a must-visit restaurant for barbecue lovers. Located on Highway 68, the restaurant is known for its delicious, slow-smoked meats, including pulled pork, brisket, and ribs. TSmokin F BBQ is a top choice for anyone seeking a delicious, authentic barbecue experience in Sweetwater.
Sweetwater Valley Cafe is a local cafe offering traditional Southern comfort food, including chicken and dumplings, fried catfish, and biscuits and gravy.
The Lily Barn – This restaurant is located in a beautiful garden setting and serves upscale Southern cuisine, including steak, seafood, and pasta dishes.
There is something for everyone in Sweetwater, TN so it's time to start planning your next adventure! Whether you are driving in your own RV or your RV Rental you are sure to fall in love with this small-town gem.
Ready for some incredible memories?