Travel Inspiration
Last updated on November 16th, 2022. Originally published on November 2nd, 2022
Rhode Island may be a teeny tiny state, but this place is jam-packed with fun. From lovely beaches and super interesting history to artsy cities and carousels around every corner, you're sure to find something you love. Of course, you'll definitely want to check out some Rhode Island amusement parks while you're there!
Yep, even this tiny state has a few fun amusement parks to share, and you are absolutely going to want to make time for them. Without further ado, we give you an article full of everything you need to know about amusement parks in Rhode Island.
Rhode Island Amusement Parks
First, let's talk about which are the best Rhode Island amusement parks. The options below were carefully selected, ensuring that if you stick to this list, you will absolutely have an amazing time:
Atlantic Beach Park
​Adventureland Family Fun Park
Yawgoo Valley Water Park
Carousel Village
Sky Zone Trampoline Park
Mulligan's Island
Of course, you will want to know a little more than just the names of the parks you're visiting. Below, we've included important details such as where the parks are located, how much you might expect to spend, and what kinds of attractions you'll find at each one.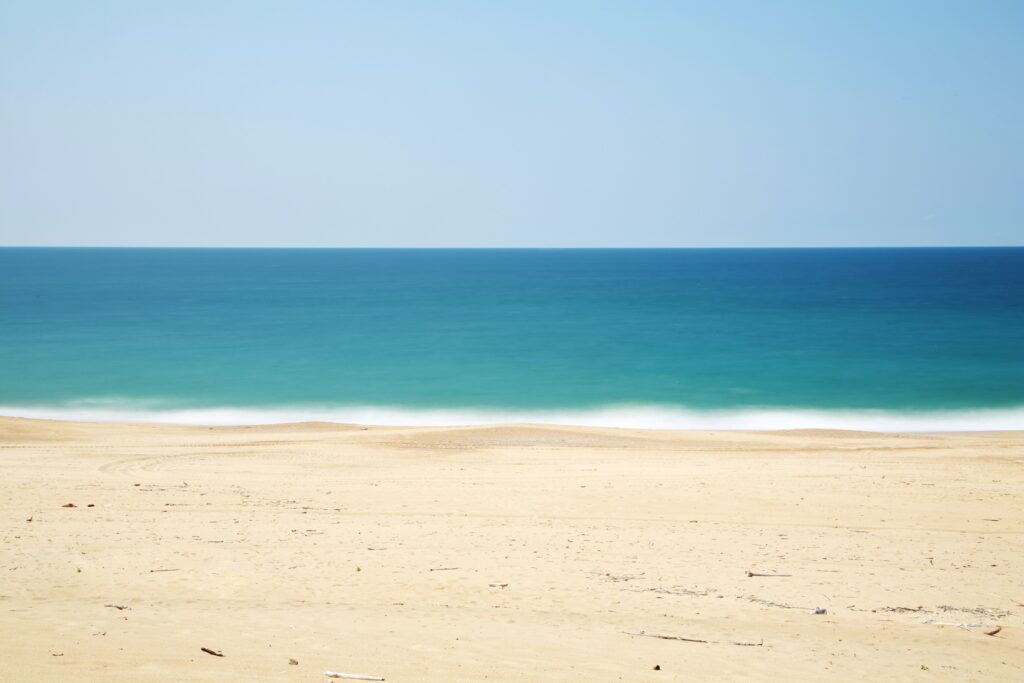 Atlantic Beach Park
Let's start with one of the best family vacation destinations in the entire state: Atlantic Beach Park in Westerly. This amazing beachfront park is chock-full of fun things to do as a family. In fact, we're going to guess you'll want more than just a day to really take it all in.
First of all, we must mention the gorgeous swimming beach in this park. The sand here is clean and soft, making this the ideal place to relax and soak up the sun. Of course, the on-beach Windjammer Surf Bar doesn't hurt anything.
Hoping for more traditional amusement park fun? Don't worry, Atlantic Beach Park has that too! The historic 1915 Herschell Spillman Carousel is the main attraction here, and it is gorgeous and tons of fun for families with young children. That said, there are also plenty of super fun arcade games, go-karts, kiddie rides, and mini golf.
We're guessing every member of the family will find something they enjoy here.
RV Camping Near Atlantic Beach Park
The perfect addition to your Atlantic Beach Park vacation? A little bit of camping, of course! That said, you won't want to be sleeping on the ground after a long day of play, so you will want to bring an RV along. For this, we recommend staying at the park below.
Ashaway RV Resort — Located just 15 minutes away from Atlantic Beach Park, Ashaway RV Resort is a lovely place to stay. Full-hookup sites are available. There is a playground, an arcade, a mini golf course, a pool, and more. Honestly, one could easily spend an entire vacation in this park and never get bored, but even so, you will want to get out and explore all of the amazing sites surrounding the campground.
Rent an RV near Atlantic Beach Park!
Planning Your Trip to Atlantic Beach Park
Entry to Atlantic Beach Park is free. That said, you will have to pay to park. Parking fees vary depending on where you park, but can be as much as $20 for the day. Additionally, you will need to pay for rides and games individually, so be sure to budget for those things as needed.
Bathrooms and changing rooms are available on the beach. You may bring your own picnic lunch into the park, but there are also plenty of food options on the beach, so you definitely won't go hungry!
​Adventureland Family Fun Park
Found in Narragansett, Adventureland Family Fun Park is another fantastic place to entertain the family. The staff here are beyond friendly, and everything is clean and well kept, making it a pleasant place to spend the day. Of course, the kids will appreciate the many things to do in the park most of all!
First, we must mention the mini golf course. This is the park's main attraction and is a nautical-themed 18-hole course that couldn't be more fun. We love the attention to detail and the many colorful things to look at along the way.
Mini golf not your thing? Not to worry, as there are other options. The bumper boats and bumper cars are sure to lead to lots of laughs from every member of your party. Meanwhile, the thrill seekers in your group will love the go-karts and Big Air Jumper.
The Bankshot Basketball game is a lot of fun and is often described as "mini golf with a basketball," and the batting cages provide a chance for baseball players to show off their skills. Lastly, little ones will love the carousel with tons of colorful animals to choose from!
RV Camping Near ​Adventureland Family Fun Park
Hoping to return to the comfort of an RV after your Adventureland adventure? Great choice! An RV will provide your family with plenty of space to spread out, and staying in a campground will allow you to add some camping fun to your vacation.
Fishermen's State Park and Campground — Our favorite place to stay near Narragansett is Fishermen's State Park and Campground. This lovely place offers an ideal escape into nature. That said, you won't be going without creature comforts, as the campground has full-hookup sites. Another thing we love about this campground? It's totally affordable!
Rent an RV near Adventureland Family Fun Park!
Planning Your Trip to ​Adventureland Family Fun Park
There is no fee to enter Adventureland Family Fun Park. That said, those who wish to participate in activities must pay for those activities. Combo packages are available for $25–$35, depending on what is included and how tall the participant is. Otherwise, you can choose to pay for games and rides individually.
Keep in mind some rides do have height and age requirements! The park is pet-friendly, and food and drinks are available onsite so there is no need to pack snacks.
Yawgoo Valley Ski Area and Water Park
By summer, this park is an exciting water park. And by winter? Rhode Island's only surviving ski resort. Both versions of Yawgoo Valley Ski Area and Water Park in Exeter are totally fun and well worth visiting. In fact, if you live nearby, we highly recommend taking a trip during both seasons in order to fully experience all this park has to offer.
The Yawgoo Valley Water Park features two large water slides that are perfect for kids and adults alike. There is a 1-foot splash pool for the littlest swimmers and a larger pool for swimming and playing. When you need a break, head over to the Tiki Bar for a snack or cold beverage!
Heading to Yawgoo Valley during the cold months? If so, you'll have the opportunity to try your hand at both snow tubing and skiing. The snow tubing park features 7 perfectly carved lanes for slipping and sliding. Meanwhile, the ski area features places for both beginners and experienced skiers to practice, as well as a lift.
RV Camping Near Yawgoo Valley Ski Area and Water Park
As long as the weather is warm enough when you visit, we highly recommend RV camping during your trip to Yawgoo Valley. This allows you to fully immerse yourself in the beauty of the area. It also gives you a bit more privacy than a hotel room might, and it makes hopping to different parts of New England a cinch.
Wawaloam Campground — A great place to park your RV during your time in the area is Wawaloam Campground. This awesome park features some full-hookup sites, some partial-hookup sites, and plenty of greenery. A playground is available for the kids and there is a large pool with water slides available for guest use during the summer months. Best of all, the location of this park is fantastic!
Rent an RV near Yawgoo Valley Ski Area and Water Park!
Planning Your Trip to Yawgoo Valley Ski Area and Water Park
The cost to visit this park depends entirely upon which activities you plan to participate in. A tubing session is $30 and includes a rental tube. The price of skiing has yet to be determined for the next season as of this writing, but rental gear will be $30 per session. Meanwhile, water park admission is around $18 per swimmer and $10 per spectator.
Changing facilities and onsite food options are available in the water park. Outside food and drink are not allowed. All participants must provide a signed liability waiver in order to enjoy winter sports.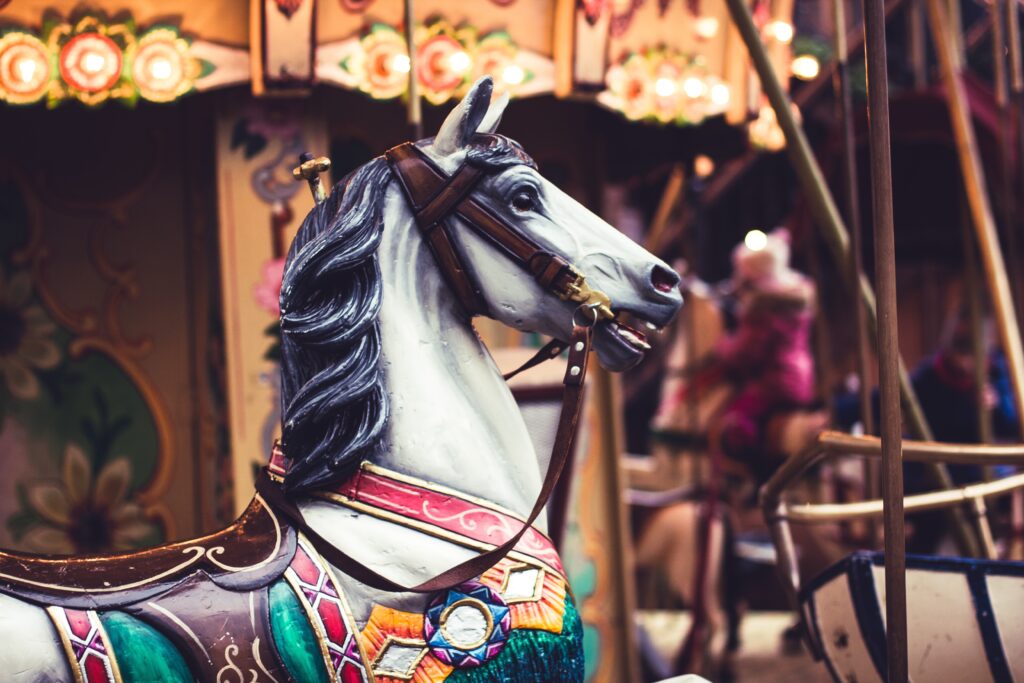 Carousel Village
An absolutely wonderful attraction for families with kids, Providence's Carousel Village is run by the Roger Williams Park Zoo (another must-see attraction) and is tons of fun. It's a short walk from the zoo, and seeing as it's a half-day attraction, it could easily be combined with a zoo day.
The number one attraction here is, of course, the historic carousel. That's right, Rhode Island is home to yet another gorgeous historic carousel, and it's far from the last one, for that matter. Each animal on the carousel is beautifully carved, and kids will have their choice of a traditional horse, an ornate bench, or one of a handful of mythical creatures.
One of the best things about this particular carousel is that it's indoors, meaning it can be ridden even when the weather is less than stellar.
Besides the carousel, kids are also sure to enjoy the miniature train ride that runs throughout the park. The train is colorful and plays fun little songs as it chugs along. There are also paddle boats available nearby (though they are not technically part of the Carousel Village) and plenty of quarter-operated ride-on toys.
When everyone is finished riding, be sure to check out the super fun playground that is also located on the park grounds. There are Hasbro-game-inspired play spaces as well as plenty of traditional playground equipment.
RV Camping Near Carousel Village
Exploring Providence is tons of fun, but after spending a day in the bustling city, it is nice to return to your own private quarters. For this, we recommend an RV. Of course, you will want a peaceful place to park your RV. This is where the campground below comes into play.
Normandy Farms Family Camping Resort — Located outside of Providence in Foxboro, RI, Normandy Farms Family Camping Resort is a lovely place. It is well shaded and the sites offer full hookups. The staff is friendly and helpful, and the whole place is well maintained. The ability to quickly get into the big city is nice as well!
Rent an RV near Carousel Village!
Planning Your Trip to Carousel Village
You needn't pay an admission fee to enter Carousel Village, and the playground is free and open to the public. Carousel rides are $2 per ride or $20 for 12 rides. Train rides are $3 per ride. Another option is to purchase a Carousel Village Day Pass. These are $20 and give you unlimited carousel and train rides for the day.
Picnics are allowed in Carousel Village and there is a snack bar onsite. During the warm months the park hosts Food Truck Friday, an event that includes a variety of food trucks and live entertainment.
Sky Zone Trampoline Park
Another Providence fun spot, Sky Zone Trampoline Park is the perfect place to go when the kids are bouncing off the walls. Why's that? Well, Sky Zone is a trampoline park, meaning the whole idea is to bounce, and it's sure to give your whole party a lot of laughs and good memories together.
As you might have guessed, this indoor park features tons of trampolines. There are places for little kids to jump, places to play bouncing sports, and even spots to literally jump on the walls. Organized activities happen throughout the day, and the staff is always engaged and attentive. We love the Skyjoust game that allows you to battle your friends, and those who enjoy climbing will appreciate the bouldering wall.
Other fun attractions and challenges include the Warped Wall, Foam Zone (foam blocks for jumping into), Skyslam (basketball with trampolines), Skyladder, and a Ninja Warrior Course. Essentially, if you like jumping, bouncing, or challenging yourself, you're going to love this place.
RV Camping Near Sky Zone Trampoline Park
Wondering where to stay during your visit to Sky Zone Trampoline Park? Well obviously, an RV is the correct answer and you could totally park in the aforementioned Normandy Farms Family Camping Resort located outside of Providence. If this park doesn't suit your fancy, you could also try the park listed below.
Newport RV Park — Newport RV Park is located a bit further outside of town in Portsmouth. That said, it's a wonderful place to park an RV for a while. The park is green with plenty of shade trees. The sites have full hookups and there are pull-through sites available. The bathhouses are clean, the onsite playground is fun for kids, and the location is nice.
Rent an RV near Sky Zone Trampoline Park!
Planning Your Trip to Sky Zone Trampoline Park
General admission tickets to Sky Zone Trampoline Park are $17 for 60 minutes, $21 for 90 minutes, $25 for 120 minutes, and $29 for all-day jump. Children 4 and under enter at a discounted rate and there are often special events with different pricing.
Note that all jumpers will need a signed waiver in order to enter the park. Additionally, every jumper is required to have a pair of Sky Zone socks. These can be purchased from the park and can be reused on future Sky Zone adventures.
Mulligan's Island
Last on our list is Mulligan's Island in Cranston. This golf and entertainment park is the perfect place to spend a day if you happen to be a golf-loving family, but honestly, anybody could have an awesome time here. The park has been voted "Reader's Choice Award for Best Mini Golf", "Best in Rhode Island" by Rhode Island Monthly, and both "Best New Range, 2002" and "Top 100 Golf Ranges" by Golf Range Magazine, among other awards.
Obviously, the number one attraction for families at Mulligan's Island is the mini-golf. The two 18-hole courses are some of the best mini-golf courses in New England. They are well-themed and really make the player feel as though they are on a volcanic island. One course even features a volcano that shoots fire and has water running out of its top!
Other attractions at Mulligan's Island include a driving range, batting cages, volleyball, and more!
RV Camping Near Mulligan's Island
Of course, you will want a nice place to relax after golfing. An RV is a great solution, giving you a place to call your own even while on the road. You'll be able to move around the state (or even the region) without all the packing and unpacking, and you'll be comfortable no matter where you roam.
Ginny-B Campground — Not sure where to park your RV while exploring the area? Ginny-B Campground is a great choice. This campground is clean and staffed with friendly folks who are happy to welcome you into their park. The sites have full hookups, and the location allows you to easily visit Mulligan's Island as well as the many attractions in Providence.
Rent an RV near Mulligan's Island!
Planning Your Trip to Mulligan's Island
A round of mini golf at Mulligan's Island will cost $14 for adults and $9 for kids. Want to replay? You can do just that for $5 per player. Batting cages cost $3 a round and the driving ranger is $9 for a small bucket.
If you get hungry during your visit, be sure to visit the Tiki Hut. Here, you'll find all kinds of snacks and treats, including ice cream, soft drinks, and beer.
As you can see, there are plenty of fantastic places to have fun while in Rhode Island. Want even more amazing Rhode Island amusement parks to choose from? Try searching for "amusement parks near me" once you get your RV parked at your Rhode Island campground. You never know what kinds of hidden gems you might uncover!
Amusement parks in Rhode Island are a ton of fun, but they are far from the only things to see in the state, of course. If you're hoping for other things to do in Rhode Island, be sure to check out the articles below for some of our favorite options: