Travel Inspiration
September 4th, 2023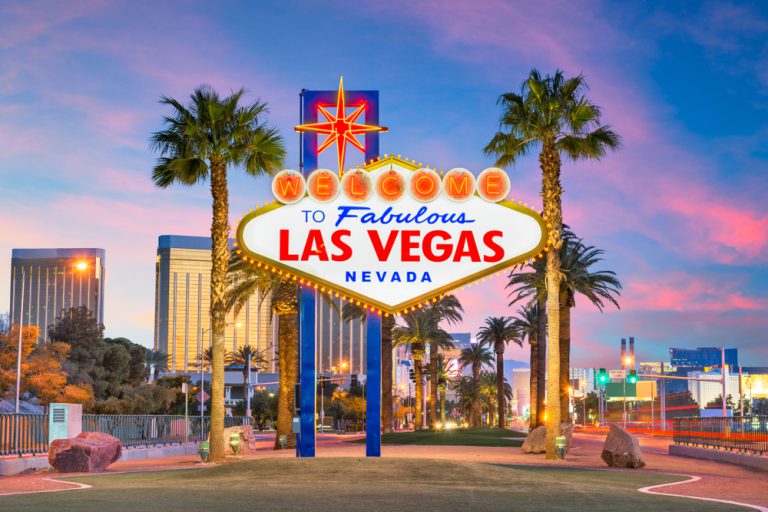 Nevada is a truly unique Western state that is perfect for exploring on an RV camping trip! The state has a variety of different environments, from dry desert to snow-capped mountains to the bright lights of Las Vegas and Reno. Wherever your RV adventures take you in the state, you'll have a flexible, comfortable form of travel.
You'll need to do some planning for your RV camping trip to Nevada. That's where this guide comes in! We'll help you with everything from deciding what to pack to choosing where to camp to planning what to do when you arrive. Let's dive in!
Preparing for RV Camping
Your first task when planning an RV camping trip in Nevada is ensuring you have an RV! If you don't have your own, you can find many Nevada RV rentals on RVshare. Once you have an RV, you can decide what to pack in it for a successful trip.
Choosing the right RV for your needs
Trying to decide how to choose the best RV for you? You'll first want to think about the size of your group. A Class B campervan or teardrop trailer may be all you need if you have a very small group. If you have a very large group, you may need a Class A motorhome or a fifth-wheel trailer. There are many models and sizes of RV in between, so you can choose the size that best fits your needs.
You'll also want to think about the amenities in the RV. Some smaller trailers and campervans don't have much more than a bed, while others make ingenious use of their small space and fit in kitchens, bathrooms, and other perks. Larger rigs will also have more room for extras like entertainment areas, larger beds, and even a second bathroom.
Also, consider how you will get around when you arrive at your destination. If you're towing a trailer, you can use your tow vehicle for sightseeing after you've unhitched. A campervan can be used for the day and then parked at night for camping. But if you have a larger camper like a Class C or A, you may need to tow an extra vehicle behind to use. You can also check whether your campground is near public transportation or a park shuttle to help you get around without a vehicle.
Packing essentials for a successful trip
Once you know what type of rental you want, you can plan your packing list. Packing an RV is an art! You want to make sure you don't forget anything, but you don't want to weigh down your RV or take up space with items you don't need.
It might help to make two packing lists – one for your personal items and one for the things you need to camp in an RV.
On your personal packing list, you'll want:
Clothing appropriate for the weather and activities you've planned. Pack for the number of days you'll be gone, or the number of days between laundry stops.
Toiletries
Medications
First aid kit
Sunscreen
Bug spray or citronella candles
Entertainment (books, games, movies)
Outdoor gear (hiking boots, bathing suit, paddleboards, etc)
Cold or warm weather gear as needed (heavy jacket, hat, mittens, sun hat, rain jacket)
Flashlight
Extra batteries
Groceries
Electronics & chargers
Quarters for showers or laundry
Also, check your rental listing before you make an RV packing list. Different rentals include different things. You may find that your rental comes with linens, dishes, and even outdoor items like camp chairs or paddleboards. You may also find that your rental comes with none of these things! You'll want to know what's provided with your RV so you know what things of your own to bring on the trip.
Items you may need on your RV packing list:
Pots & pans
Dishes
Utensils – don't forget a can opener, bottle opener, spatula, set of knives, etc.
Dish towels & sponges
Sheets & pillows
Bath Towels
Tool kit
Folding camp chairs
Blankets
RV leveling blocks
Sewer hose and adapter
Freshwater hose
Surge protector
You might need to switch up some items on your list, depending on where you're going and what time of year you're camping. Be sure to consult this pre-travel checklist to make sure you didn't forget anything!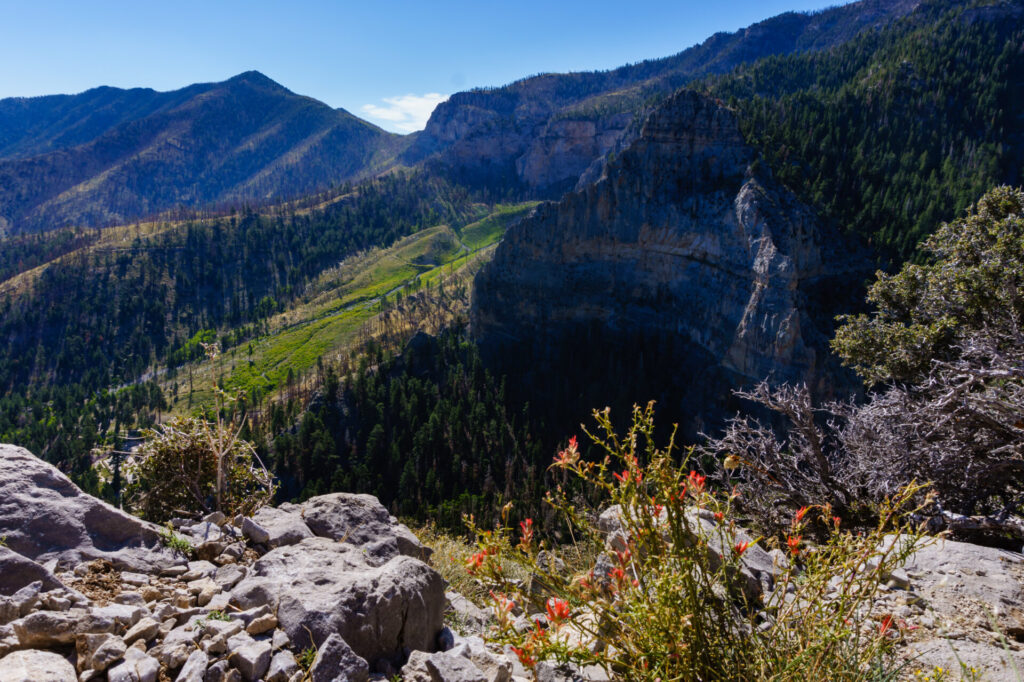 Considerations for Camping in Nevada
You'll want to know the rules of the road when driving an RV through Nevada. Generally, RV driving laws are the same from state to state, but there are small differences. You'll want to know what those are so you don't get a ticket!
When driving in Nevada, the maximum RV width is 102 inches and the maximum motorhome length is 45 feet. Triple-towing is allowed, and the maximum length for a two- or three-vehicle combination is 70 feet. Passengers are allowed to ride in truck campers. Overnight parking is allowed in rest areas in designated areas only and can't exceed 18 hours in two weeks. Trailers over 3,000 lbs must have chains and must have brakes on all the wheels.
You cannot have an open container of alcohol in the passenger area of a motor vehicle on a highway in Nevada. However, this law doesn't apply to the living quarters of a motorhome or travel trailer.
Researching campground options and making reservations
Now that you've selected an RV and decided what to pack in it, it's time to start looking at campgrounds! There are lots of websites that can help you narrow down your search. BookOutdoors, RoverPass, Campspot, and The Dyrt are all great places to research campgrounds and make online reservations. Jellystone Campgrounds are an excellent choice for families, and Harvest Hosts and Hipcamp have some unique options.
Finding Campgrounds
You'll find lots of choices for campgrounds in Nevada that suit a variety of campers! You can book a luxury campground in the state for a swanky stay. You'll also find rustic campgrounds with fewer amenities, and urban campgrounds in Nevada's bigger cities.
Exploring public campgrounds in Nevada
Let's first look at public campgrounds in Nevada. You'll find public campgrounds in national and state parks, national forests, and on other publicly-owned land. Public campgrounds are usually more primitive and have fewer amenities than private campgrounds, but they also tend to be cheaper.
National Park Camping
Nevada has two national parks within its borders. Death Valley National Park is mostly in California, but some of the park is in Nevada as well. Death Valley has RV campgrounds and is a truly unique park! Badwater Basin is the lowest place in the United States, but you can also travel to snowcapped mountains in the same park. Death Valley is famous for its extreme summer temperatures, and it's best visited in spring, fall, or winter. Great Basin National Park is in Baker, Nevada, and is known for its ancient bristlecone pines. The park also has caves to explore, plus the 13,167-foot-tall Wheeler Peak. There is camping at the park, but no hookups are available.
National Forest Camping
National forests also have lots of camping options, especially if you're willing to go off the grid. The Humboldt-Toiyabe National Forest has mountains, alpine lakes, and trees that showcase beautiful fall foliage every year. The Columbine Campground is a remote campground in Nevada with more than 50 miles of hiking trails nearby. Paradise Shores RV Camp has full hookups and is near the Bridgeport Reservoir.
State Park Camping
Nevada also has state parks with campgrounds where you can stay! Beaver Dam State Park is on the Nevada-Utah state line along the Beaver Dam Wash. It's Eastern Nevada's most remote park and has lots of hiking, fishing, mountain biking, and other outdoor activities. Cathedral Gorge State Park in Eastern Nevada is known for its hoodoos – fanciful red rock spires that jut into the sky. The park also has slot canyons and other fantastic rock formations. Valley of Fire State Park is 50 miles northeast of Las Vegas. It gets its name from the red Aztec sandstone formations created 150 million years ago. The play of light across the sandstone makes this a wonderful spot for pictures at various times of day.
Bureau of Land Management (BLM) Camping
Much of Nevada is open and barren, and lots of the land is BLM land, where you can camp and enjoy the outdoors.
The land is owned and managed by the government. Often, you can boondock on BLM land but sometimes there are campgrounds. If you're boondocking, chances are you can camp for free.
The Red Rock Canyon Conservation Area is 15 miles west of Las Vegas and is a popular spot for hiking, mountain biking, and rock climbing. The Dispersed-Nellis Dunes area is 40 miles northeast of Las Vegas and is a popular spot for off-roaders and ATVers. Tabor Creek Campground has camping and is close to fishing and other outdoor activities.
Exploring private campgrounds and RV parks
Nevada has lots of private campgrounds and RV parks available to campers as well! If you want to live the high life while camping, many glamping options are available in Nevada. Private campgrounds also usually have more amenities like electric and water hookups, restrooms with hot showers, and dump stations.
The Silver City RV Resort in the Carson Valley near Reno has beautiful mountain views, pull-through sites, and full hookups. The Oasis Las Vegas RV Resort is close to casinos on the Strip, plus Red Rock Canyon Conservation Area and the Hoover Dam.
Boondocking in Nevada
The polar opposite of staying in a private campground in Nevada is boondocking! Boondocking in Nevada is a popular way to camp in the state. Snowbird Mesa is a great spot if you want to visit Valley of Fire State Park, Lake Mead, or Las Vegas. It has a vast stretch of desert and amazing views of the mountains. The Mugwumps camping area is named after the strange-looking tufa limestone formations in the area. You'll be close to Pyramid Lake and to ancient petroglyphs. The Dayton/Virginia City area has dispersed camping just off of US-50. It's a popular spot for partiers so it's louder than many dispersed camping options.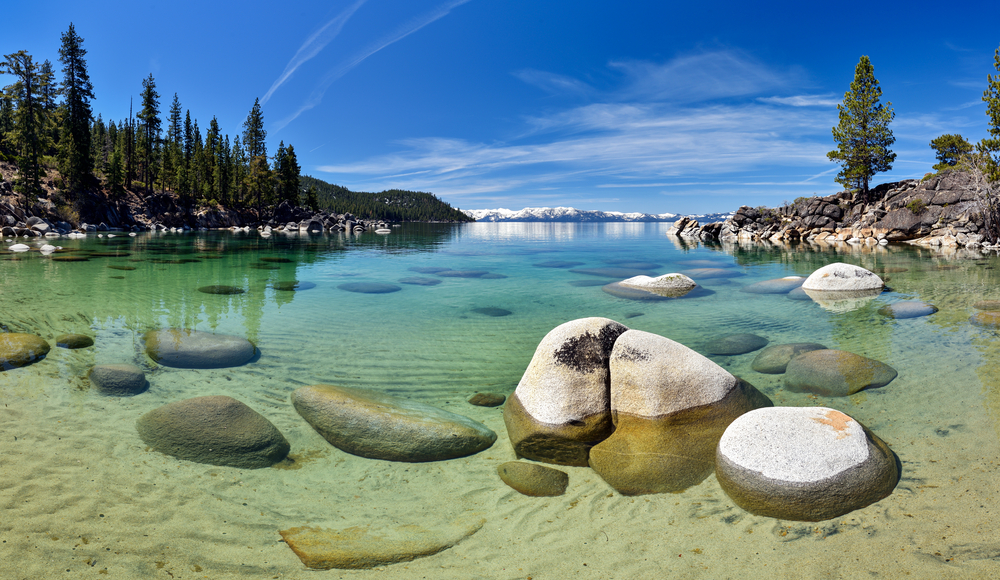 Planning your itinerary
By now, you probably have a rough idea of what you want to do in Nevada. Time to start nailing down those plans! Whether you want to take an urban adventure to the bright lights of Vegas or want to explore the natural beauty of Nevada's deserts and mountains, you'll find lots to do.
Features and attractions in Nevada
There is a whole lot to see in Nevada! One of the best ways to see a lot of the state's features in one day is with a scenic drive. The Red Rock Canyon Scenic Drive is just 20 minutes from Las Vegas. It takes you through multicolored canyons and past sandstone rock formations.
You'll also want to spend time checking out Nevada's many landmarks. The Old Las Vegas Mormon Fort is a state historic park that preserves the first permanent non-native settlement in the Las Vegas Valley. You can see the remains of an adobe fort built by Mormon missionaries in 1855. The Hoover Dam is an impressive structure that was built in 1935. Visitors can take a tour to learn how the dam provides electrical power and other fascinating information about this massive construction.
Finally, carve out some time to visit the national sites in Nevada. The Tule Springs Fossil Beds National Monument is north of Las Vegas and protects Ice Age prehistoric fossils. You'll find evidence. of the Colombian Mammoth, the dire wolf, bison, camels, and other prehistoric creatures.
Festivals, fairs, and events in Nevada
You may be in Nevada in time for a festival, fair, or other event…or you may be planning your entire trip around such an event!
Burning Man happens every year in late summer in Black Rock City, and is an event that people spend months planning to attend. The Nevada State Fair is in Carson City each June and has been going on for more than 100 years.
You'll find campgrounds on-site at many of these events, and there are usually a number of other campground options nearby. If you rent an RV from RVshare, you may also find an owner who is willing to set up your rig on-site for you. Then, when you arrive, you can get right to the festivities.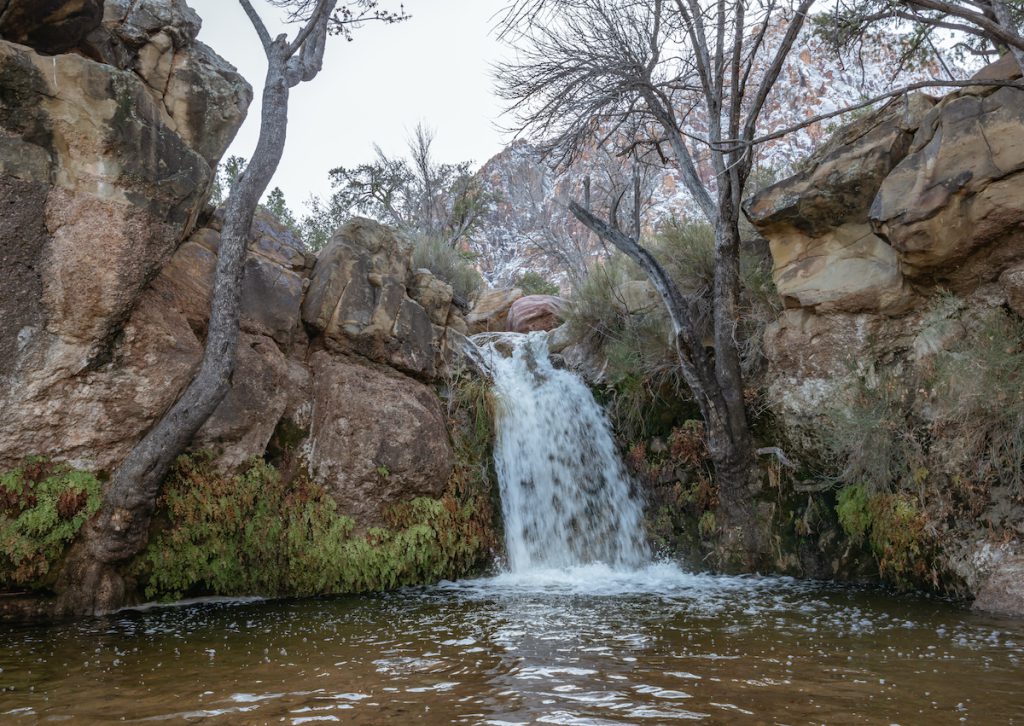 Exploring Outdoor Activities in Nevada
Nevada is a wonderful place to get outdoors and enjoy the fresh air and scenery! From hiking to biking to fishing, you're sure to find an outdoor activity you'll enjoy.
Hiking, biking, and nature trails
Hiking is a wonderful way to enjoy the outdoors! It's an inexpensive activity that can be tailored to the ages and abilities of anyone on the trek. Here are a few of the best hikes in Nevada to try:
If you enjoy mountain biking more than hiking, here are some of the best mountain biking trails in the state:
If none of those hikes suit you or your fellow hikers, there are lots of other options on AllTrails that you can choose from!
Fishing, boating, and water activities
There are lots of water activities to do in Nevada as well! For starters, you can go fishing in one of the state's many lakes or streams. Cave Lake, west of Ely, is a year-round fishing spot for cutthroat, rainbow, tiger, and brown trout. The Truckee River has a variety of places to fish, and you might catch brown trout, rainbow trout, or Lahontan cutthroat trout.
You can also relax on one of Nevada's many beaches. Burnt Cedar Beach is along Lake Tahoe near Incline Village. In fact, Lake Tahoe has several excellent beaches on the Nevada side where you can spend the day! Lahontan State Recreation Area is along the Lahontan Reservoir. You can enjoy a day in the soft sands of this lakeside beach. Walker Lake State Recreation Area is along Walker Lake and has a boat launch. It's also home to a variety of birds and you may spot bighorn sheep while you're there.
Finally, search out some of Nevada's waterfalls! Lost Creek Falls in Red Rock Canyon Conservation Area is at the end of a short hiking trail. The falls flow each winter and spring. Hunter Creek Falls is just a short drive from Reno but a somewhat long hike to the falls. The trail is dog-friendly and is surrounded by a shady forest.
Wildlife viewing and photography
Want to see some wildlife while you're in Nevada? You'll have a good chance of doing so in the mountains surrounding Lake Tahoe, at Great Basin National Park, or at many of Nevada's state parks. The Desert National Wildlife Refuge is the largest wildlife refuge outside of Alaska. It's north of Las Vegas and has Desert Bighorn Sheep, Mojave Desert Tortoises, and a variety of other reptiles, animals, and desert birds.
Family-friendly activities and attractions
Bringing the kids on a family road trip? There are lots of things to do in Nevada for the whole family! Whether you want to spend a day at an amusement park, learn about local history, or explore the mountains and deserts of Nevada, you'll find plenty of options.
Historical sites and museums
One way to combine some learning and fun is by visiting a historical site or museum. The Tule Springs Fossil Beds National Monument protects Ice Ave fossils and other scientific discoveries.
You can also visit Nevada museums to learn more about the state. The Nevada State Museum in Carson City traces the state's history from prehistoric times to the modern day. The Nevada State Museum in Las Vegas focuses on the history of the storied gambling town. Las Vegas has a variety of other unique museums including the Neon Museum, the Mob Museum, and the Pinball Hall of Fame.
Amusement parks, zoos, and wildlife refuges
Nevada has lots of amusement parks that make a great way to spend the day with family. The Circus Circus Adventuredome Theme Park is on the Vegas Strip. It's a good option if you don't want to spend all of your time on The Strip gambling! The Adventuredome includes two different laser maze challenges, plus rock climbing, bungee jumping, and mini golf.
If you'd like to spend a day at the zoo with your family, Nevada has some unique offerings! The Sierra Safari Zoo is the largest in Nevada and has more than 200 animals. These include sloths, leopards, camels, and zebras. This zoo is in Reno, a great stop if you're in the northern part of the state. The Wildlife Habitat at the Flamingo Hotel & Casino has, appropriately, pink flamingos, ducks, swans, koi fish, and other species. The Shark Reef Aquarium at the Mandalay Bay Resort & Casino has a touch pool where you can touch sharks, stingrays, and crabs. You can see more than 2,000 animals at the Shark Reef Aquarium.
If you want to see animals in the wild, head to a Nevada wildlife refuge! Along with the Desert National Wildlife Refuge, Nevada is home to the Stillwater National Wildlife Refuge near Fallon. More than 280 species of birds call this refuge home, living among the marshlands in the area. The Anaho Island National Wildlife Refuge and the Fallon National Wildlife Refuge are also breeding grounds for a number of birds, and Anaho Island is a popular breeding area for American White Pelicans.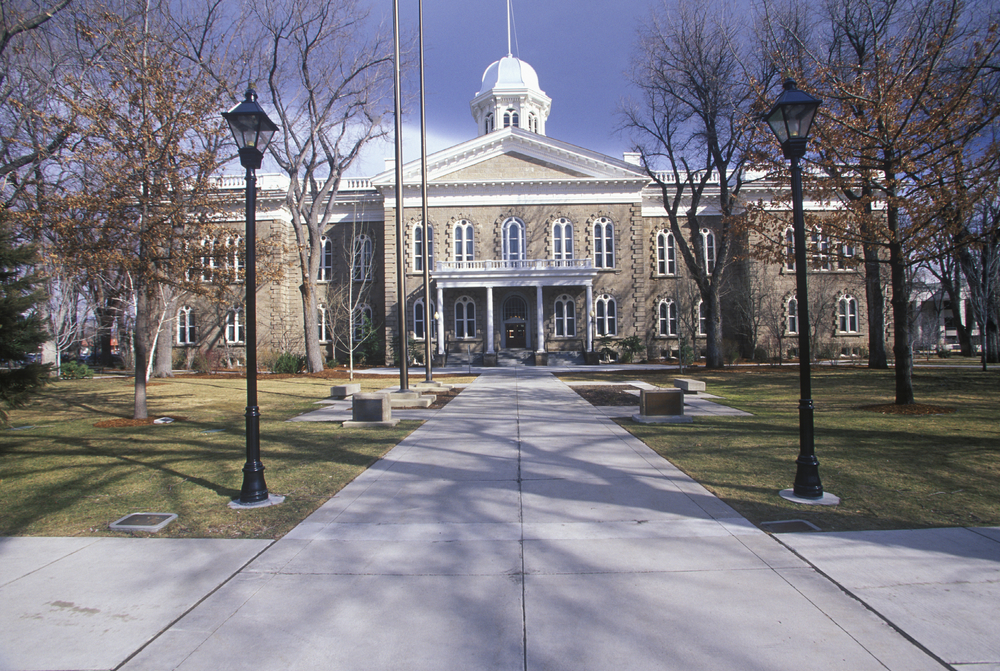 Safety and Preparedness when RV Camping in Nevada
Although an RV trip to Nevada can create lifelong memories for you and your family or friends, there are some dangers to be aware of. You'll want to know about the biggest threats so you can be prepared in case of an emergency!
Weather conditions and natural disaster preparedness
The biggest natural disaster threats in Nevada are floods, wildfires, and earthquakes. If there is flooding, be careful when driving. Flooded areas can seem much shallower than they are, causing vehicles to get stuck. To avoid wildfires, know the fire restrictions for where you plan to camp. In some cases, fires are completely prohibited. Know how to safely start and put out a campfire if you are allowed to have one. Finally, check weather reports and advice from local authorities before starting a fire.
Nevada can also have earthquakes, although they aren't common. RVs are built so that dishes and items don't fall when driving, so you may be able to avoid some of the hazards more common in a home. Seek shelter under a table and away from heavy light fixtures and windows. If your RV is parked near trees, light poles, or other outdoor hazards that could hit it, you may want to run outside during an earthquake. You may also want to avoid those dangers when you park in the first place. After an earthquake, don't light matches or candles in case there is a propane leak. Don't use electrical equipment in case it sparks and causes a fire. Have flashlights ready and use them until you're sure it's safe.
Wildlife encounters and precautions
Nevada has black bears and mountain lions along with other wild animals. Be bear aware when you hike – don't allow children or pets to run ahead of you on the trail. Make plenty of noise so you don't startle a bear or mountain lion by sneaking up on them. Follow any posted warning signs and talk to a park ranger if you're not sure what to do if you see a bear.
More Inspiration for Your Nevada Travels
An RV camping trip to Nevada is sure to be a wonderful vacation that leaves lifelong memories for all involved! Hopefully, this guide to places to camp and things to see is helpful in planning your trip.
For more resources, check out the following articles:
This post may contain affiliate links.