How Tos & Tips
Last updated on October 7th, 2022. Originally published on October 3rd, 2022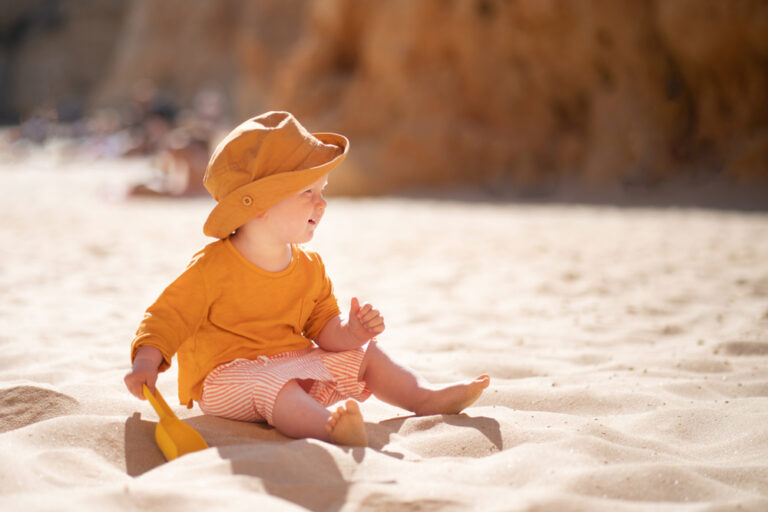 RVing is the absolute best way to vacation as a family. And really, that's not just our humble opinion. In a recent survey of ours, we discovered not only do the majority of kiddos get a seat at the table for vacation planning, over 80% like to explore new places and go on adventures – basically RVing in a nutshell! Cool, right?!
RVing and camping also means being outdoors quite a bit (another major plus!), so proper sun protection is an absolute must. Want to know all your options? We've got you covered.
Easy Sun Protection for Kids
Before we get into some protective products and gear, we have some tips on preventing sun damage in other ways. You'll want to be sure to use these in conjunction with our other suggestions in this guide for optimal coverage.
Opt for Naturally Shaded Trails
If you're planning a hike or nature walk, consider the available shade. A walk through the woods will provide more natural protection from the foliage than a field where you risk being exposed to direct sunlight. The same goes for other outdoor activities – if you're picnicking, a covered pavilion may be most comfortable, and so on.
Don't Forget Your Hat!
Bring the shade with you wherever you go with a hat. Choose a style that offers protection for the face and neck. Adorable and functional, check!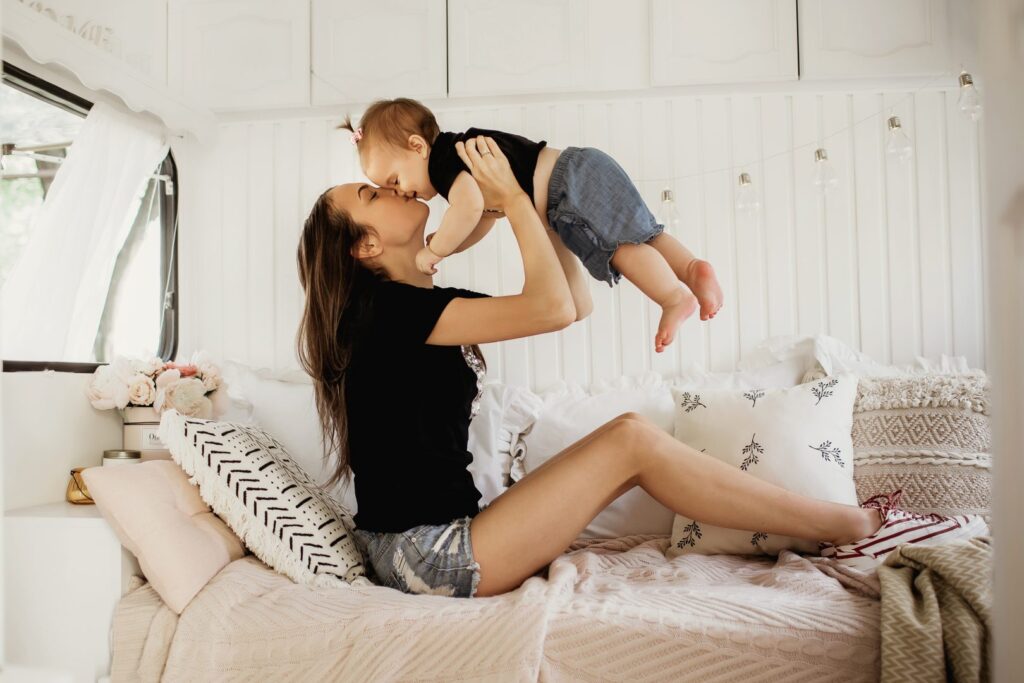 Reduce Sun in Your RV
When you head back to the RV to cool down or grab some lunch, you may want to limit the amount of sunlight coming into your rig. We're not saying you need to cover all your windows, but adding sun shades or pulling down the blinds can help with reducing the temperature inside your RV as well as exposure to certain UV rays.
Time Your Outing
Avoid midday outings when possible. Try to get out and explore early in the day or plan an after-dinner adventure to avoid peak sun and high temps.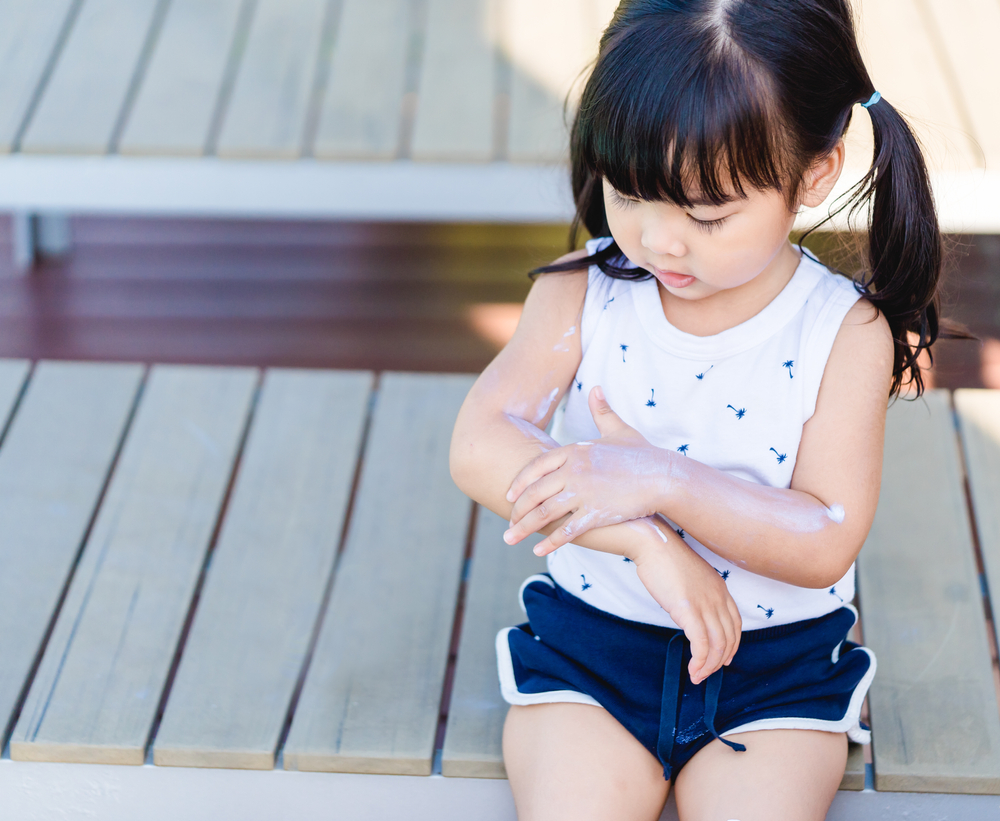 Sun Products for Children
If you'll be hanging outside, it's best to use a combination of the products below for the best protection. Yes, even on overcast days, too!
Sunscreen
We'll start with the obvious way to safely play in the sun – sunscreen. Applying it to excited kiddos isn't easy, but this mineral spray sunscreen has amazing reviews, especially for ease of use and effectiveness. (Here's a great non-spray mineral sunscreen for babies. Check with your pediatrician before using ahead of the six-month recommendation.) And since it's mineral, it's better for the environment, too. Win-win!
SPF Clothing
A secret summertime staple: SPF clothing. Clothing, in general, helps to block some harmful UV rays because of the additional layer between your skin and the sun, but some do a better job than others. Most bathing suits and rash guards for kids have SPF built in. You can also find SPF onesies and shirts for everyday wear. Easy protection without needing to reapply? Yes, please!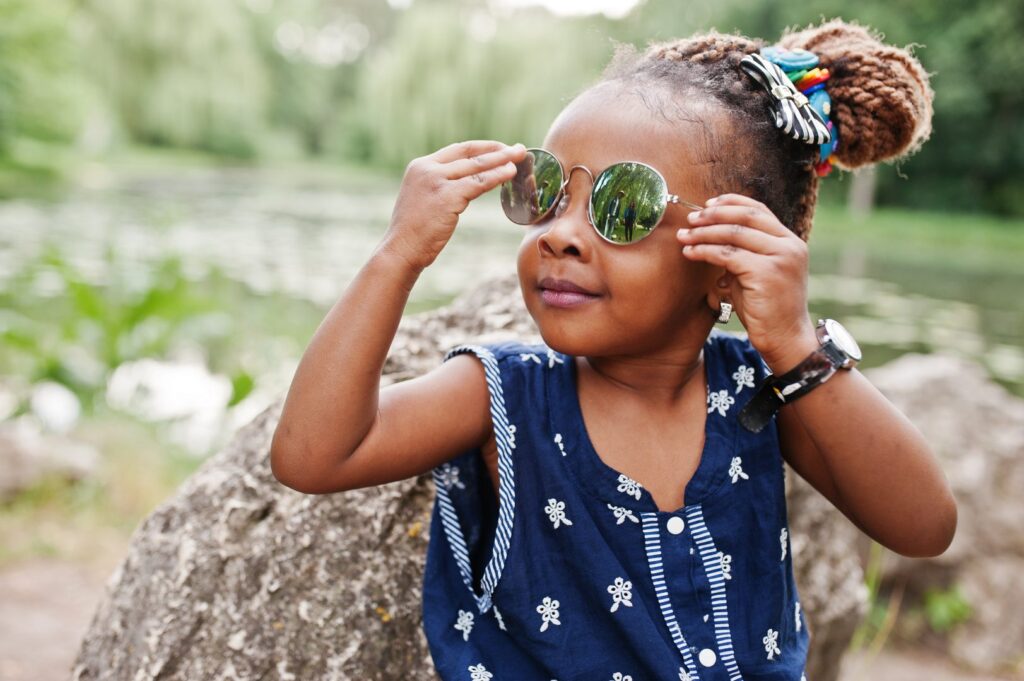 Sunglasses
Are babies in sunglasses beyond cute? Yes. But they are very practical, too! Young babies and kids have sensitive eyes and eyelids, and adding a pair of sunnies to their outfits offers needed protection, as well as an adorable fashion statement. We'd recommend sunglasses for babies that come with a strap, and for older kids, get a variety pack of three – perfect for picking a color of the day or having an extra pair on hand.
Coverings
For hikes to the beach, days at your campsite, or exploring new towns, babies can tag alongside their older siblings. Pack a poppable tent or a stroller cover to create a comfortable, safe space anywhere you go.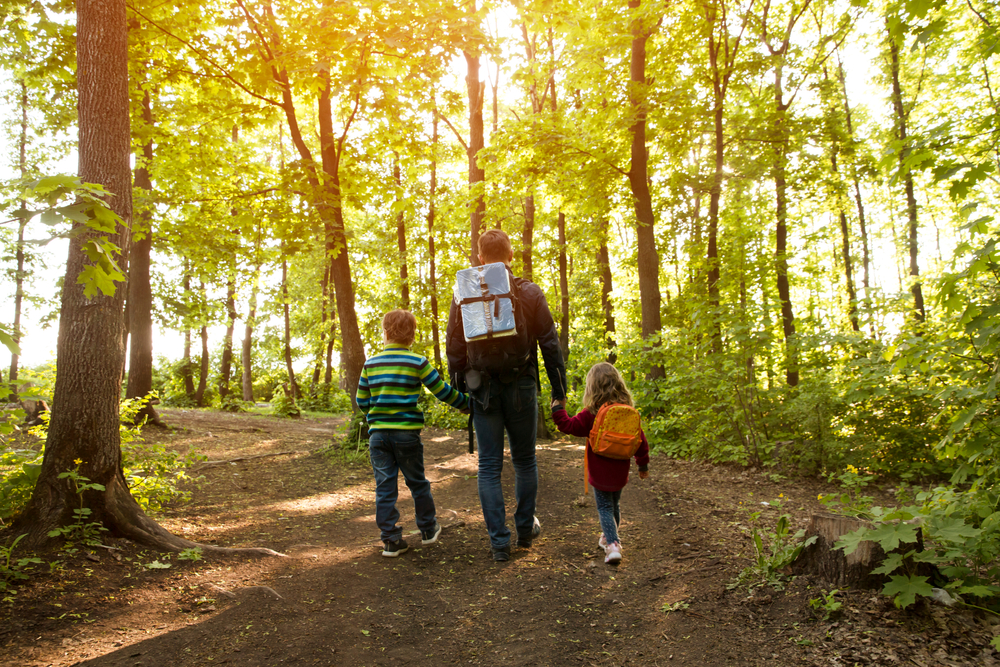 Being out in the sun is good for us all – it helps us naturally get needed vitamin D and boosts our moods – but it can also be really damaging, especially for kiddos. Don't forget our tips to stay safe on all your adventures!

For more family camping tips and outdoors safety, check out these articles:

This post contains affiliate links. RVshare may receive compensation if you make a purchase after clicking on a product link.

[similar_ai_related]