Travel Inspiration
Last updated on November 17th, 2022. Originally published on October 10th, 2022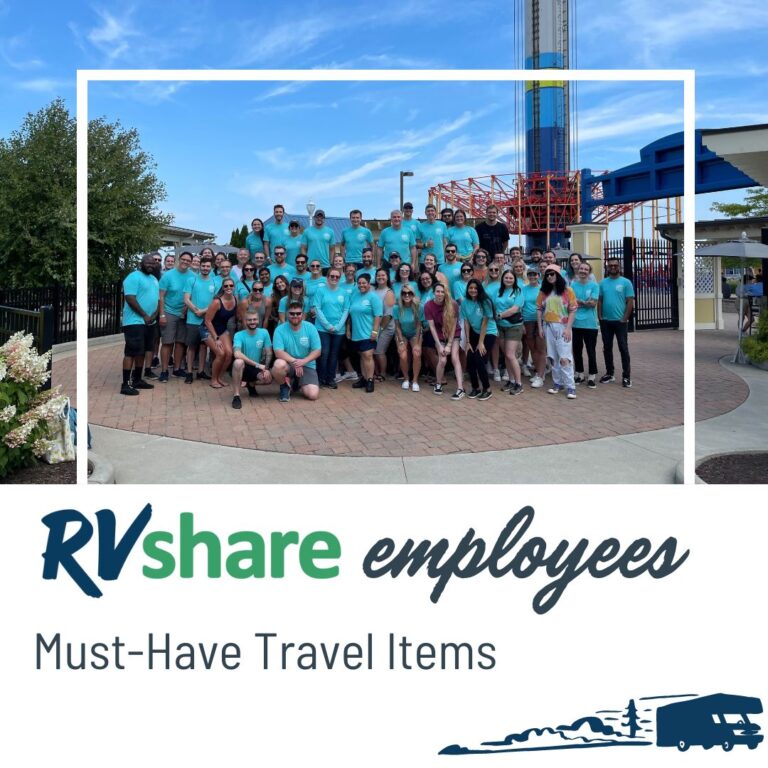 We all have it. That one thing that if you set off for vacation without, you're immediately filled with regret. Oh nooooo I forgot my [insert item here]! For me, it's a reusable water bottle, usually a Hydroflask in a fun color. Not the most exciting I admit, but knowing I always have fresh, ICE COLD (must be ice old) water on hand is super important to me. Staying hydrated while traveling helps with energy, and it's a part of my routine that feels grounding. This got me thinking, what other must-have items should I consider adding to my travel kit? And who better to ask than the employees of RVshare, a group who loves to travel and does so often? We get that awesome RV rental stipend each year, so we better use it!
You'll probably notice some items come up a few times. Headphones seem to be very popular across the board. But I bet there are some new gems in here you haven't thought of. Please note that this post contains affiliate links, and RVshare may receive compensation if you make a purchase after clicking on a product link. We are only recommending items we actually use and love!
Here's what my fellow coworkers had to say.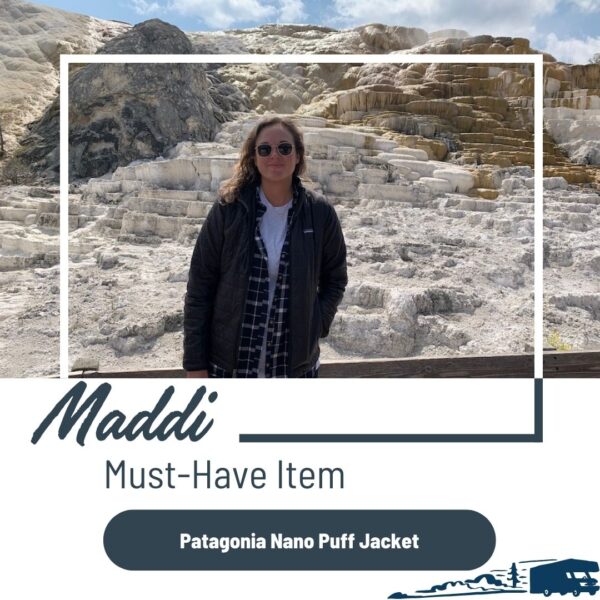 Maddi Bourgerie — Director of Communications and Spokesperson
Must-Have Item: Patagonia Nano Puff Jacket
Why We Love It: It can be rolled into one of the pockets of my suitcase for easy packing and traveling. It is very breathable, perfect for a variety of temperatures!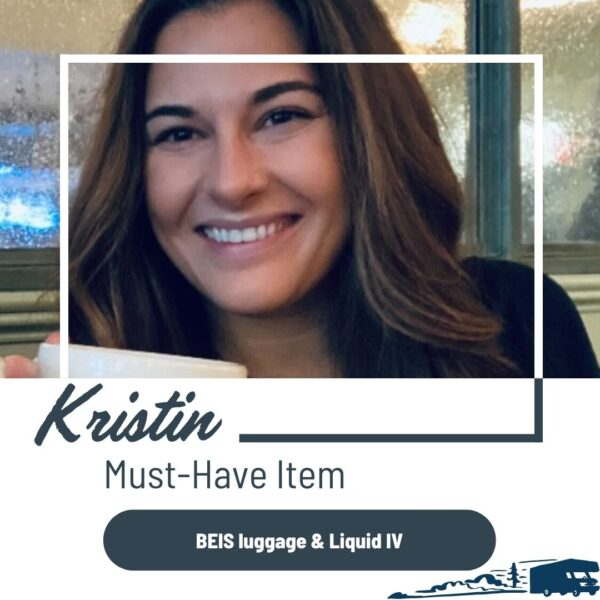 Kristin Gainer — Senior Manager, Operations
Must-Have Item: BEIS luggage
Why We Love It: As a chronic over-packer, their checked luggage is a lifesaver. It has a built-in indicator to let you know if it is overweight. Plus their Weekender bag is the perfect size for (you guessed it) weekend travel! They get bonus points for thoughtful design, too.
Honorable Mentions: Liquid IV — traveling, especially on planes, can be very dehydrating. I love having this on hand to drink after a flight or after a fun-filled day. JayBird Earbuds — whether I'm on a plane, in an RV (or car or train..) I must have earbuds to keep me company. These are awesome because they allow you to switch from ambient to noise canceling and the sound quality is 10/10.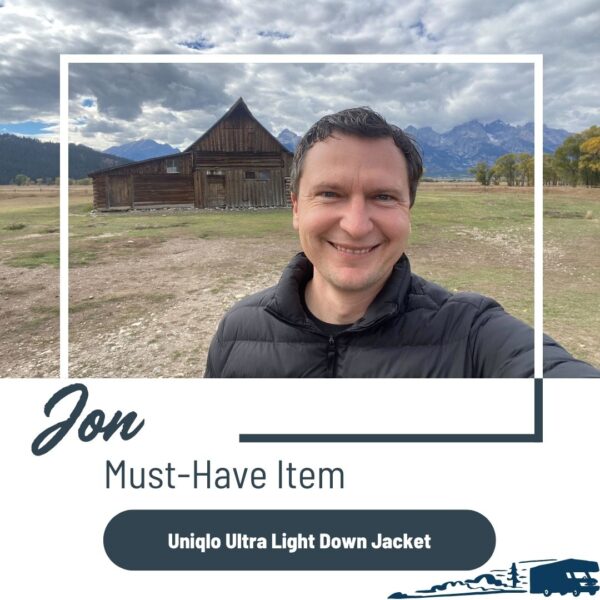 Jon Gray — Chief Executive Officer
Must-Have Item: Uniqlo Ultra Light Down Jacket
Why We Love It: Easy to pack and lightweight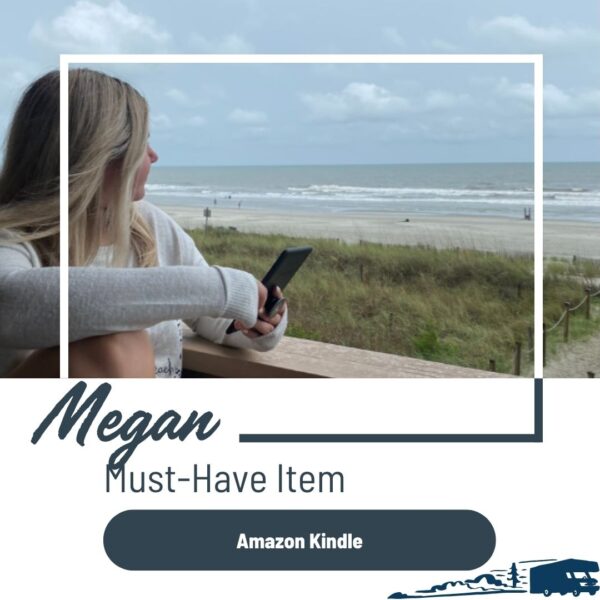 Megan Janus — Social Media Specialist
Must-Have Item: Amazon Kindle
Why We Love It: Reading is my go-to for any down time when traveling, and my Kindle is compact, durable, and super easy to carry around.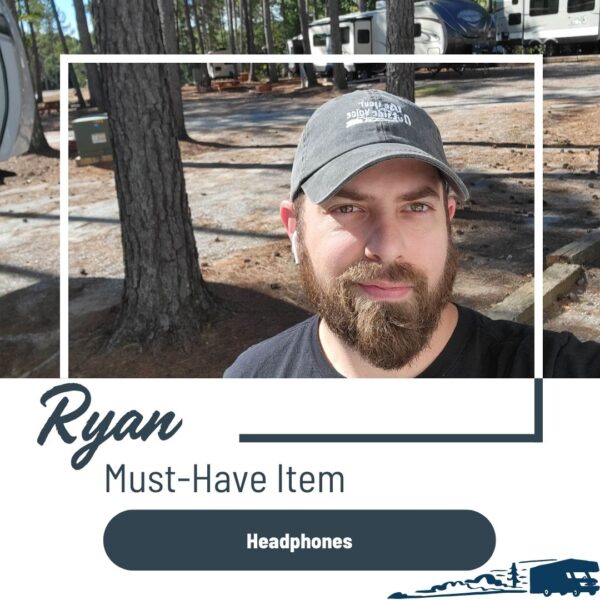 Ryan Otte — Customer Experience
Must-Have Item: Apple Airpods
Why We Love It: Noise canceling and touch control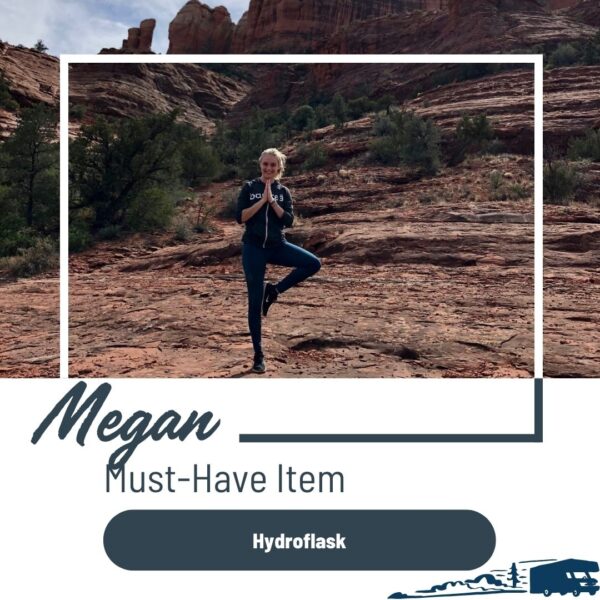 Megan Buemi — Head of Content
Must-Have Item: Hydroflask
Why We Love It: Keeps my water ICE cold, great for road trips, refilling at airports, and keeping water on hand anywhere I go!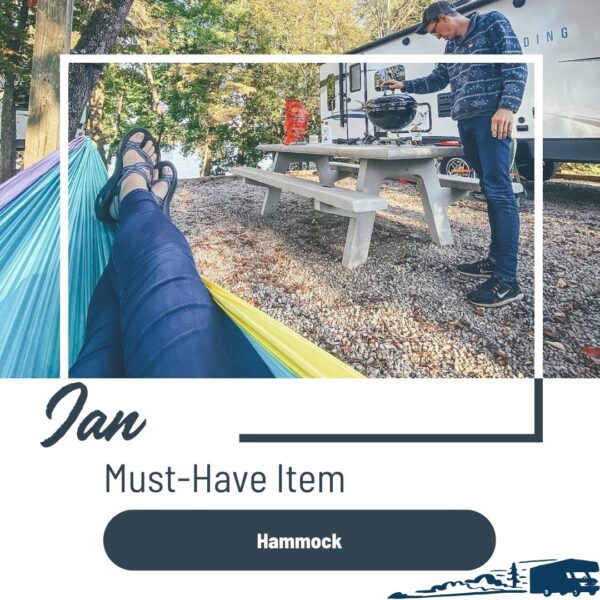 Ian Hoyt — Growth Marketing Manager
Must-Have Item: Eno Double Hammock
Why We Love It: Instant relaxation at any campsite
Honorable Mention: Bose Noise Cancelling Headphones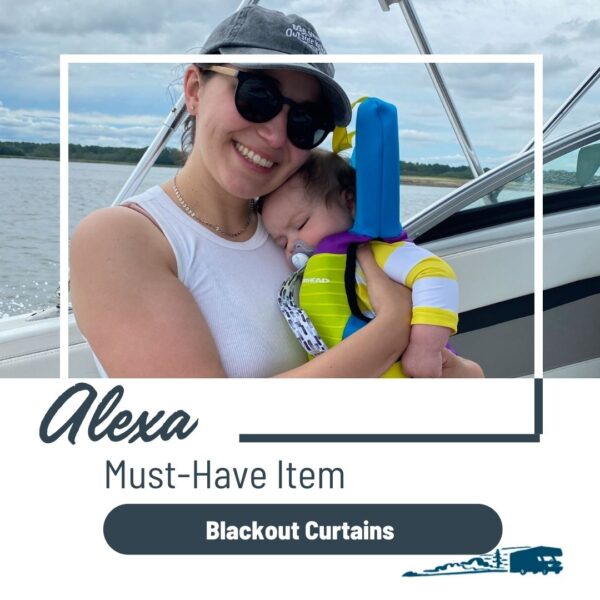 Alexa Mosier — Sr. Content Marketing Strategist
Must-Have Item: Blackout curtains
Why We Love it: These blackout curtains are perfect for traveling with littles (or if you yourself prefer sleeping in total darkness). They suction to any window and can be adjusted in size. Plus, the curtain folds easily making it super easy to pack away.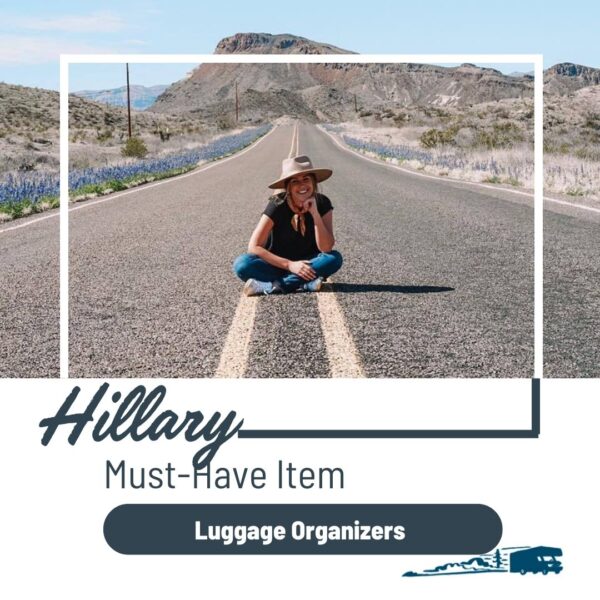 Hillary White — PR & Influencer Manager
Must-Have Item: Luggage Organizers
Why We Love It: As a chronic over packer, packing cubes are important for me to stay organized and fit everything into one bag/suitcase! They help me keep things in categories, and even help me sort out dirty clothes at the end of a trip so everything isn't mixed all together in my suitcase.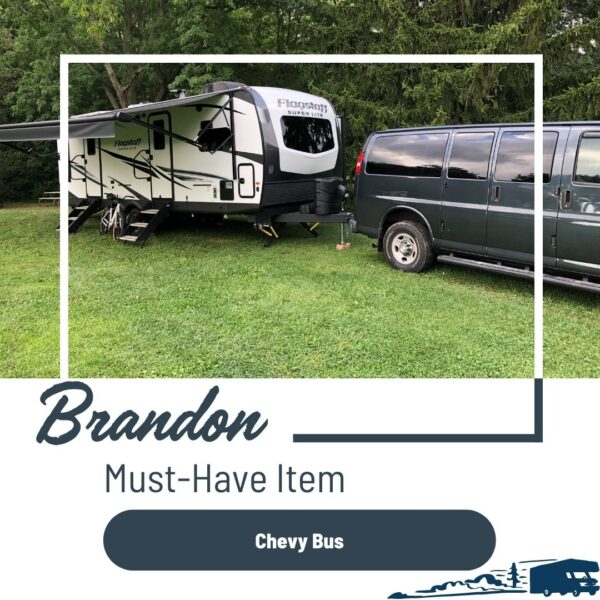 Brandon — Senior Software Engineer
Must-Have Item: Chevy Bus
Why We Love It: It hauls our family, it hauls the camper, and it hauls your closest friends too!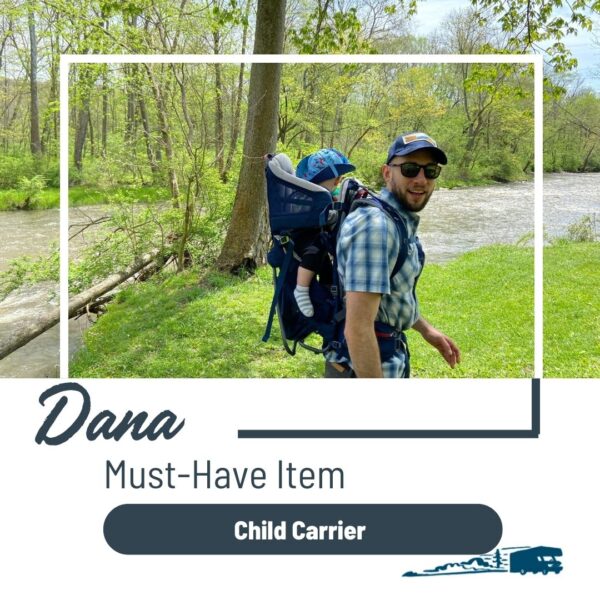 Dana — Growth Marketing Manager
Must-Have Item: Child Carrier
Why We Love It: Having a baby should never stop you from exploring. Hiking with your little one is so much easier with this pack. It's easily adjustable and the weight distribution makes it comfortable to wear on longer hikes.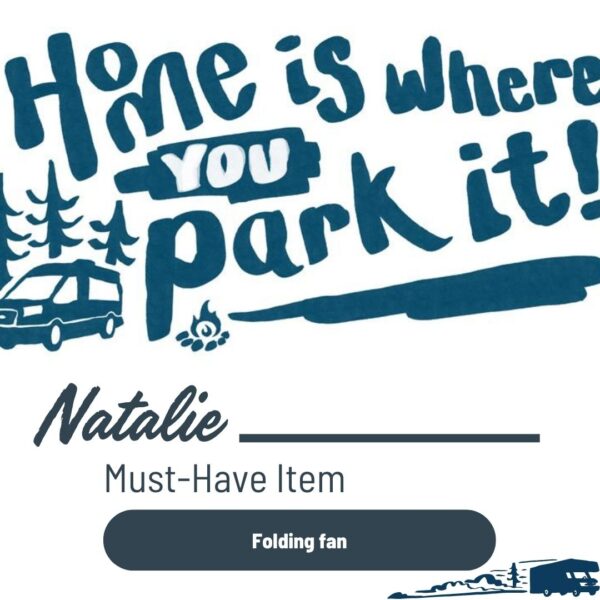 Natalie — Finance Ops
Must-Have Item: Folding fan
Why we love it: Fashionable and offers a cool breeze whenever!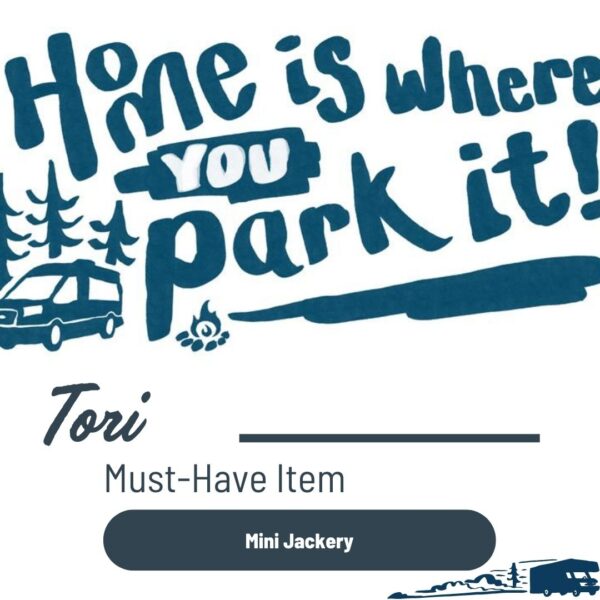 Tori Tauscher — Manager of Customer Experience
Must-Have Item: Mini Jackery
Why We Love It: It's great for charging multiple devices on the road or camping, plus has a real outlet!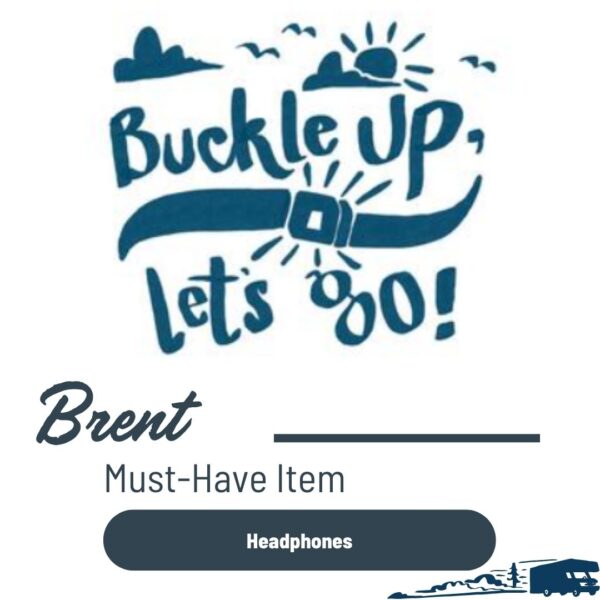 Brent — Director of Paid Acquisition
Must-Have Item: Headphones
Why We Love It: Cuts through all the unwanted noise while traveling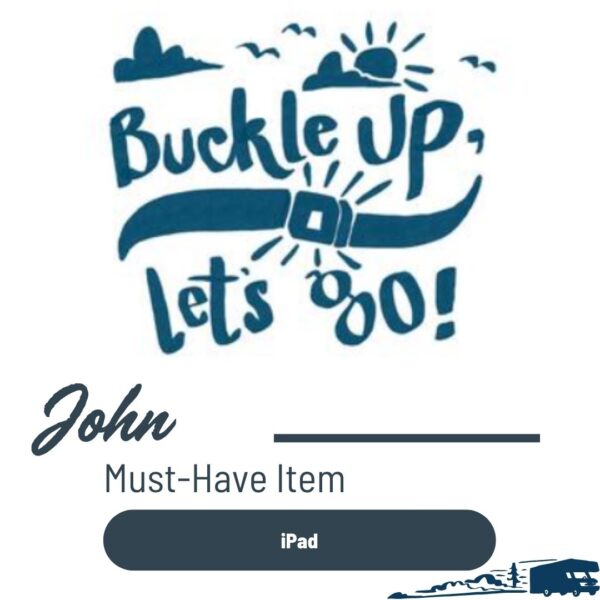 John Knox — Senior Manager, SEO
Must-Have Item: iPad
Why We Love It: Love watching movies when I travel!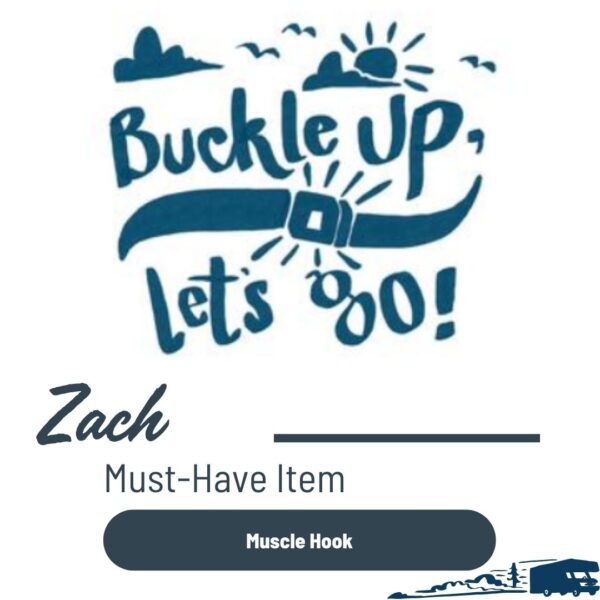 Zach Whitehead — Engineering Manager
Must-Have Item: Muscle Hook

Why We Love It: Fits in a suitcase and super handy for working out those weird knots you get when sitting too long in a car or plane. Works great on your feet and other hard to reach spots.

We hope this inspires you to start planning for your next vacation, maybe an RV trip perhaps? Tell us, what can't you travel without?

[similar_ai_related]