Travel Inspiration
February 2nd, 2023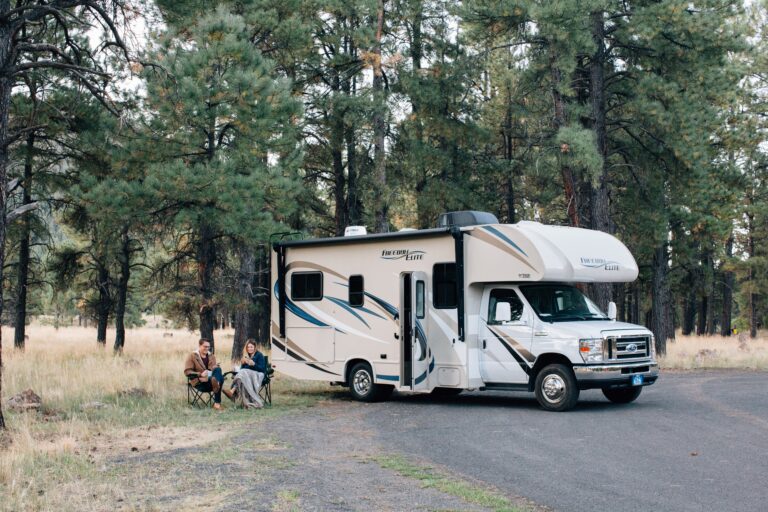 The Top 13 RV Trips for Empty Nesters
The kids are out of the house, and now you can do anything you want. So what do you do? In our opinion, the best first move you can make is to plan an empty nester RV adventure.
Having the ability to travel 100% kid-free is a very freeing feeling for sure. It opens up a whole new world of possibilities and allows you to focus on the things you enjoy most rather than having to compromise in order to keep the kids happy every step of the way.
But where do you start? In this article we will discuss our favorite empty nester travel ideas—including some easy road trips—as well as some general tips for kid-free travel.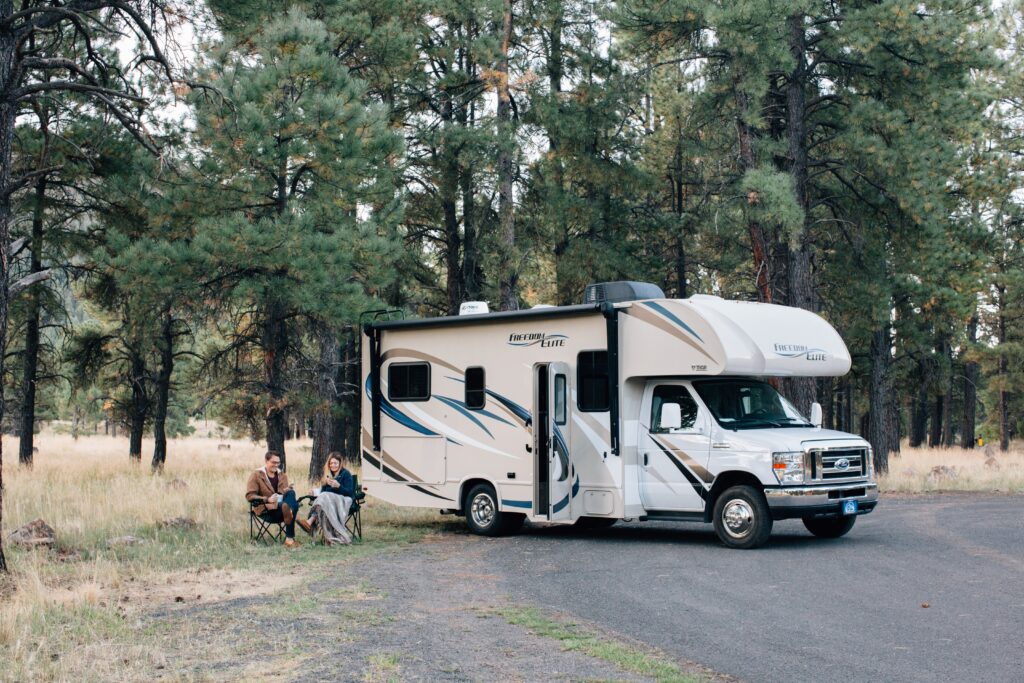 Why Travel as an Empty Nester? Health Benefits of Travel
Before we go further, let's take a minute to discuss why you should hop in an RV and travel. There are actually a number of reasons you should hit the road once the kids move out. That said, the number one reason we recommend it is for your health.
The health benefits of travel are numerous and include reduced stress and increased happiness. Traveling via RV is even healthier because it encourages you to cook your own healthy foods, escape into nature, and unplug from the busyness of the world for a while.
Empty Nester Travel Tips
Now that you know why you should travel as an empty nester (as if anybody needs an excuse), let's discuss some of our top tips for traveling once the kids move out. Use these suggestions to help ensure your empty nest travels are as awesome as possible.
Travel while School is in Session
Now that you don't have to worry about the kids' school schedules anymore, you are finally free to travel whenever you see fit—and in fact you can now take advantage of the school season. Use this opportunity to travel when school is in session in order to avoid crowds and visit places when the weather is ideal.
Go Small
Traveling in a giant RV can be a pain. It makes finding campsites and parking spots more difficult and can be harder to drive through tight places. When you're traveling with kids, the big RV is kinda necessary. That said, as an empty nester you can comfortably go with a much smaller RV, something we highly recommend doing.
Keep It Relaxed
Traveling sans kids (and without school and sports schedules to consider) can be much more laid-back. Go ahead and lean into that, making sure to explore at your own pace and avoid all the stress and rushing that tends to come along with traveling with kids and teens.
Try Voluntourism
Want to make your travels mean something? You might try volunteering as you travel. This is something that is difficult to do with kids in tow, but can be totally fun on adults-only adventures. It allows you to really connect with the places you visit and make new friends while you're at it.
Weave People into Your Travel Plans
Speaking of friends, traveling is a great way to meet new people and reconnect with old friends. Why not use your empty nester travels as a way to visit friends and family and make new connections all over the country?
Focus on Your Bucket List
Finally, you will absolutely want to focus on your own bucket list and allow that to sway your travels. After all, you've spent a lot of years making sure everyone else was happy and taken care of, and now it's your time to do the things that bring you the most joy.
Empty Nester Travel Ideas
By now you are pretty well prepared to hit the road sans kids. But where will you go? Below are some of our favorite road trip adventures for empty nesters.
New England Tour
At the top of our list of travel ideas for empty nesters is a New England tour. We love all of the amazing history and beautiful places found in the New England area. While it is fun to visit these places with kids—roadschooling for the win!—it can be much more fun to visit without them. Doing so really allows you to soak in all of the educational aspects of such a trip without hearing complaints about how "boring" it all is.
We recommend checking out:
The Freedom Trail in Boston, MA
The Gilded Mansions in Newport, RI
Mystic Seaport in Mystic, CT
Plimoth Plantation in Plymouth, MA
Cape Cod National Seashore in MA
The food in Burlington, VT
Mt. Washington in Coös County, NH
Acadia National Park in ME
Southwest Tour
Another beautiful area? The desert southwest. Again, we love visiting this area with kids, but many find it is even more fun when they don't have to listen to complaints of being hot, tired, or bored. Additionally, some of the hikes in this area can be more difficult and are better suited to adults who are actually enthusiastic about tackling them.
On this tour we recommend seeing:
Grand Canyon National Park
Antelope Canyon
Horseshoe Bend
Monument Valley
Grand Staircase-Escalante National Monument
Zion National Park
Bryce Canyon National Park
Pacific Northwest Tour
In our opinion, the Pacific Northwest is the most beautiful part of the United States. It's so pretty it truly feels magical. It is the ideal place to go exploring with your spouse, reconnect with nature, and rediscover who you are outside of being a parent. On top of that, the area has some of the best coffee you'll find anywhere!
Stops we recommend making include:
Columbia River Gorge National Scenic Area
North Cascades National Park
Crater Lake National Park
Mount Rainier National Park
Seattle WA
Portland, OR
Olympic National Park
Mount St. Helens
Texas Hill Country Tour
Finally, there is the option of driving through Texas hill country. This is yet another gorgeous part of the country that is full of awesome state parks, amazing swimming holes, and charming small towns. To top it all off, if you visit in the springtime you will be greeted by the beautiful Texas bluebonnets that grow in abundance in the area.
Stops to make on your tour of Texas hill country include:
Colorado Bend State Park
Longhorn Cavern State Park
Krause Springs
Iron Wolf Ranch and Distillery
Pedernales Falls State Park
Hamilton Pool Preserve
Westcave Outdoor Discovery Center
Jester King Brewery
The wineries of Fredericksburg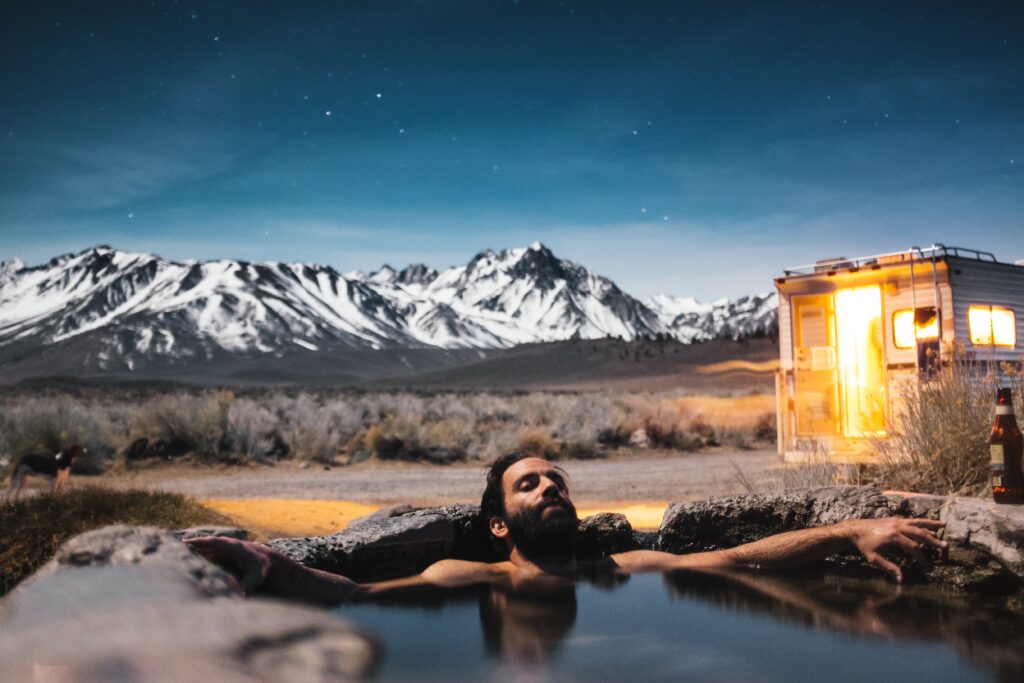 Easy RV Trips for First-Timers
What if you've never been on an RV trip before? Going on your first RV trip can be a bit overwhelming, meaning an entire tour may not be the best pick. These suggestions are ideal for those who are going on a first-time road trip and want to do something super simple to get their feet wet.
Spend Time at a Winery
Believe it or not, you can park an RV at many wineries, meaning all you have to do is get the RV to the winery* and then sit back and enjoy your visit.
(Pro tip: Renting and having the RV delivered is the easiest way to get it somewhere on a first trip.)
Some wineries that allow RV camping include:
Heritage Oak Winery — Acampo, California
Cava Robles RV Resort — Paso Robles, California
Crow Vineyard and Winery — Kennedyville, Maryland
Y Knot Winery — Glenns Ferry, Idaho
Mountain Cove Vineyards — Lovingston, Virginia
Summer Crush Vineyard & Winery — Fort Pierce, Florida
Palisade Basecamp — Palisade, Colorado
4R Ranch Vineyards and Winery — Muenster, Texas
Enjoy an Amusement Park Campground
Sure, the kids might have moved out, but that doesn't mean you have to grow up. If amusement parks are still your thing, you can totally visit one on an empty nester trip. In fact, many amusement parks even have their own RV parks attached, making this a super easy first-ever RV trip option.
Some amusement parks with campgrounds include:
Walt Disney World Resort in FL
Silverwood Theme Park in ID
Beech Bend Park in KY
Knoebels in PA
Cedar Point in OH
Lake Compounce in CT
Lion Country Safari in FL
Stop In at a State Park
A state park is another good option. You should be able to find some excellent state park options near your home no matter where you live. You can park the RV in the state park and then enjoy the outdoor activities the park has to offer. Obviously, this is a superb first RV camping trip idea, and it's great for empty nesters who are looking for a relaxing way to reconnect with nature.
Visit a National Park
Want something a bit more grand than a state park? Why not go RV camping at a national park? Not every national park offers camping on park grounds, but many do. These are excellent places for a first time RV getaway, as you can park the rig on park grounds and spend all of your time exploring what the park has to offer, having a brilliant time without ever moving the RV again.
Stay at a Hot Springs RV Park
Finally, we have to mention the option of visiting a hot springs RV park. There are several of these scattered all across the US and they are the perfect spot for a relaxing and easy RV trip. To top it all off, many of these springs are adults-only, making them ideal for empty nesters.
Some great hot springs RV parks include:
Crystal Crane Hot Springs in Oregon
Valley View hot Springs in Colorado
Feather River Hot Springs in California
Grande Hot Springs in Oregon
Challis Hot Springs in Idaho
Joyful Journey Hot Spring in Colorado
Belknap Hot Springs in Oregon
Sun Duc Hot Springs Resort in Washington
Awesome Cities for Empty-Nesters
Hoping for some suggestions of specific cities that are ideal for empty nesters? Below are our top 4 favorites.
Savannah, Georgia
The perfect spot to stroll the streets, admire gorgeous historic homes, and eat some good food, we think Savannah, GA is an ideal empty nester vacation destination. We love the history behind this city and that there are plenty of RV camping options nearby.
St. Augustine, Florida
Another great one for those who appreciate quaint historic towns is St. Augustine, Florida. Once again, you won't have to drive far to find great RV camping (try Anastasia State Park) and you'll have the many cute museums that line the streets for entertainment. We highly recommend a visit to the Castillo De San Marcos while you're there!
Moab, Utah
Do you have an adventurous spirit? Moab, UT might be the place for you. This adorable little town offers all kinds of fun community events such as free concerts and community skating nights. It is located right outside of Arches National Park and is surrounded by fantastic hiking trails, off-roading opportunities, and rock climbing locations. There are RV parks and dry camping options nearby, so finding a place to park is a cinch.
Santa Fe, NM
Want to head west but prefer an artsy vibe over an adventurous one? Santa Fe, NM is your place! This is an absolutely wonderful little town that is chock-full of art studios and galleries, as well as cute coffee shops and boutiques selling locally made wares. You'll find plenty of yummy food in this town as well as a good selection of RV camping opportunities.
There you have it, some of the very best RV trips to take as an empty nester. Of course, you will need an RV. That's where our rental RVs come into play. Pick out the perfect empty nester rig and get ready for a new chapter of your life!