RV Owners
Last updated on December 1st, 2022. Originally published on August 31st, 2017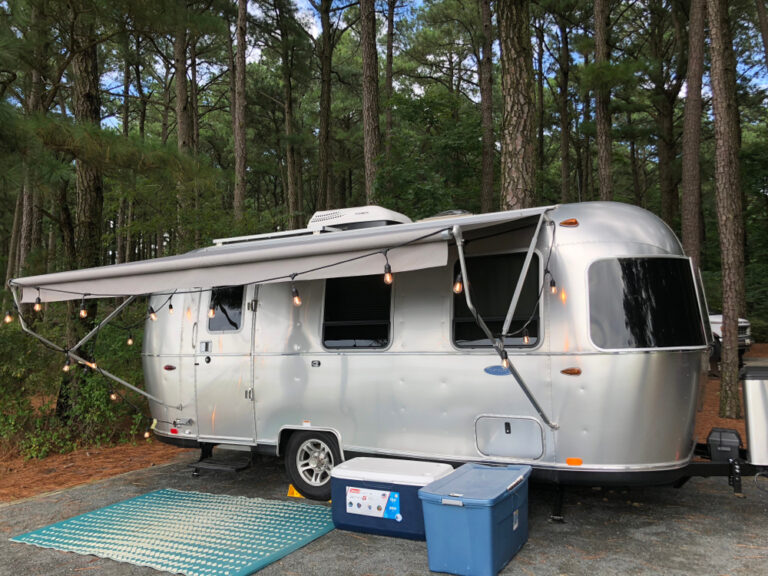 You know how Forrest Gump's mom told him life is like a box of chocolates?
Camping kind of is, too. A camping trip done right is deliciously fun, and the perfect way to say "I love you" to friends, family and loved ones.
But more to Mrs. Gump's point, camping — and campers — come in all sorts of varieties. You just never know what you're going to get — or who you're going to meet!
Of course, campers and travelers in general do tend to share some traits. We're adventurous, curious, explorative, and helpful. We're always ready to lend a hand when you're setting up your campground or share stories and s'mores over a roaring campfire.
But as much awesome stuff as we share in common, we do have differences, too. And your RV or camping setup can say a lot about your personality!
So whether you travel in a gigantic, luxurious Class A diesel pusher or commune with nature in a tiny pop-up camper trailer, here are X RV camper styles — and what they might mean about the people who enjoy them!
Different RV Styles
Rustic, modern, or country chic? Maybe just a little bit of retro glam?
You decide.
1. The Rustic Romantic
You know that great, big adventures don't have to come along with great, big price tags — and you can still take them in style, to boot!
The interior of your rig might look something like this rustic RV knockout, a classic Airstream retooled by Mackenzie Edgerton and Blaine Vossler. Everything's in its place, and the decor calls to mind the stunning desert vistas of the American southwest — a perfect place for a laid-back, but still adventurous, camper like you to conquer!
2. The Minimalist, Modern Nomad
For you, a relaxing space is all about clean lines and a lack of clutter. In fact, walking into your home — or your shiny, modern RV — might feel to most of us like walking onto the set of a sci-fi movie.
So what does this say about your personality?
Well, you keep up with the latest cutting-edge technology and cultural developments, of course. And you're certainly not one to shy away from the unknown. Your most recent camping trip was probably to a destination that, while still luxurious, isn't quite as well-traveled as California or Florida's beaches. But unfortunately for the rest of us, you're not about to divulge your top-secret getaways to the masses!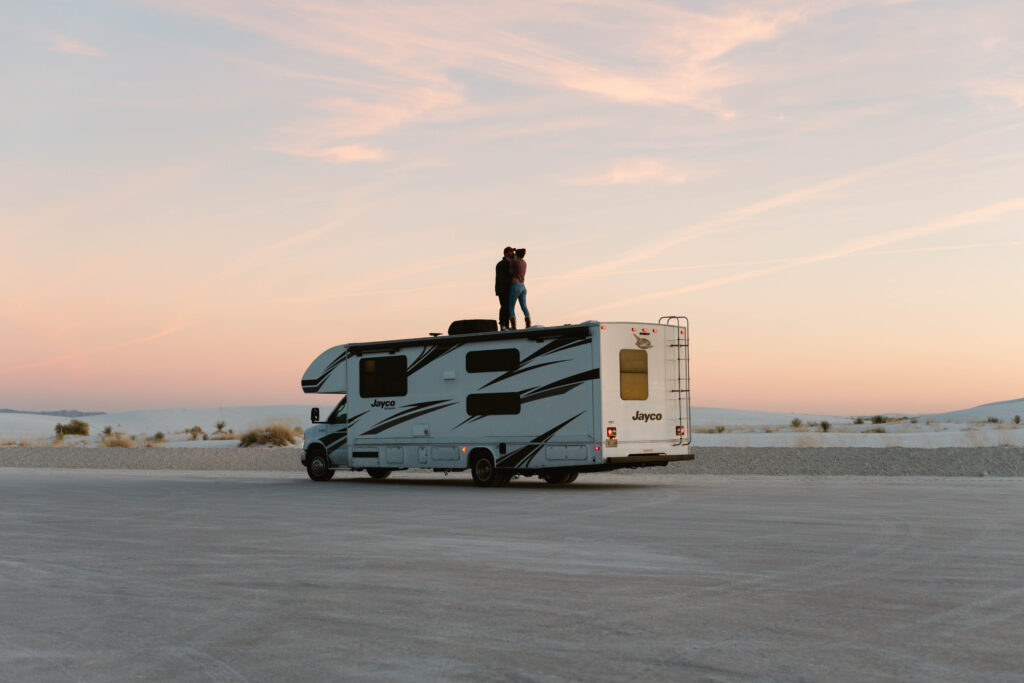 Country RV
For some RVers, it's not about how you decorate — it's about your destination.
3. The Boondocker
It doesn't matter if it's a Class C, a sleeper van, or even just your car — for you, the whole point of a camping trip is to get off the grid and away from the never-ending rush of the world around us.
And although you're not so concerned with what your rig looks like, you are always sure to have everything you need to ensure you can stay out of the city for as long as possible. That means the latest solar panel upgrades, tons of extra potable water, animal-proof trash containers, and an extra week's worth of nonperishable foods.
RV boondocking is a tough way to travel — but you know you can hack it. And the challenge is part of the fun!
4. The Other Kind of Boondocker
You call yourself a "redneck" with pride, and your RV's interior reflects that! You know that some good old, down-home country RV decorating can do a lot to make anywhere in the world feel like, well, down home.
And besides, it's just plain fun, isn't it? Yeehaw!
Luxury Glamping
Roughing it doesn't have to be very rough at all, depending on how you approach it.
5. The Driving Diva
You want to see it all… and have it all. And that means a luxurious RV, which lets you see the world while keeping all the comforts of home available.
Who says you can't have your cake and eat it, too? (And make sure it's only the best dark chocolate and fresh buttercream frosting, served up on a silver platter. Thank you!)
6. The Glamorous Glamper
Much like the Driving Diva, you won't sacrifice comfort for wanderlust…. you'll satisfy both!
But you'd much rather simply arrive to a pre-arranged campsite — or should we say glampsite — than drive yourself around, no matter how large and luxurious the RV is. Even the biggest Class A usually doesn't come with fresh snacks and turn-down service!
Tiny Travel Trailers
Some campers understand that (really) good things come in small packages. Are you one of these types of campers?
7. The Vintage Vixen
Wood paneling, lacy curtains, and an old-fashioned tea kettle… what can you say? If it isn't broke, don't fix it.
You love traveling in tiny retro travel trailers, which fit almost anywhere and keep you in a constant state of inspiration with their adorable interiors. You're whimsical, adventurous, and fun — but you already knew that, of course!
8. The DIY Queen
Those pillows? Yeah, you made them. And you reupholstered the dinette set, too. In fact, every piece of decor you see in your shabby chic, vintage RV was DIYed… and that's exactly the way you like it.
After all, what better way to ensure something looks exactly like you want it to than simply making it yourself? To say nothing of all the money you're saving! That's a total win-win situation — you clever, thrifty camper, you.
9. The Airstream Aficionado
Whether it's your first rig or it took you a while to figure it out, you know there's just something about an Airstream. You never leave home without your Wally Byam Caravan Club card, and you can be spotted from anywhere in the campground with your big, silver bullet. You're likely industrious, and devoted to quality — but not fussy. You just want things that keep on working like they're supposed to… and that's what Airstream is all about!
So, which RV style fits you best? Which ones did we miss? Let us know!