How Tos & Tips
Last updated on November 27th, 2022. Originally published on June 23rd, 2017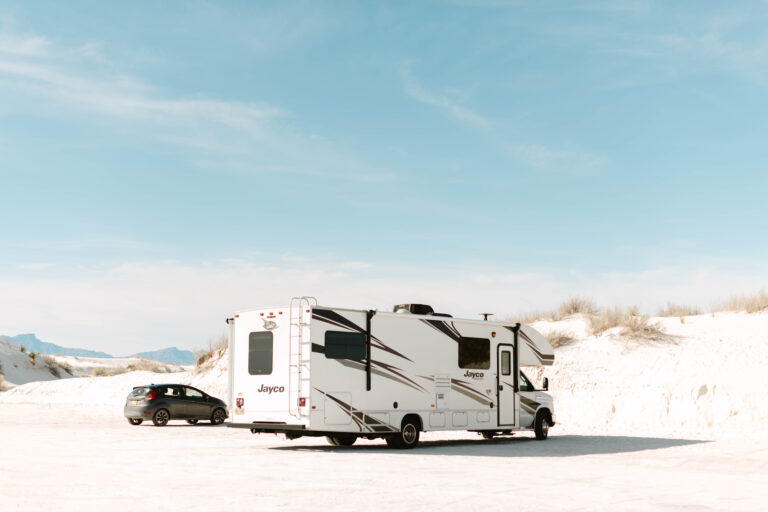 Every home needs a little sprucing up every once in a while — even mobile homes.
Whether you're sticking by a reliable old antique camper that could use some extensive refinishing or you just need a new look for the interior of your modern rig, there are plenty of ways to DIY some ingenious renovations that'll have your RV looking brand new and chic as can be in no time.
Not especially handy? Don't worry. Many of these RV improvements are surprisingly easy to do. And even if you're taking on a whole remodel and will require professional help at some point, it's nice to be able to take care of some of the finishing touches yourself!
Keep reading to discover some totally doable ways to renovate your camper — or at least give it a thorough makeover.
RV Renovation Guide
Before you begin digging into the fun stuff and planning actual upgrades, it's important to make a plan as to how much time, energy, and money you want to spend on your RV renovation. This will depend on your personal budget and preferences — you could do as little as a simple paint job or do a complete, custom RV interior remodeling job, including brand new appliances in your kitchen and bathroom.
One important thing to note: Unless your RV is of very good quality and you intend to either keep it indefinitely or turn it around and sell it for as much as possible, it might not be the wisest financial decision to sink too much cash into a remodeling job. After all, RVs are recreational vehicles, which means they depreciate in value — so you can't guarantee you'll get your investment back later if you decide to sell the rig.
Cost of RV Renovation
One reason it's so appealing to perform RV remodels yourself is because of the high cost of having an RV professionally renovated. Even things you'll soon discover are relatively easy to fix — such as installing new window coverings or updating your upholstery — could end up blowing your budget if you hire someone else to do it. But when you're in charge of your own renovations, you have total control over the supplies… which means you have total control over the final costs. Your renovations could run you anywhere from a few bucks to several hundred, or even thousands, of dollars, depending on how much you plan to remodel!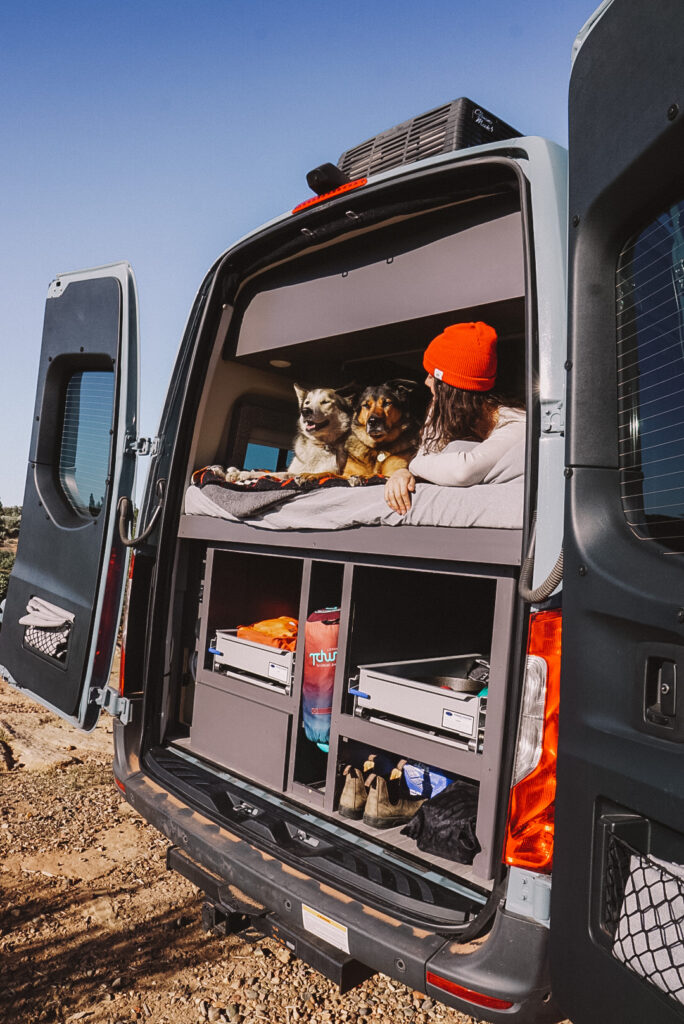 Easy RV Renovation Ideas
Alright. Ready to learn how to renovate a camper trailer?
Let's start out with some of the simplest ideas that anybody could do themselves — and which you might want to take on in even a brand new rig, just to change it up a little!
For these upgrades, all you'll need is some new fabric, possibly some thread, and a little bit of craftiness.
1. Hanging new curtains (or other window treatments)
Sometimes, the easiest renovations have the biggest effect.
Whether your RV comes equipped with pull-down shades alone or already has some kind of curtain system built in, changing around the fabric can make your interior feel brand new in a hurry — not to mention offer a better night's sleep if your current window coverings don't quite cut it.
You can create DIY fabric curtains relatively easily. In fact, if you follow these tips from Ditching Suburbia, you won't even have to do any sewing. They used peel-and-stick tape to make the project even simpler!
You could also consider adding blackout curtain fabric as a liner to make your space darker and better for catching those late-morning Z's.
2. Updating the cornice boards
If you do change up the curtains, don't forget the cornices — otherwise, your RV's interior might look mismatched! Fortunately, they're pretty simple to replace and recover. Here's an easy-to-follow tutorial from WheelingIt to get you started.
3. Recovering the furniture upholstery
Can't stand the floral pattern on your dinette? That white, faux-leather couch a magnet for dirt and animal hair… not to mention a little boring?
Recovering your furniture's existing upholstery is actually really easy to do, and it can instantly make your RV feel ten times homier. And if you feel overwhelmed even thinking about taking on a project like that one, don't worry. There are tons of easy-to-follow tutorials available around web, and some especially helpful ones on YouTube for those of us who are visual learners.
You can find lots of reupholstery guides that don't require even a sewing machine, too. Here's a helpful one by In My Own Style and another by Jessica Perez.
No matter which of these easy fabric renovations you take on, do be sure to take your time when choosing your actual fabric! The colors and patterns you choose will define how these easy fixes will upgrade your space, so be sure you choose fabric you like, that is comfortable, and which goes well together.
But then again, since these three ideas are so easy, I guess you could always just recover your upholstery again if you decide what you chose wasn't for you!
DIY RV Renovation
If you're a little handier, you can even take on some bigger RV renovation and remodeling projects yourself.
4. Upgrading RV flooring
Ever walk into a new-to-you rig to have your very first thought be, who on Earth chose to put down this puke-green carpet?
For whatever reason, it seems like RV interior designers may have a higher-than-average tendency toward color blindness. 😉
But fortunately, it's actually possible to pull out the old flooring and lay down new, whether you go with better carpet or tile, linoleum, or wood laminate. It takes some technical skill and effort, sure… but it's a lot better than shelling out thousands of dollars to have someone else do it!
Here's a walkthrough on how to tackle the challenge by Mountain Modern Life. And hey, if all of this sounds like kind of a lot to you, never underestimate the power (and affordability!) of a quality area rug.
5. Refinishing your RV's walls
Did you know that you can paint over wallpaper? And depending on how your rig's walls are decked out, you may want to do just that. Post haste. Here's a great how-to guide from The Noshery.
Bonus: If you choose a satin or glossy finish, you'll even paint in easy cleanup for inevitable accidents and spills.
You can also look into fun wall decals and other ways to easily make your RV's large interior walls more fashionable and exciting. Plus, check out our guide to mounting on your RV walls, whether you want to hang art, a new television, or something else.
Have fun exploring in your newly-decked-out rig — but don't forget to get outside once you reach your destination!