Travel Inspiration
Last updated on November 29th, 2022. Originally published on July 24th, 2017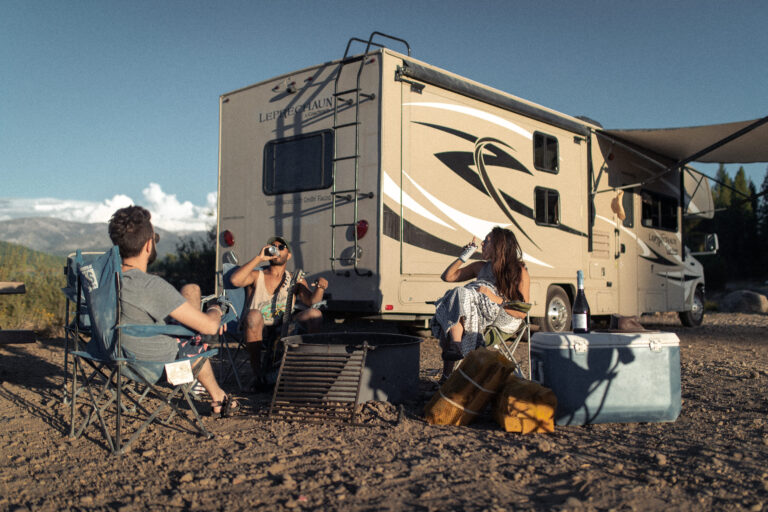 A fondness for planning coupled with easy-natured flexibility.
A longing for adventure backed up by a strong desire to be surrounded by all the comforts of home.
It's true: the best RVers can be a bit of a contradiction. They're also some of the most generous, kind-hearted — and yes, slightly whacky — people you'll ever meet.
But what about you? Do you think you have what it takes for an RV road trip?
Chances are, if you're this curious about the RV lifestyle, you're well on your way to taking the plunge.
Here are eight signs you're actually totally ready to take on those RV vacations you're dreaming about.
RV Travel
Been jonesing to plan a road trip? If these statements describe you, it's time to get out of Google Maps and get into your darn rig, already.
1. You love meeting new people.
Making new connections is one of the best parts of traveling no matter how you do it — but it's even easier in a motorhome. As we mentioned, RVers are an incredible group of people. And when you hit the road in your rig, you're automatically part of the club.
Plus, you'll also get the chance to meet other new friendly faces, simply by virtue of exploring a new destination.
2. You're fascinated by cultures that are different from yours.
Even if you stay right here in America, you're bound to run into some new ways of thinking, including a few that might challenge your own. That's part of the beauty of living in such a large and diverse country.
So when you stop in Austin, be sure to try the barbecue. And if you're up in Vancouver, don't miss the salmon, even if it's not your favorite fish. See someone who dresses or talks differently than you do? Why not strike up conversation? You might just learn something new — not only about the other person but about yourself.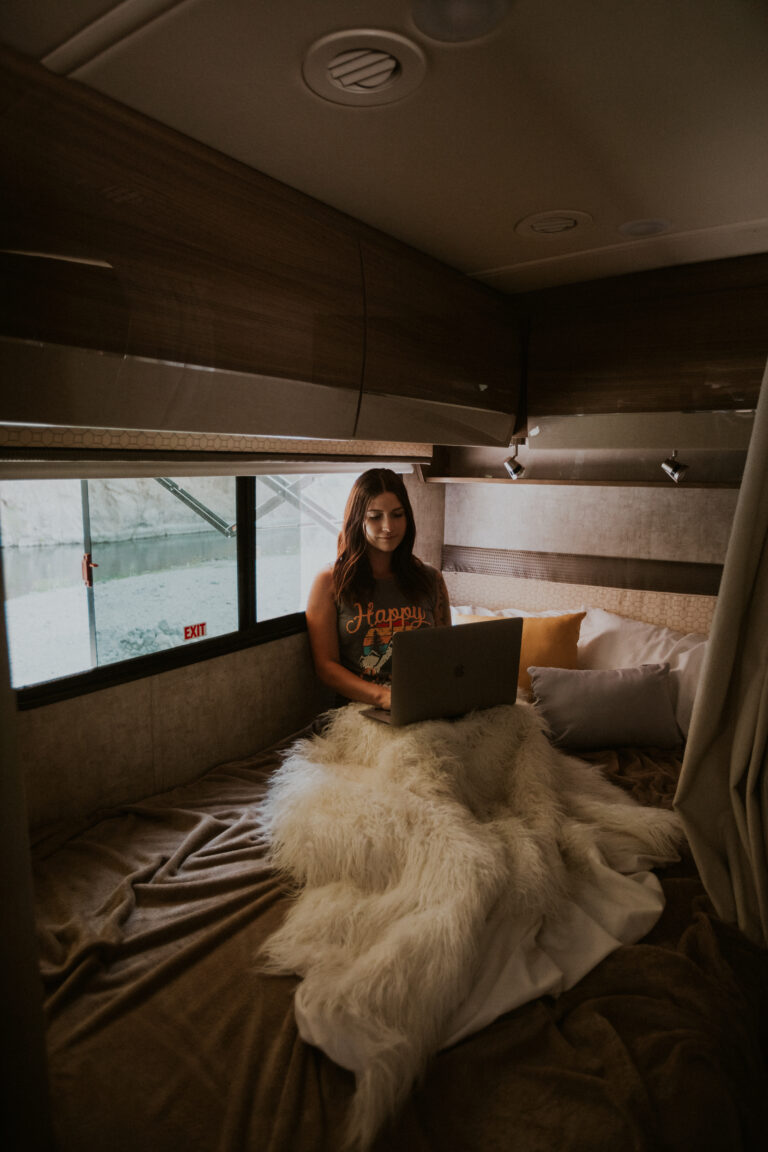 3. You're great at organizing and planning…
It's true: Most successful travelers have at least a touch of the natural planner in them, from routing unique itineraries to figuring out how many nights to stay in each of those destinations.
4. … but you don't freak out when things don't go exactly as you'd imagined.
It's basically the first rule of traveling: Not everything will go as planned. The happiest campers expect that and have no problem rolling with the punches — after all, if you wanted predictability, you could have just stayed home, right?
5. You want to travel at your own pace.
Although it's undeniable that an airplane can get you to your destination quickly, some travelers know the journey is half the point.
When you travel in an RV, you set the schedule — which means you aren't beholden to some airline's delay or unreliable bus schedule. Decide you want to stop early for the day? No problem: Your bed's already made up and ready! All you have to do is find a decent place to pull off and set up camp.
6. And even though you're nomadic, there's some stuff you just don't want to part with.
Traveling always means giving up a little bit in the way of belongings and creature comforts, and RVing is no exception. Even a 40-foot diesel pusher has pretty limited living space!
But if you want to hang onto your books, clothes, or special kitchen equipment while you're out seeing the world, it's a whole lot easier to tote along your must-haves in a motorhome than on an airplane.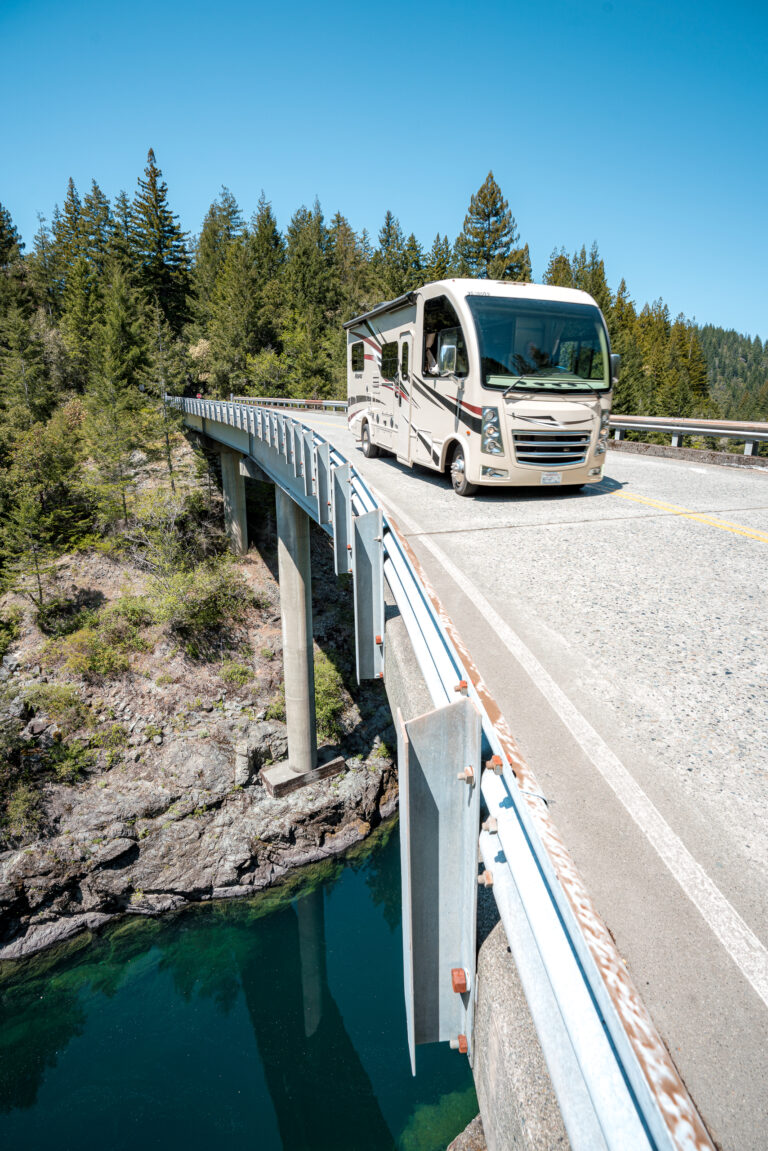 7. You're not afraid of getting a little bit dirty.
While some people worry about possibly-nasty RVing must-dos like draining the wastewater tanks, it's really not that bad at all.
But camping is all about getting closer to nature, and yes, sometimes you might find yourself with a little bit of dirt underneath your nails. So as long as you're an intrepid enough traveler to deal with that — or bring along a scrub brush — you're golden.
8. You're reading this blog!
Face it: You wouldn't be here if you weren't already bitten by the RVing bug.
And the most important deciding factor in whether or not you're ready to take on motorhome travels… is whether or not you want to.
So what are you waiting for?
RV Adventure Ideas
Great RV trips all start with a sense of adventure.
But just in case your best excuse for not closing your laptop and hitting the road — immediately — is not knowing where to go, we put together a few RV vacation ideas and destinations for you to think about. Hopefully, they'll get your creative juices flowing and inspire you to take on that adventure that's calling your name!
Best RV Road Trips
Whether you're off on a family adventure or flying solo, here are a few of the most popular RV trip routes and vacations across the USA.
National Parks RV Tour — this popular summertime route takes you across a variety of our country's stunning National Parks, the majority of which are concentrated out west. There are way too many to name here, so you'll have to sit down with your family to decide which ones get priority, but we recommend not missing Yellowstone, Yosemite, Joshua Tree, and the Grand Canyon!
Southern Charm Loop — the American South is a hotbed of culture… and you can't argue with a culture that features fried chicken and sweet tea. Take your rig to Charleston, South Carolina; Savannah, Georgia; and St. Augustine, Florida. These three charming and historical cities are sure to leave y'all smiling, even if you're a bunch of Yanks!
Midwestern Meandering — They're called flyover states, but in an RV, you can see all the beauty and serenity that those jetsetters miss. Hit Michigan's stunning Upper Peninsula or camp out in the cornfields of Illinois. Not only will you be able to relax and take it slow, but you'll also be greeted by some of the kindest people in the nation.
West Coastin' — The Pacific Coast Highway might be the long way, but boy is it ever worth your while. Start in San Diego and follow it north, stopping at every lovely-looking spot along the way. (Give yourself ample time, though. Trust us. This might take a week or three.)
Go RVing
At the end of the day, no list of TV trip ideas will satisfy you the same way taking on your wanderlust first hand will.
Don't doubt yourself: You're ready.
So get out there and enjoy your adventures!