Travel Inspiration
Last updated on November 27th, 2022. Originally published on June 24th, 2017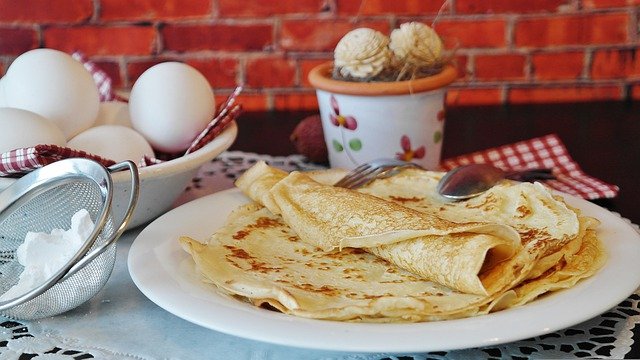 Listen. We can get down with a drive-through burger like the best of them.
But when it comes to traveling, food is one of the best parts of the experience. It's a waste of your money — not to mention your calories — to chow down mindlessly on a fast-food dollar menu item you could just as easily get at home.
Plus, if you're talking about an American road trip, your gustatory options are so vast, varied, and delicious, it really would be a crime to miss out. And although by no means is all of it diet-friendly, even rich cuisine is likely a whole lot healthier than another large order of fries from Micky D's, not to mention more memorable.
And don't worry, we'll keep good road trip junk food in mind, too. I mean, if you're traveling west from a place that doesn't have it, you absolutely cannot forego a trip to In-N-Out, right?
Without further ado, here's some of our favorite food to eat while on a road trip.
How to Avoid Fast Food on a Road Trip
Let's start with the most important thing: Getting that tired, uninspired fast food off your travel menu.
When you're on the road, it can be difficult to totally avoid the drive-through. Who wants to stop for a sit-down meal when you're on a mission to your next destination and making good time?
Plus, fast food restaurants specifically engineer their edibles to be as road-friendly as possible. The majority of items are easily held with one hand, and all the drinks fit in your cup holders. Oh, and it's relatively cheap, to boot — although anything's overpriced if it's neither tasty or nutritious.
In other words, it might feel as if it's simply too convenient not to take advantage of the drive-through.
But when you're traveling by RV, you don't need to rely on these over-salted, greasy tidbits. You have a whole kitchen along with you for the ride, after all. It's easy to make up some sandwiches, or perhaps something a little bit more exciting, ahead of time, even if you don't have access to the fridge.
And keep in mind that every time you spend money on a boring burger, you could have put those pennies towards a once-in-a-lifetime meal at your destination. Be it beignets at Cafe du Monde in New Orleans or authentic Chicago deep-dish pizza, every place you visit has its very own, authentic taste to savor.
Do you really want to spend your cash on fast food, even if it is only a dollar?
Cheap Food on a Road Trip
One of the main reasons people say they eat fast food is because it's inexpensive. But think about how much you spent the last time you actually did indulge.
Even "value" fast food meals are regularly over $8 nowadays, depending on your market. When considering how much to budget for food on your road trip, do you really want to spend approximately $30 for each member of your party to eat every day?
Creative Homemade Road Trip Food
When it comes to eating at your camping destination(s), we fully endorse doing some research on the best local flavors and seeking them out — even if they are expensive or unhealthy. After all, how many times will you be visiting this area in your life? This may be your only shot at having an authentic taste of wherever it is you are!
Although Yelp and TripAdvisor are good places to start, your best bet is to ask locals. They know where the very best stuff is… although they sometimes might withhold that information from curious tourists. After all, when the best-kept secrets get out, they're not secrets anymore.
But a great way to save money and balance out rich destination dishes is to eat healthy, cheap, make-ahead snacks when you're actually in travel mode. For long road trips, you'll also want to include lunch and possibly dinner in your plans, so you won't be tempted by those big, blue roadside signs. But don't worry — there's more to travel food than sandwiches. It's totally possible to eat healthy meals that are still fun, not to mention easy to make and pack up.
Here are a few of our favorite road trip meal recipes and ideas, whether you're going cross country or just a few miles out of town.
Easy Road Trip Snacks
Here are some small, simple items to keep on hand to tide hungry bellies over between mealtimes.
Roasted nuts and seeds like almonds, pistachios, and sunflower kernels
String cheese
Prepackaged salami (bonus: combine this with the above-listed item for an on-the-road charcuterie board!)
Veggie sticks and dip — you can think beyond carrot sticks and chop up broccoli and cauliflower, too! And for the dip, ranch is classic, but don't forget about hummus and guacamole
Fresh fruit, from apples to cherries
Trail mix
Fun Road Trip Meal Ideas
Need something a little more substantial? Here are a few road-friendly meals that'll have you happily bypassing the drive-through.
Muffins are simple to make ahead of time and the perfect size and shape to eat on the road. Plus, they're endlessly customizable!
Sandwiches, of course, are classic… but don't think you're stuck with the same old peanut butter and jelly if it's not your jam! (Get it?) You can make BLTs, smoked turkey with fresh cheese and avocado, or anything else you can imagine. Oh, and you'll be surprised how much any sandwich improves when you put it on delicious, high-quality bread.
There are also some convenient, easily-purchased items that are still healthy and portable enough to make it into your road trip repertoire. Look for low-sugar protein bars and meat jerky to round out all the carbohydrates that so frequently make up our road trip snacks, and don't forget about olives or baked cheese crackers (like Moon Cheese) for a satisfying serving of fat.
See? Eating well on the road doesn't have to be difficult or expensive — and if you make healthy choices along the way, you won't feel so bad about taking on that indulgent dish when you get there.
Bon appétit!