Travel Inspiration
Last updated on July 31st, 2023. Originally published on July 10th, 2023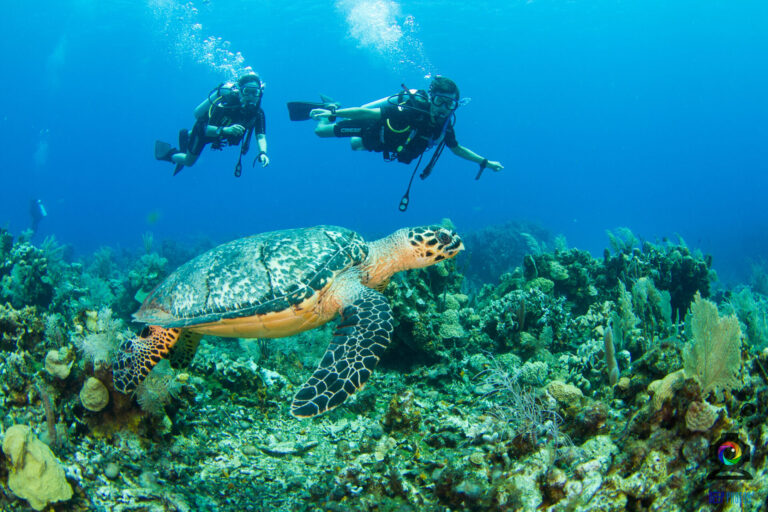 The beginning of summer typically means the start of both the wedding season and RV travels. So why not combine the best of both seasons and look for that perfect RV honeymoon getaway? From stunning national parks, to beaches along the Caribbean, to unforgettable wine tastings at sunset, there are plenty of options for a perfect post-wedding vacation. In this article, we take a look at some of the top romantic destinations for RV travelers. We include both popular destinations as well as recommend a top luxury RV resort nearby. So get ready to pack your bags and hit the road with your loved one!
1. Las Vegas, Nevada
When thinking about exciting and romantic RV honeymoon getaways, Las Vegas is always among the top of anyone's list. And it's no surprise why. The city offers a wide range of luxurious accommodations, unforgettable gastronomic experiences, and endless entertainment opportunities. You can even splurge on a romantic hot air balloon ride over the scenic desert.
Where To Stay: One of the primary attractions for RV travelers is the Las Vegas Motorcoach Resort. It was recently voted the #1 most luxurious RV resort in the country from USA Today. Aside from the 400 meticulously landscaped sites that are equipped with full hookups, this upscale resort also provides a wide range of amenities that include a swimming pool, fitness center, pickleball courts, and complimentary laundry service. There is even a convenient shuttle service that will take you straight to the Las Vegas Strip.
Note: This resort only allows Class A motorhomes. Unfortunately, Class B, C, 5th wheels, and camper vans are restricted from staying.
(Find Class A motorhomes in Las Vegas here!)
2. Key West, Florida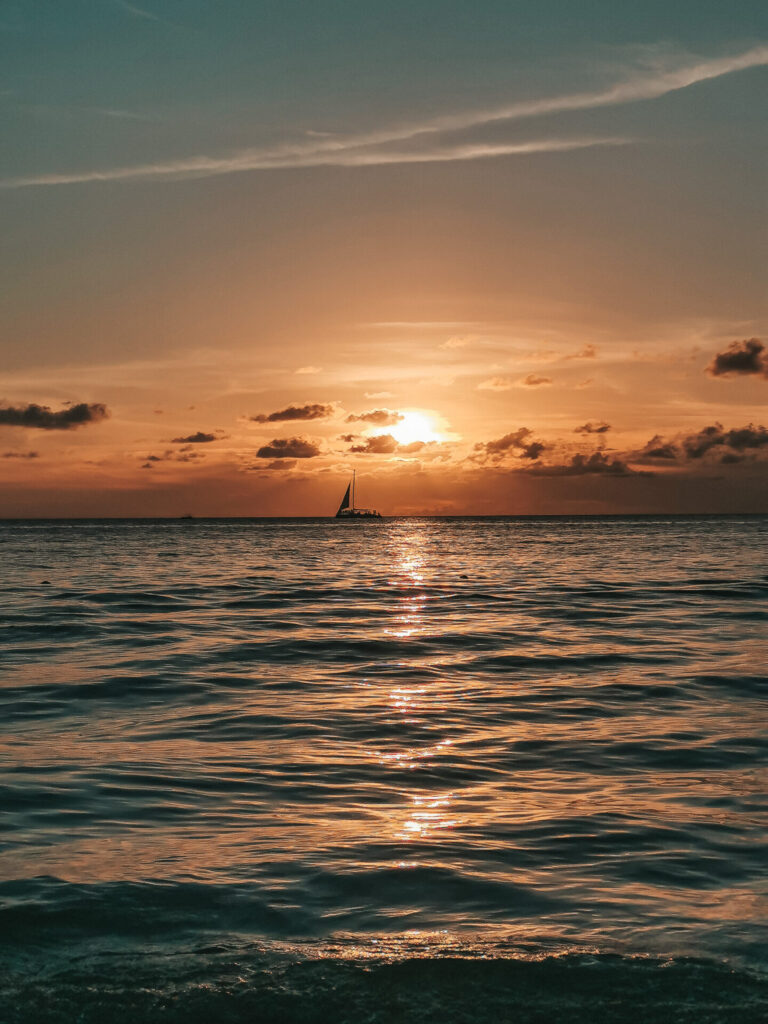 If lounging on the beaches along the Caribbean sounds like your idea of a romantic honeymoon vacation than it's hard to do better than Key West, Florida. This city is a perfect romantic destination to experience azure waters, sandy beaches, and stunning sunsets, And with an RV, you can easily visit many of the historic landmarks and attractions that dot the island, including Ernest Hemingway's Home & Museum, the Mel Fisher Maritime Museum, and the Key West Butterfly and Nature Conservatory.
Where To Stay: For a truly luxury stay, book your site at Blue Water Key RV resort. This RV park provides the perfect getaway for newly wed couples who enjoy the serene, tropical vibes of the Caribbean. The resort offers various waterfront lots, each with a private dock and water access. It's also equipped with standard amenities, including a pool, hot tub, and fitness center. You can also contact the front desk to sign up for snorkeling, diving, and fishing activities during your stay.
(Find an RV rental in Key West, FL here!)
3. Glacier National Park
If breathing in the cool, crisp air of the great outdoors is more your calling, visiting Glacier National Park can be your answer for a special honeymoon destination. Imagine cuddling up with your significant other in front of a roaring fire, surrounded by stunning views of snow-capped peaks with glistening lakes and greenery in the background. The National Park, and the surrounding areas, also provide endless couples activities for newly weds, such as kayaking, hiking, or just simply picnicking at the base of the stunning glacier mountains.
Where To Stay: For perfect proximity to the National Park, consider booking your stay at West Glacier RV Park. This is a fantastic resort to disconnect from city life and get back into nature. Not only does the campground provide the standard amenities that you would expect from any high end RV park, but its location is its claim to fame. Just a mile away from stunning Lake McDonald and the infamous Going-To-The-Sun road, West Glacier RV park ensures you have quick and easy access to all that Glacier National Park has to offer.
(Find RV rentals near Glacier National Park, here!)
4. Willamette Valley, Oregon
For wine enthusiasts who enjoy sipping a smooth Pinot Noir among lush vineyards, Oregon's Willamette Valley is a great honeymoon option. This region in the Pacific Northwest is known for its numerous wineries, where couples can enjoy intimate wine tastings and relax at luxurious spa resorts. And because it's Oregon, outdoor adventures are just a stone's throw away, including scenic hikes and bike rides.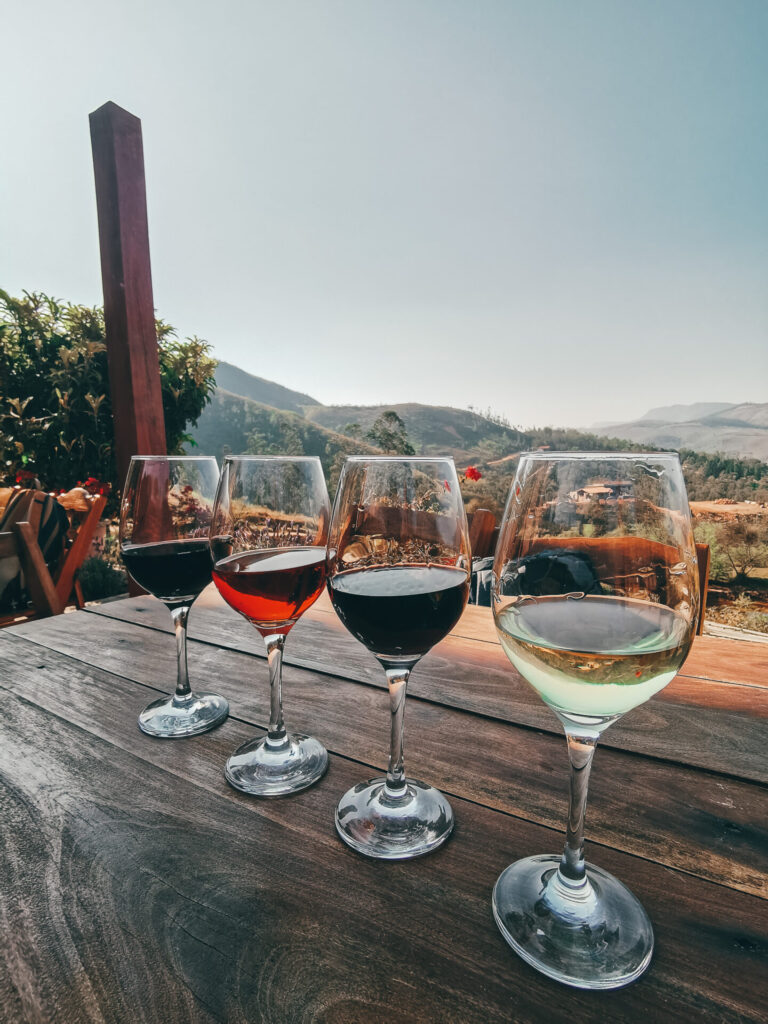 Where To Stay: For an unforgettable experience among the wine vineyards, book your stay at Dundee Hills Resort. Set in the heart of the Willamette Valley, Dundee Hills is within close proximity to over 130 local wineries in the region, many of which produce some of the best Pinot Noirs in the world, such as Dundee Hill's own sister property, Archer Vinyards. Best of all, there is an onsite wine tasting room at the RV park, meaning that you don't even have to even leave the resort to get your fill.
(Find RV rentals in Willamette Valley, Oregon here!)
5. Sedona, Arizona
For a fantastical desert honeymoon experience, look to Sedona, Arizona. With its stunning red rock mountains and canyons, Sedona provides newlyweds with a serene and colorful escape from normal urban life. Nature aside, the city of Sedona boasts a wide range of couples activities, such as stargazing tours, desert spa treatments, and hot air balloon rides (we are fans of hot air balloons 🙂). And for those who are into spiritual energies, Sedona is an important energy epicenter and offers opportunities for couples to connect on a deeper level to rejuvenate minds and spirits.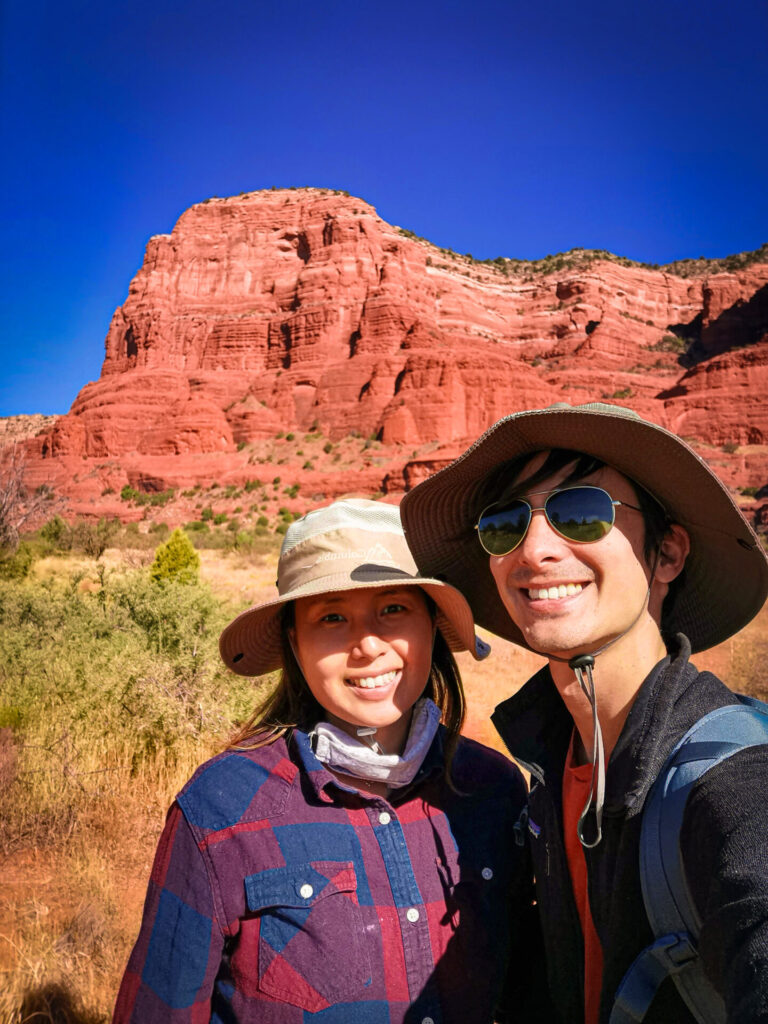 Where To Stay:Rancho Sedona RV Park is a perfect place for honeymooners seeking a memorable and romantic getaway. Aside from being set right at the base of some of Sedona's best red rock formations, the RV park is also located just a few minutes away from the city's downtown area, giving you the best of both worlds. We're sure you'll have plenty of activities to do during your stay here.
(Find RV rentals in Sedona, Arizona here!)
6. Savannah, Georgia
If seeking out Southern charm and hospitality is your dream honeymoon experience, look no further than Savannah, Georgia. Known for its cobblestone streets, historic architecture, and oak trees draped in Spanish Moss, Savannah immerses visitors in a unique blend of Southern culture. During our brief stay in the city, Yuko and I enjoyed restaurant hopping with cuisine that ranged from traditional Southern soul food, to fresh seafood, and rich desserts. Savannah is one of our top IG-worth destinations.
Where To Stay: Red Gate Farms, located just 6 miles from Savannah's city center, is a fantastic honeymoon destination for couples looking for a country-style romantic & secluded RV park retreat. The campground is a historic property set on a serene farm and couples can spend their days exploring the farm's beautiful grounds, take a dip in the pool, and enjoy guided tours on horseback.
(Find RV rentals in Savannah, Georgia here!)
Conclusion
An RV honeymoon can be an incredible way to explore and experience the world together for newlyweds. Regardless of which destination you ultimately choose, we hope this list of six of our favorite spots helps you narrow down that special destination for you and your partner. So, buckle up, hit the road, and start your adventure together!
If you have any questions about other potential RV honeymoon destinations, don't hesitate to email us to the address below.
Happy Travels!
How To Contact Us
For more campervan living & building tips, check out our blog: www.asobolife.com.
Or for more on our current Pan-American road trip to Argentina visit us on Instagram: @asobolife.
Read more from Asobo Life: Five Destinations To Visit With An RV In Southern Mexico with AsoboLife