Travel Inspiration
January 25th, 2023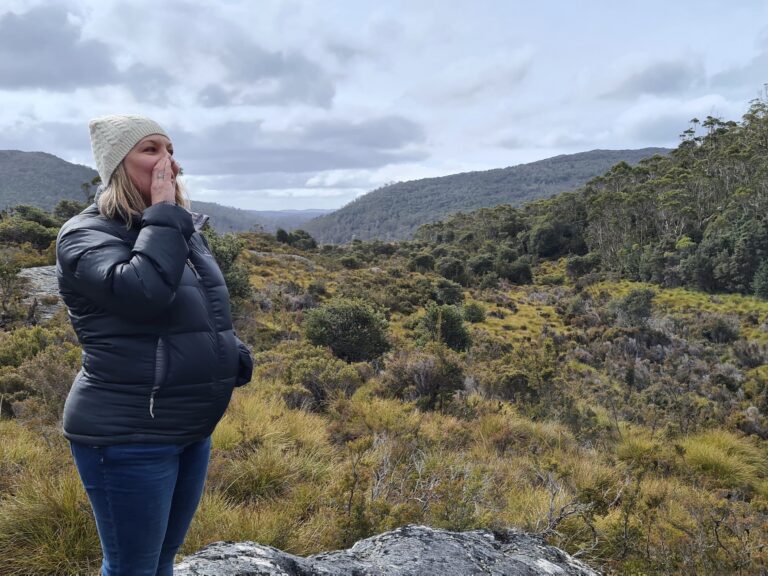 Best Places in the US to Hear Your Echo – Use Your Outside Voice!
Here at RVshare, we want you to use your outside voice as much as possible. This doesn't necessarily have to mean hollering and shouting all the time. It really just means to embrace the freedom of RV life, show your true colors, and get out there and enjoy yourself! That said, in a lot of cases this absolutely does involve hollering and shouting. Of course, making a bunch of noise is way more fun if you're someplace where that noise will be repeated by endless echoes. That's why we recommend heading to one of the many canyons or caves in the US to use your outside voice.
In this article we will discuss some of the very best places to go hear your echo while out exploring the US of A. Visit one of these caves or canyons and get ready to break out that outside voice for all to hear!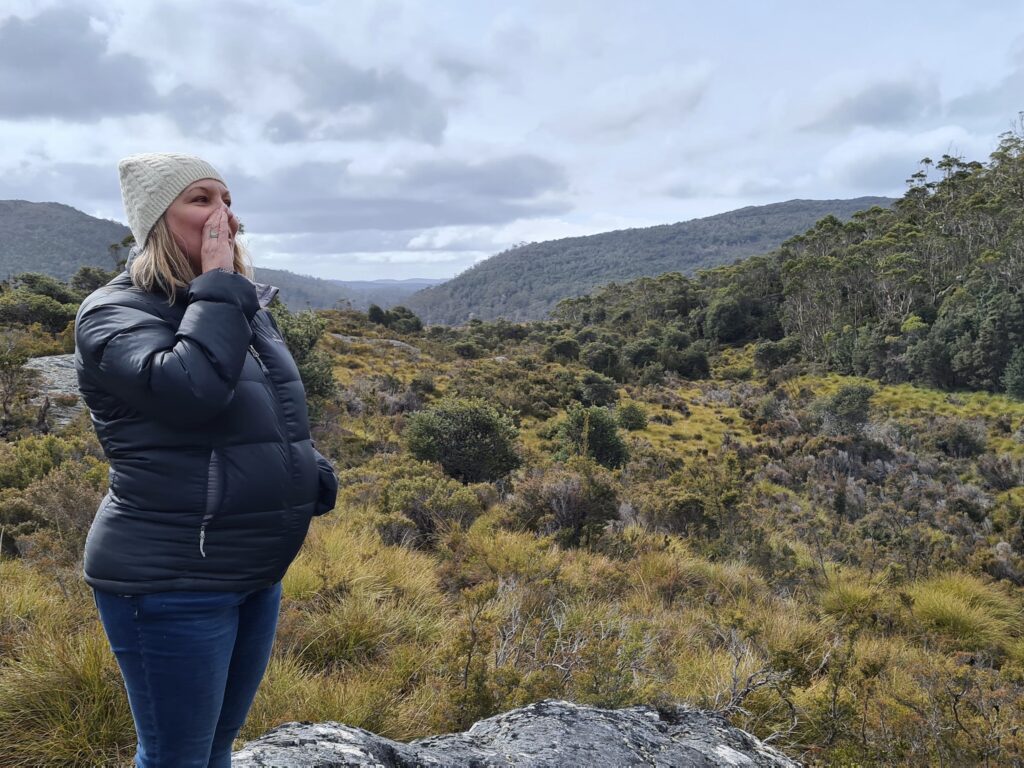 How Many Caves are in the US?
Wondering where to find a cave? These underground wonderlands are more plentiful than you might think! In fact, there are an estimated 45,000 caves in the contiguous United States. That means you have a lot of deep dark exploring to do, so you better get started soon!
How Many Canyons are in the US?
So what about canyons? How many of those are out there are just waiting to be explored? Believe it or not, there are a total of 70 amazing canyons in the United States, meaning there are plenty of opportunities to get out there and use your outside voice while seeing some truly beautiful sights.
Why an RV Road Trip is a Great Way to Tour US Caves and Canyons
Clearly, there is no shortage of places to hear your own echo while taking in the beauty of nature, but what is the best way to experience these places? Our opinion? Via RV, of course!
Many caves and canyons are located in remote places, meaning nearby hotels and restaurants can be hard to come by. An RV solves this problem by allowing you to sleep, cook your own food, and even bathe even when parked in the middle of a natural area.
To top it off, many of these caves and canyons are located in national parks and state parks, so in some cases you'll even have the added bonus of a campground right there in the park!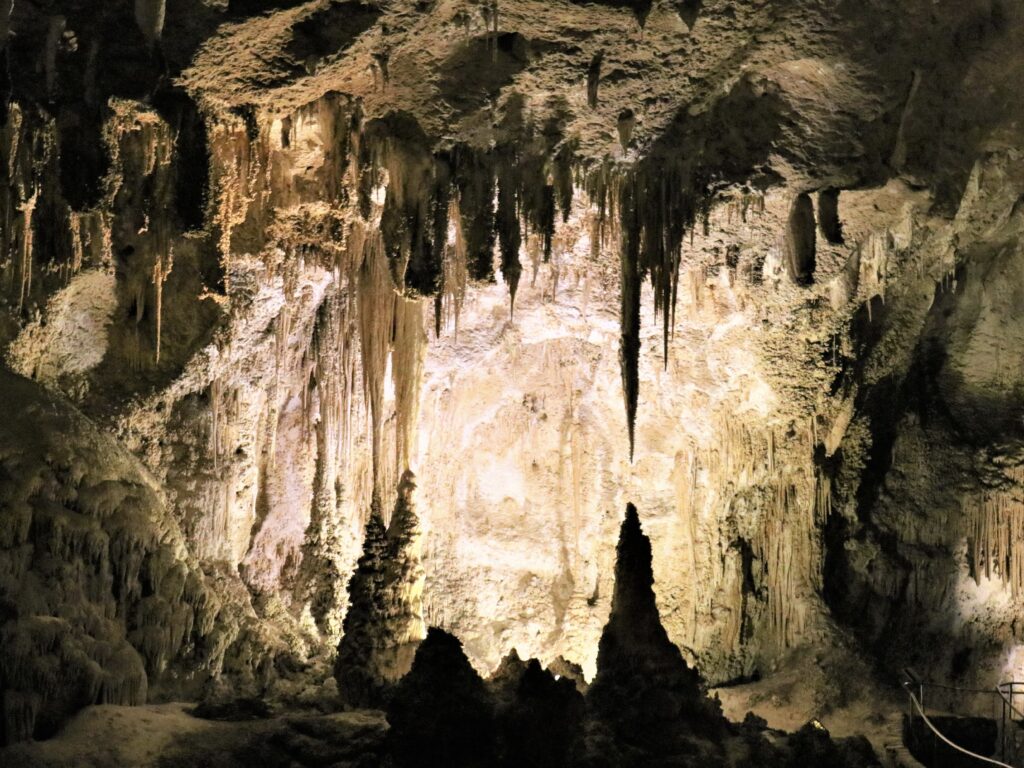 Top Caverns and Caves in the US
As mentioned above, there are a lot of caves and caverns scattered across the country. This leaves many people feeling overwhelmed as they try to decide which ones to visit. Lucky for you, we're here to help. Below are the top caves and caverns to visit in order to use your outside voice and let your adventurous spirit shine.
Mammoth Cave
Kentucky
First on our list is Mammoth Cave. As the main attraction of Mammoth Cave National Park, this is one you definitely won't want to miss.
Like the name suggests, this is an enormous cave. In fact, it's the longest known cave system in the entire world! While visitors aren't able to tour the entire cave system, they can take a guided tour to see some of the best parts of the cavern.
Carlsbad Caverns
New Mexico
Carlsbad Caverns is located in Carlsbad Caverns National Park. It's a stunning cave with gorgeous stalagmites and stalactites around every corner. It's also home to bats, which can be seen during certain times of the year. Just know that you will need a timed entry ticket in order to tour this cave, and they do go fast, so be sure to snag yours before you visit.
Wind Cave
South Dakota
Yet another national park cave, the eponymous Wind Cave of Wind Cave National Park is one of many beautiful natural features found in South Dakota. While native animals wander the sunlit prairie above, visitors can explore such chambers as the Post Office and Elks Room as they make their way through this lovely cave on an exciting and informative guided tour.
Jewel Cave
South Dakota
Want to see another one of those beautiful South Dakota natural features? Better head to Jewel Cave National Monument to see the incredible Jewel Cave. Not only is it the third longest cave in the world, it's also one of the sparkliest ones around. This is because of the spar crystals that glint and gleam in the light, giving the cave its name.
Ruby Falls
Tennessee
Have you ever seen the inside of a mountain? Have you watched an underground waterfall cascade into the dark? At Ruby Falls you can see both of these things. The extraordinarily deep cave features a series of breathtaking underground waterfalls that are a total of 145 feet tall. These are well lit, so visitors can admire them in all their fantastic beauty.
Craighead Caverns
Tennessee
Craighead Caverns is home to the Lost Sea, America's largest underground lake. While touring this amazing place, you will walk pathways, learn about the geological development of the cave, and take a boat ride across the incredible lake at the bottom. This is a once-in-a-lifetime experience that everyone should check out while visiting Tennessee.
Ape Cave
Washington
Ever wonder what the tunnels that lava runs through might look like? If so, a visit to Ape Cave near Mount St. Helens in Gifford Pinchot National Forest is a must. This cave is a literal lava tube that guests are allowed to walk through and explore all on their own. Not only that, but this is the longest lava tube in North America. Just be sure to bring a bright light on this adventure, since the lava tube is not lit at all!
Fantastic Caverns
Missouri
If you want the chance to use your outside voice in a cave but are physically unable to go spelunking, Fantastic Caverns is the place for you. This is the only totally ride-through cave tour in all of North America, making it the perfect option for those with mobility issues as well as families with small children. Guests ride through the cave in a comfortable Jeep-drawn tram along a path carved by an underground river.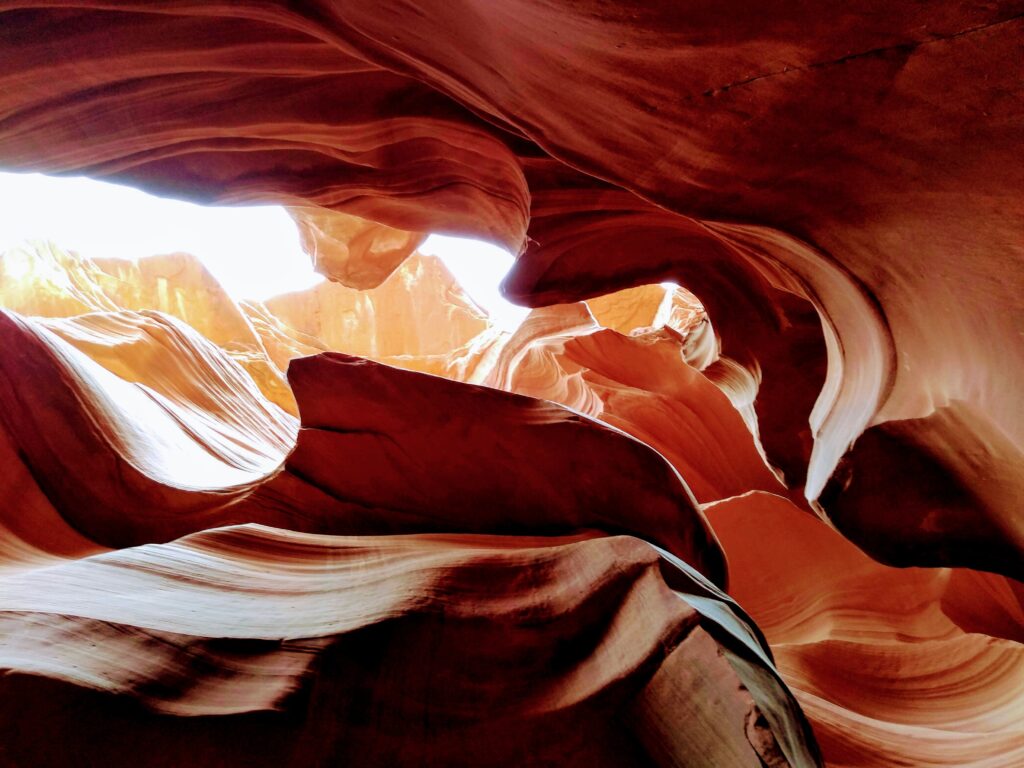 The Best Canyons in the US
Prefer to use your outside voice while visiting a canyon? We've got a list for you as well. Below we've listed the best canyons in the country so you can go have an awesome canyon adventure in a seriously incredible spot.
Grand Canyon
Arizona
Perhaps the most obvious addition to this list is the Grand Canyon. Honestly, no visit to the Desert Southwest is complete without a stop at Grand Canyon National Park, and this incredible natural wonder is the perfect place to test your echo while using your outside voice!
Antelope Canyon
Arizona
A favorite with hikers and photographers alike, Antelope Canyon is a truly unique place that should be on every bucket list. Unlike the other canyons listed here, this is a slot canyon, meaning the passageways are quite narrow. The oranges and reds featured in the smooth walls of this canyon are almost otherworldly and something you must see to believe.
Just know that you will need a permit and a guide in order to see this one.
Bryce Canyon
Utah
Technically, Bryce Canyon in Bryce Canyon National Park is not truly a canyon, but rather an impressive collection of natural amphitheaters. Either way, this place is an excellent place to hear your echo while doing some outdoor exploration and taking in the incredible views. We're especially fond of the many strange hoodoo rock formations found here.
Zion Canyon
Utah
Found of course in Zion National Park, Zion Canyon is another Utah canyon to add to your must-see list. The steep red cliffs of this canyon stand in stark contrast to the bright greens of the basin and the bright blue sky and sparkling waters below, creating a picture perfect view.
Unlike most other national park sites, you will need to pay to park at this location. Once parked, we recommend riding the free shuttle bus that is available from early spring until late fall.
Glen Canyon
Arizona
Best known for the amazing view of Horseshoe Bend, Glen Canyon is another wonderful canyon to get outside and play. You will of course want to hike to Horseshoe Bend to snap an iconic photo of your own. Once you've done that, be sure to check out the Rainbow Bridge rock formation, explore the many trails in the park, and get out on the water.
Nine Mile Canyon
Utah
Oddly, Nine Mile Canyon is actually a full 40 miles long. It stands out from many other canyons because it is home to thousands of petroglyphs and pictographs. This makes it an especially fascinating place for history buffs, but honestly any hiker will appreciate the awesome history and beautiful views offered here.
Santa Elena Canyon
Texas
Probably the most popular spot in Big Bend National Park, Santa Elena Canyon is an awe-inspiring place to say the least. Enjoy a hike or paddle the river at the bottom of the canyon, but be ready for the surrounding cliffs to leave you feeling pretty tiny. No matter what you do, make sure to take some photos!
Palo Duro Canyon
Texas
Palo Duro Canyon is the second largest canyon in the United States. At 120 miles long and with depths of up to 997 feet, the canyon is outdone only by the Grand Canyon itself and it is often referred to as "The Grand Canyon of Texas." Surprisingly, Palo Duro Canyon is not a part of the National Parks System, but is a state park instead.
Use Your Outside Voice
Yes, caves and canyons are great places to use your outside voice (both figuratively and literally). That said, these are far from the only awesome places to express yourself and fully embrace the RV lifestyle. In fact, there are hundreds of places to go and things to see and even more ways to use your outside voice.