Travel Inspiration
Last updated on October 24th, 2023. Originally published on October 11th, 2023
One of the best times to travel is during the off-peak season. There are several advantages to visiting new places during the off season, including fewer crowds and even lower prices.
The ideal lodging option when traveling during off-peak season? An RV, of course! Taking an RV with you allows you to stay in comfort, even when other lodging options may not be available. On top of that, it gives you a place to work and makes sticking around longer a bit more possible.
Not sure if traveling during the slow season is for you? Read on to learn more about it. You might be surprised to learn what an excellent option it is!
Understanding Off-Season Travel
Before we dive into the benefits of off-season travel and how to enjoy it to the fullest, let's take a moment to talk about what exactly off-season travel is. In short, this term is applied to any travel that is done during the less crowded, less busy time of year.
While summer is a busy time of year for a huge number of vacation destinations, it isn't always peak season in all locations, nor is it the only peak season in many places. As an example, the beach is obviously busiest in summertime. However, a ski resort will see its peak season during the cold months, and places like Disney World have peak seasons scattered throughout the year.
Generally, holidays and any days when kids are out of school—spring break, fall break, etc—will draw the vacationing crowds, so keep that in mind if you find you prefer to visit places during off-season.
The Perks of Off-Season Travel
Wondering why someone might prefer to travel during the off-season? As mentioned above, there are lots of reasons. We mentioned some of them briefly already, but we're going to use this section to dive a bit deeper and help you get a better understanding of why you might like to travel during the slower time of year.
Cost savings
The first reason to travel during the off-season is that you can save a lot of money. Campgrounds tend to lower their prices as the crowds clear out, and many attractions offer discounted rates for those that visit when things slow down. This is excellent because it means you can travel for less, leaving you with extra money you can use to squeeze more getaways into your budget.
Fewer Crowds
Everyone wants to see the most popular national parks, beaches, ski resorts, and amusement parks. However, nobody wants to deal with fighting crowds while they are there.
Visiting during off-peak season is the perfect way to get the best of both worlds. No more dealing with long lines and congested walkways and roadways. Instead, you'll get to enjoy some of the prettiest and most fun places on earth in peace.
Enhanced Interactions with Locals
One of the very best things about traveling is that you can expose yourself to different ways of thinking and living. Meeting and connecting with locals is one of the very best ways to make your travels more interesting. However, many locals are hesitant to connect with tourists during the busy season when stress levels are high.
Visiting during the slow season will give you a chance to experience the place at a slower pace and really take the time to connect with the locals, seeing the places you visit through their eyes and possibly getting some suggestions for things to do and see.
More Availability and Flexibility
Lastly, off-season travel is beneficial because it allows for more flexibility. Without crowds of other travels to contend with, you can book things at the last minute, change your plans at the drop of a hat, and access accommodations and activities that you might have to book months in advance if you were to visit during high season.
The RV Advantage in Off-Season Travel
Obviously, off-season travel is hugely beneficial, but why do we think traveling in an RV is the way to go when seeing the sights during the slow season? Honestly, we think an RV is the way to go no matter when you travel, but we think it's especially fitting for off-season travel for a few reasons.
The Freedom of a Mobile Home
First and foremost, there is the freedom a home-on-wheels gives you. This goes perfectly hand-in-hand with the flexibility you find when traveling during the off-season. When you're in an RV, it is even easier to fly by the seat of your pants, take detours, stay longer in the places you love most, and explore little gems you may find along the way. You'll be able to explore multiple destinations in one trip too!
A Comfortable Workspace
For many, traveling outside of the holidays might mean working while traveling. If you can bring your work with you, an RV will provide the perfect comfortable working space no matter where you roam.
Whether you need to fill out paperwork while sitting in a field, fix a website glitch while hanging out in a parking lot, or attend an online meeting in the middle of the woods, your RV will provide the ideal office space. Best of all, working while you travel might even mean you can stay out longer since you won't need to use vacation days to keep exploring!
RV Parks and Campgrounds
As mentioned above, many campgrounds lower their rates during the slow season. Not only does this mean you can save some serious dough, it might also mean you can stay longer for less. You see, some RV parks will offer discounts for those who stay for a week or more, especially if those individuals happen to be filling spots during off-peak season.
Prefer boondocking? If you visit during off-peak season, you will have your pick of boondocking spots!
Destinations Ideal for Off-Season Travel
So where should you go on your off-season travel adventure? Anywhere you like! Pretty much every popular destination has a slow season. All you have to do is figure out when that season is and start planning your dream getaway.
Here are a few of our favorite places to visit during the slow season.
Beach Destinations
The beach is fun in the summer, but in our option, it's even more fun during the slower season. Visit during April, May, September, or October and you'll find far fewer beach-goers clambering for a spot. In many locations the water will still be warm enough for swimming, and building sandcastles is an option even if the water is a bit nippy.
Mountain Escapes
If mountains are more your style, we recommend heading to a ski resort at the very end of the season. Crowds have usually thinned significantly at that point, making it much easier to enjoy zooming down the slopes and taking in the beauty of a winter wonderland just before spring takes over.
Cultural Cities
Visiting a big city is always an exciting experience, especially if you can visit one with a strong culture and unique identity. As mentioned earlier, visiting during the slow season will give you the chance to mingle with locals and really learn about the culture of the place, and you'll be able to visit museums and historic sites without fighting crowds—possibly even at a discount!
National Parks and Outdoor Adventures
National parks and other well-known natural areas can get insanely crowded during their respective peak seasons. Since nature is best enjoyed in a more peaceful setting, we highly recommend waiting until the crowds have gone home before you head out to play. You'll have more trails to yourself and will have a better chance of seeing wildlife if you're sharing trails with fewer hikers.
This is especially helpful in the most popular parks such as Yellowstone, Glacier, and Yosemite, but applies even to the lesser-known parks.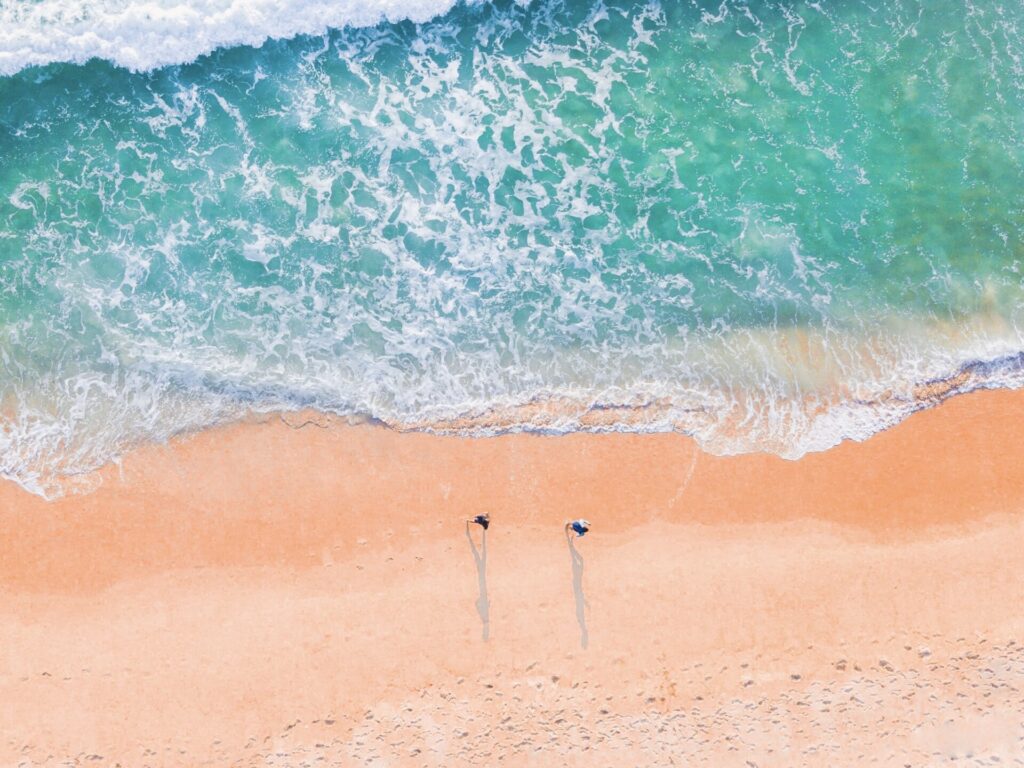 Tips for a Successful Off-Season RV Trip
Clearly, you'll want to make sure your off-season trip goes as smoothly as possible, after all, the point is to have a totally awesome time. Fortunately, there are some steps you can take to avoid common issues.
Weather Considerations
Unfortunately, the weather doesn't always cooperate with our fun plans. Since weather often influences when the peak travel season is for a given location, you may be left with the less sunny and clear days if you choose to travel during the slow season.
Be sure to monitor the weather forecast in the days leading up to the trip and then throughout your getaway. Pack for the weather and consider wearing layers so you can stay comfortable no matter what may come your way. If severe weather is a possibility, have a plan for what to do if it should strike, and have some indoor activities in mind in case bad weather just won't let up. If you'll be camping in cold weather, make sure you have plenty of propane and blankets, and consider these cold weather camping tips.
Most importantly, remember to be flexible and make a conscious effort to have fun no matter what!
Packing Essentials
As mentioned above, you will want to be prepared for the weather that may come your way. In many cases, this means packing and wearing layers (think jackets, sweaters, hats, etc) as well as keeping both shorts and coats on hand. However, this isn't always the case, so know what you're getting into and pack accordingly. You'll also want an umbrella and rain boots if rain is a possibility.
For safety, consider packing a "go bag" full of things like flashlights, a hand-crank weather radio, bottles of water, and a first aid kit, in case you need to make a run for a storm shelter. The aforementioned blankets and propane in case of cold weather are also important.
Planning and Reservations
Yes, traveling outside of peak season does mean you'll have more flexibility, and getting certain reservations will be easier. That said, this doesn't necessarily mean you shouldn't make any reservations at all. If you plan to visit an extremely popular place, you may still need to make reservations months in advance, even when visiting during the slow season. Honestly, even if the place you're visiting isn't all that popular, it's not a bad idea to make reservations you know you want ahead of time.
It's also good to realize that some attractions may not stay open during the slow season, and some smaller businesses may choose to close at the last minute if business is too slow. Additionally, weather can make certain outdoor activities a no-go. For this reason, it is important to have some flexibility in your plans.
As you can see, off-season travel is a great way to go if you wish to travel on a budget, avoid crowds, connect more with the places you visit, and travel with flexibility. Taking an RV just makes it all the better by allowing you to stay and work in comfort no matter where you may roam.
Ready to plan your off-season RV getaway? Why not book a rental RV today? You'll be one step closer to experiencing the magic of off-season travel!