Luxury Camping
August 19th, 2021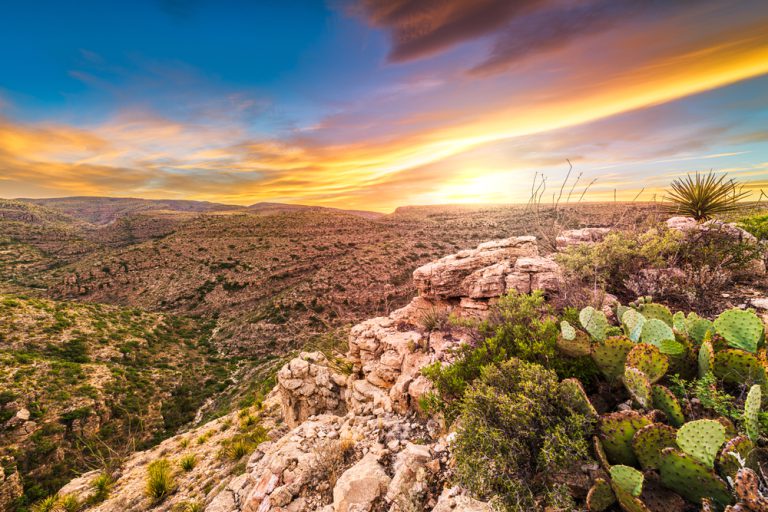 With big cities and small towns such as Albuquerque and Santa Fe, New Mexico makes it easy for you to camp and have fun. You can explore national parks and sites that include Carlsbad Caverns National Park and Chaco Culture National Historical Park. Taking a day trip over to Roswell lets you learn more about aliens and the craft that some claim landed there. Thanks to luxury camping New Mexico parks and resorts, you get access to great amenities such as recreational courts and daily events. The top campgrounds often offer discounts to local attractions too.
Luxury RV Parks in New Mexico
Ruidoso Motorcoach Ranch
You don't need a horse and spurs to stay at Ruidoso Motorcoach Ranch, but you will find plenty of places to ride horses nearby. The ranch offers free Wi-Fi and satellite TV along with a patio and gas grill on your site. As the ranch uses osmosis, all of the water is safe for drinking and bathing without the use of a filter. No matter which of the spacious sites you choose, you have full access to the fitness and nature trails. This RV ranch in the town of Alto puts you close to seven golf courses and the Flying J Ranch where you can grab dinner and see a show.
Hacienda RV Resort
Hacienda RV Resort ranks among the top luxury RV parks in New Mexico. Located in Las Cruces, it has 113 full hookup sites that are suitable for big rigs and all types of RVs. A community clubhouse helps groups relax with a fireplace and gift shop, both of which are close to the large outdoor patio and TV room. You'll find views of the Organ Mountains from all sites, including the fenced dog run. Hacienda RV Resort also has a hot tub near the workout center and provides guests free cable TV and Wi-Fi.
American RV Resort
You can spend a single night at American RV Resort in Albuquerque or get a discount when you book an extended stay. Free cable TV and Wi-Fi are available for all guests, but you'll also find a community clubhouse and a dog park for when you're feeling social. Relax in the heated swimming pool, or take a dip in the hot tub before you check out the horseshoe pits or playground. Also on site are a walking area for dogs of all sizes and a camp store. The store sells all of the comfort items that you need along with souvenirs and camping supplies.
Along the River RV Park
At Along the River RV Park in Capitan, you're just a short drive away from Roswell and El Paso. The park offers discounts for military campers, law enforcement, and other professionals. You can choose a spot that looks over the river or one in another area of the park. All sites are close to the playground and the office. Along the River RV Park also rents cabins for guests and has tent sites available for those who want to stay close to the river.
Angel Fire RV Resort
One of the best luxury RV campgrounds is Angel Fire RV Resort in Angel Fire. The gatehouse limits access and keeps guests safe while the clubhouse offers fun activities and is close to two community fire pits. You can play games at the horseshoe pits and pickleball courts or practice your swing at the putting green. There is a hiking trail that is suitable for guests of all experience levels and a fitness center where you can get a massage. This luxury resort gives you both free DirecTV and Wi-Fi.
Where to Luxury Camp in New Mexico
There are tons of options for luxury camping in New Mexico, including some resorts that are in or close to Ruidoso. The Noisy Water Winery is a great place to unwind and sample new wines from the region. If your trip takes you to Las Cruces, you can visit the New Mexico Farm and Ranch Heritage Museum to learn about the early farming industry or the Dripping Springs Natural Area, which sits on the site of a former resort and has multiple hiking trails. New Mexico also has two national parks that you can stay close to: Carlsbad Caverns National Park and White Sands National Park. You might consider Roswell or Albuquerque when deciding where to find luxury RV camping in New Mexico too.
Luxury RV Camping in New Mexico
Luxury campgrounds in New Mexico offer plenty of ways to have fun, including daily events and activities along with swimming pools and hiking trails. Make sure that you pack sunscreen and bathing suits for your trip. Whether you want to relax near the pool or hike in the mountains, you want to protect yourself from the sun. If you visit a state or national park, make sure that someone knows your plans. Be sure to bring someone along with you as it's easy to step off the trail or lose your surroundings. You should also bring more water than you think you need as the streams and other sources you come across may have bacteria and organisms that are potentially dangerous.
Are you ready to visit the Land of Enchantment and see what it has to offer? Check our blog to find all of the New Mexico luxury camping tips and tricks you need.
Visiting a luxury RV park is a way to go beyond your typical camping trip. These sites have beautiful amenities, some of which include tennis and basketball courts, spas and fitness centers, golf courses, upscale bathrooms, and much more. Expect fun events and comfortable accommodations that make your vacation feel luxurious and special. Rent a beautifully maintained, peer-owned RV from RVshare and enjoy one of these exclusive resorts.