Travel Inspiration
September 21st, 2019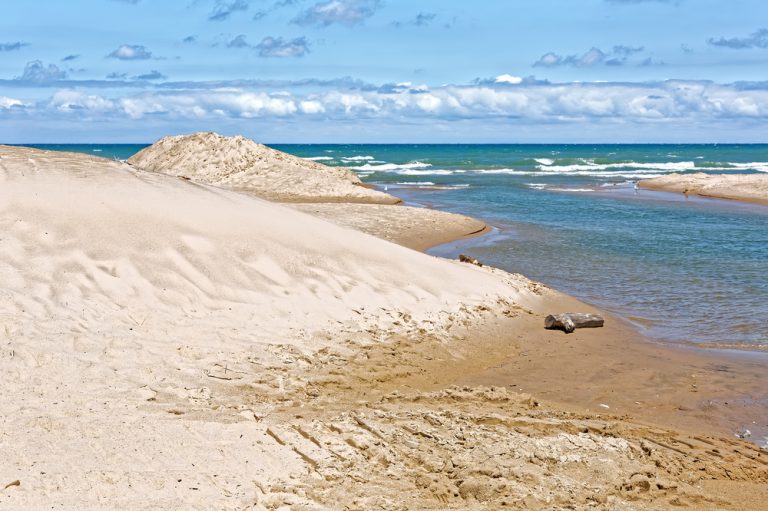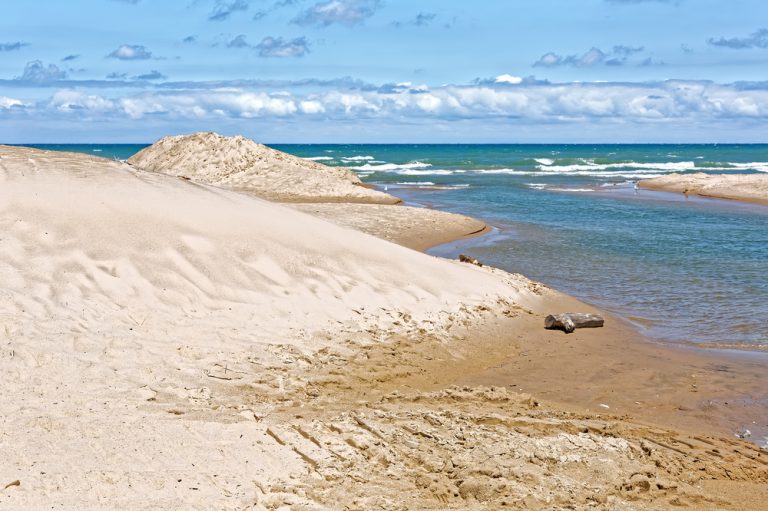 It's not every day that you get to see history in the making. But if you were an American citizen in February of 2019 — or even just a person in the world — you may have witnessed some history without even knowing it. On February 15, 2019, Indiana Dunes National Park was designated the newest national park in America, the 61st in the roster.
Of course, just because this celebrated landscape is a newly-designated national park doesn't mean it wasn't recognized for its beauty and uniqueness before. The Indiana Sand Dunes were set aside as a national lakeshore all the way back in 1966, and has been a common vacation destination and place to connect with nature for far longer than they've carried a nationwide designation.
Of course, branding is everything — and the move to national park status will certainly spur on some fresh tourism. In this post, we're diving into both the history of the Indiana Sand Dunes park and the current travel suggestions, tips, and tricks you need to fully enjoy a visit of your own!
The Transition from Indiana Dunes National Lakeshore to NP Status
Located in the northwestern quadrant of Indiana along the southern shore of Lake Michigan, the Indiana Dunes beach has long been a common destination for Indiana residents, other area midwesterners, and even those from further afield. However, there's little evidence that Native Americans ever formed permanent communities here; rather, archeological records point to a system of seasonal hunting camps.
No matter its long-term history, this stunning stretch of Indiana lakeshore was considered special enough to earn protection from Congress in 1966, which actually followed a longer struggle to conserve the area stretching all the way back to the late 1890s. An article was published by a University of Chicago botanist named Henry Chandler Cowles about the unique flora present at the dunes, which spawned a movement to preserve this unique landscape.
The bill to reclassify the dunes from a National Lakeshore to a full-blown National Park was born in the early aughts, and was sponsored by Representative Pete Visclosky and Senators Todd Young and Mike Braun. Following a bill that was successfully passed by the House of Representatives in 2017 (but fell short in Senate during the 155th Congress), the legislation was finally signed into action in 2019.
Indiana Sand Dunes National Park
History aside, the fact remains that these days, this beautiful landscape is, indeed, a national park, and offers the requisite infrastructure and interpretive facilities to make a visit attractive and easy. For the rest of this post, we'll cover the features of Indiana Dunes that you may want to see and experience when you travel there, as well as what you need to know to successfully find a campsite.
Indiana Dunes: What to See and Do
So, what brings visitors to the Indiana Sand Dunes in droves in the first place?
Well, for one thing, there's the view; it's hard to argue with 15 miles beautiful Great Lakeshore. You can find rare species of birds flying through the sky or foraging in the nearby forests, and enjoy all the requisite water-based activities like kayaking, canoeing, swimming, and more.
But there's more to Indiana Sand Dunes than kicking back and enjoying the waterfront — not that we'd blame you for taking ample advantage of that opportunity! The park is also home to more than 50 miles of hiking trails, and now that it's an actively-managed national park, there's also an exciting calendar of events and activities organized by the park administrators.
Hiking
Indiana Dunes offers more than 50 miles of hiking trails, organized into 14 distinct hiking trail systems which offer trails to meet the needs for every level of adventurer. Whether you're looking for a calming stroll or are more challenging adventure, you're sure to find a walk that matches what you're after.
Along with varying in required fitness level, these hikes all vary based on what, exactly, you want to see. There's plenty of lakeshore to meander, of course, but the trails also wander through wetlands and forests dominated by maple, beech, basswood, and oak trees. A couple of the trails are even paved and ADA-accessible!
Biking and Horseback Riding
Want to get up close and personal with the park but not on your own two feet? If you've got a pair of wheels or a quartet of hooves to carry you, you can also take advantage of the trail systems that way.
Fishing
Properly-licensed Indiana fisherfolk can enjoy the bounty offered by this body of water, reeling in a variety of delectable treats including trout and salmon.
Ranger-Led Events
From guided hikes to educational talks and outings, the National Park Service does put its fees to good use when it comes to events and interpretive services. Check out the rotating calendar of options here.
Indiana Dunes Camping
Dedicated RVers will want to know everything they can about Indiana Dunes National Park camping. After all, accommodations vary to a significant degree between different national parks, some of which offer ample on-site amenities for RVers while others are all but totally inaccessible to motorhomes and travel trailers.
Indiana Sand Dunes is home to an RV-accessible onsite campground called Dunewood Campground, which is open between April 1 and November 1. The campground offers 67 campsites, 54 of which are RV accessible (though not all are generously sized enough to accommodate big rigs). While none of the campsites offer water or electric hookups, potable water is available at several locations in each campground loop, and there's also an RV dump station available.
Fees to camp at Indiana Dunes National Park are $25 per night, and as with all national park locations, spaces fill up early — so be sure to make your reservations as soon as possible. The public can make reservations for the April 1, 2020 – Oct. 31, 2020 camping season beginning on November 15, 2019. Starting on the Nov. 15th date, they can then make reservations up to 6 months in advance. All reservations are made through recreation.gov
If you don't quite make the cutoff, the good news is, there's plenty of other camping near Indiana Dunes — and more campgrounds will probably open as demand increases and visitors stream in. Here are a few of the alternate campgrounds available in the immediate area so far.
Indiana Dunes State Park
If you're looking for another public campground with affordable sites and immediate proximity to the lakeshore, try moving down the street to Indiana Dunes State Park, which offers RV sites including electric hookups with up to 50 amps of service. There are also hiking trails, picnic shelters, and a nature center with interpretive services, giving you the very best of everything the area has to offer.
Of course, state park campsites also have a tendency to fill up pretty fast. Here are a few private options to consider just in case it happens to you:
Woodland Village RV and Mobile Home Park
Offering full-hookup accommodations even for big rigs and long-term stayers, Woodland Village RV and Mobile Home Park is a great alternative if the public campgrounds don't have any availability — and it's open all year long, to boot. Amenities include coin laundry as well as both cable and over-the-air television channels, and rates start at $40 per day for stays under a week or $25 per day for longer-term contracts.
Michigan City Campground
Although it's not directly adjacent to the lakeshore, Michigan City Campground does offer premium full-hookup campsites for RVs of all sizes, as well as plush onsite amenities including a well-stocked campground store, swimming pool, fishing pond, playground, laundry room, and wireless internet. It's only a 13-minute drive from the park gates, and it provides a lovely place to retreat to once you're done with the day's adventures.

No matter whether you get there in an RVshare rental vehicle, a rig of your own, or even in a plain old car, on foot, or by bicycle, enjoy your visit to this brand-new, one-of-a-kind national park! Find our complete guide on visiting this brand new park here. We can't wait to hear all about your explorations.

This post may contain affiliate links.

[similar_ai_related]