RV Owners
Last updated on June 20th, 2023. Originally published on February 19th, 2021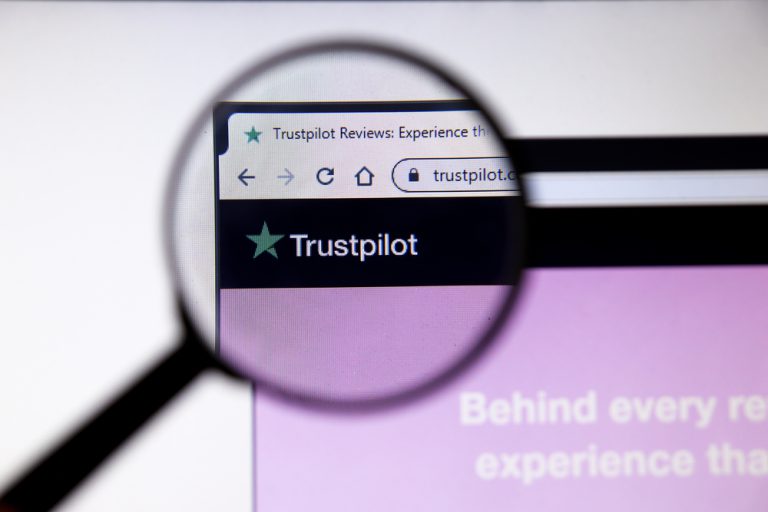 Online reviews matter now more than ever. Before people put their time and money into a good or service, they do their due diligence to make sure it's a company they want to engage with. One of the first things they look into: reviews. Reviews are especially important for online businesses because the potential customer needs to make sure the business is reliable and trustworthy, and what their peers have to say weighs heavily into their decision.
Because of this, it is crucial to interact with customer reviews, both good and bad. Your response matters and can make a customer feel confident in your service even after a less than ideal review. While responding to good reviews is pretty simple, thanking them for the review, hoping they rent with you again, etc., replying to a negative review can be much harder, but is even more important.
On RVshare, owners can make a rebuttal or response to any review, but they cannot be edited once they are submitted and can be viewed by other renters who are viewing your unit. This is why it's important to always remain professional. How you respond to a negative review is just as important as what the review is actually about. Always remember that potential future renters could be seeing this, and keep them in mind as you craft your response.
How to Handle a Negative Customer Review 
A negative review can be hard to swallow. After all, you put a lot of time and effort into making your rental business a success. Whether there was a misunderstanding or something went amiss during a trip that you weren't aware of, here are a few tips for remedying a negative review.
Respond Promptly
You never want to leave a negative review sitting for long. The longer it's there the more opportunities there are for others to see it without your side of the story. Often, a negative review is left as a way to get the owner's attention. By engaging with the reviewer, you have the opportunity to correct a situation and leave everyone much happier with the experience, and just as importantly, make potential new renters feel comfortable booking your RV.
Take a Step Back
It's never easy to see a bad review, but take a moment to reflect before you respond. Is what they are saying valid? Did something go awry that maybe could have been avoided with additional communication? Sometimes all there is to do is apologize and take your learnings into your next rental. Think of the constructive criticism you might receive in any other job – sometimes it's necessary information to help you perform even better.
Be As Transparent As Possible
People can sense honesty, and often that alone will go a long way. Mistakes and miscommunications happen, on both sides. Briefly explain the situation, without getting into any technicalities that shouldn't be made public, and feel free to share how the situation will be remedied if you wish.
Involve RVshare When Necessary
In the event that the renter's review is slanderous, defamatory, exaggerated, or completely untrue, you can reach out to RVshare customer service, and we will assist you with remedying the situation.
Always Take the High Road
It can be hard not to immediately react to a negative review, but you will most likely regret it if you do. When you are able to stay calm, collected, and eloquent in your response, it puts more control back in your court and shows potential renters you take this seriously.
What if a dispute or claim has been filed in regards to the review?
We recommend holding off on responding to the review until the dispute or insurance claim has come to a final settlement decision. It's best for you to have all the information before responding to the negative review so you are able to clarify/further explain the situation around any negativities the renter may have left in their review.
What if that negative review is warranted?
Mistakes happen to the best of us, and the majority of the time if a negative review is left, it's for a valid reason. Perhaps the coach wasn't cleaned to the renter's standards upon their arrival, or they had issues with the unit while taking it out on the road. The quickest and most efficient way to handle warranted negative reviews is to simply apologize to the renter and promise to do better next time. If you want to take any action to rectify the situation, use your discretion.
How do I avoid getting a negative review in the first place?
There are so many things you can do to make a renter's vacation extra special. A welcome package with some campfire supplies, fluffy clean towels, basics for a coffee bar, etc. all go a really long way. But more than anything, it comes down to the basics: great customer service, a sparkling clean rig, and a thorough walk-through before the trip begins to ensure everything goes off without a hitch!
Customer Service
Customer service begins with the booking process. Is your calendar up to date? Do you respond to inquiries in a timely manner? Do you provide clear and well-lit accurate photos of the inside and outside of your camper? Is your RV up-to-date on any regular maintenance? What the renter sees is what they should get, and they should see a clean and hopefully well-stocked RV that is ready to hit the road. Once the renter is on the road, it helps for you to be accessible. Of course, you shouldn't be fielding ten calls a day, but if you are there to help the renter out with any bumps along the road, it will go a long way to ensuring they have a positive experience. Positive experiences lead to positive reviews. All of this will set you up for success with any rental.
There is No Such Thing as Being TOO Thorough
When you are initially working with the renter on the details of their trip, it helps to be as thorough and helpful as possible. Many renters are operating an RV for the very first time and have no idea what they are doing. You probably remember what it was like getting ready to dip your toe into the RV lifestyle, exciting and terrifying! To put it simply, the more detailed of a walk-through you give, showing the renter how to use slide-outs, awnings, water, how to operate hookups, etc., the less likely there is that something will go wrong. It's also great to provide them an operation manual, or a guide specific to your RV, for when they are out on the road.
The best defense is a good offense. Doing everything you can to set a renter up for success with a happy, safe trip is the ideal way to avoid negative reviews in the first place. But if they do happen, always take the high road and respond professionally and honestly, and take ownership for mistakes. Remember to involve RVshare if the review is inappropriate in any way — we're here to help!