How Tos & Tips
Last updated on November 10th, 2022. Originally published on October 4th, 2022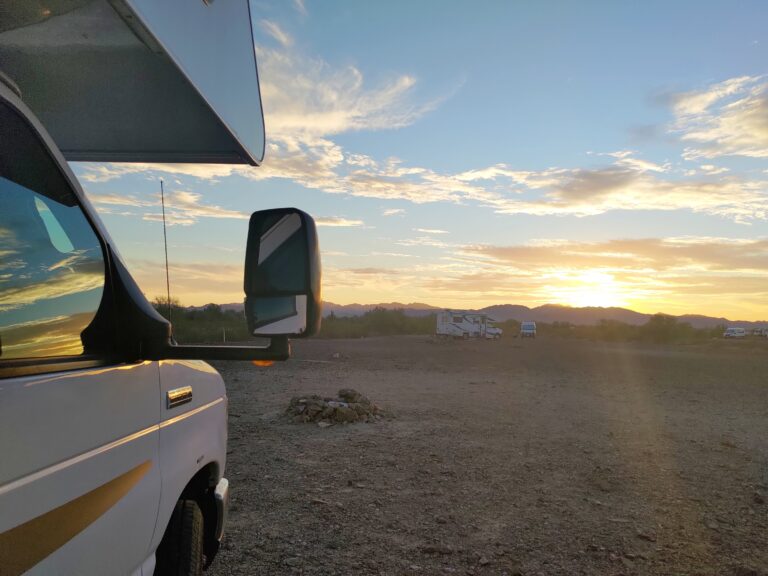 There you are, you found a perfect camping site! You researched online and found a gorgeous boondocking site on BLM Land. Your camper is prepped and you have everything you need to have a great time. As you scope out the perfect place to park, you notice other campers nearby. You wonder, how do I introduce myself to my camping neighbors? How can I keep my camping area in tip-top shape?
In this article, I wanted to share some of the ways I learned how to be a good boondocking neighbor.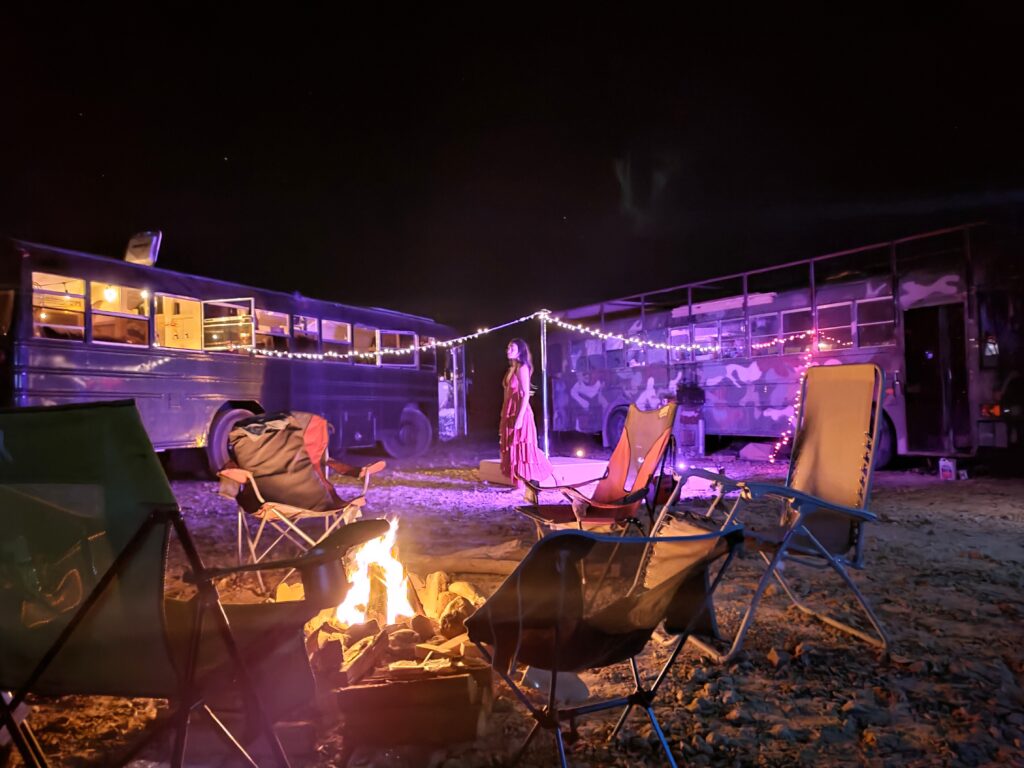 Parking Your Camper
When you are boondocking, specifically primitive camping, there aren't any established campsites, it can be intimidating at first knowing where you should set up camp. Most people tend to cluster together with other campers. While this is okay, make sure to give space and privacy to your neighbors.
It doesn't feel good when you are camping on top of other campers and have no privacy. If the spot you're in has plenty of space, give some breathing room. Give your neighbors and yourself a yard of your own. If camping with a group, I give some space and try to camp in a circle so we all have our backyard.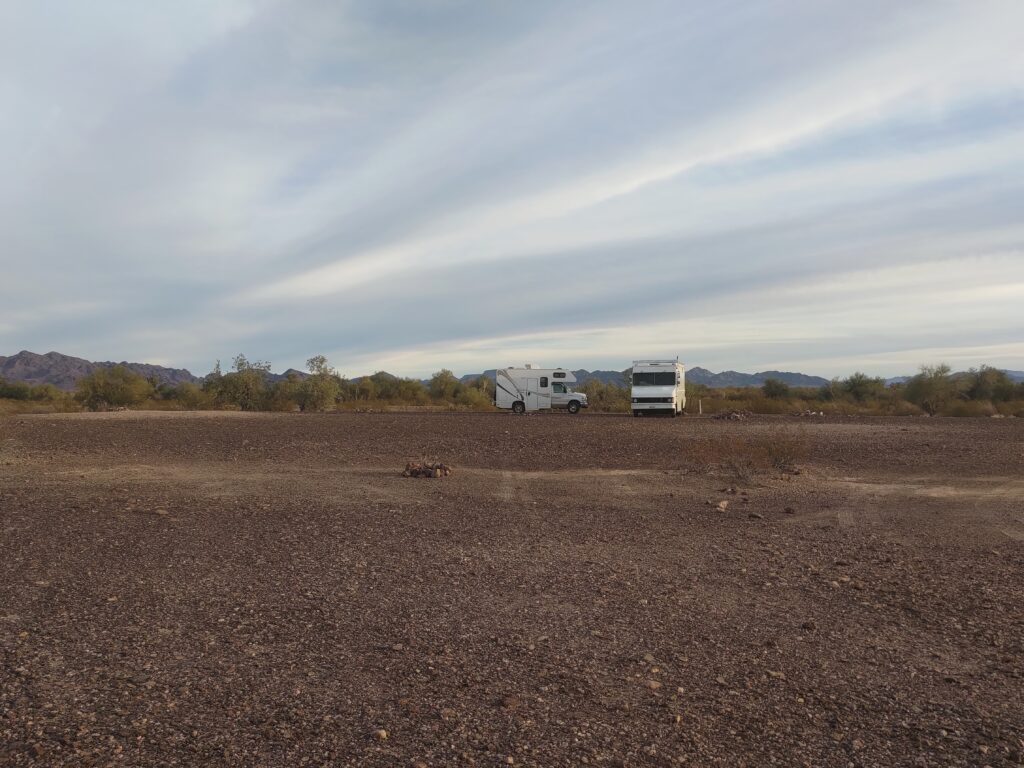 Disposing of Waste
A key element to being a good boondocking neighbor is waste management. Keeping your campsite clean is to practice "Leave No Trace", which means, what you bring to your campsite, you pack with you, leaving nothing behind. As if you were never there at all.
Campfire Etiquette
Let's say you have a campfire. Should you burn your trash, like paper plates and biodegradable products in the firepit? The answer is No, you should never dispose of any trash in your campfire! While it might seem harmless at the time, your trash in any given campfire could have long-lasting effects. According to Michigan Department of Land Authority almost 40% of trash and debris cause forest fires. While your paper plate might seem harmless, you are adding toxic manmade chemicals into the environment and ruining the soil.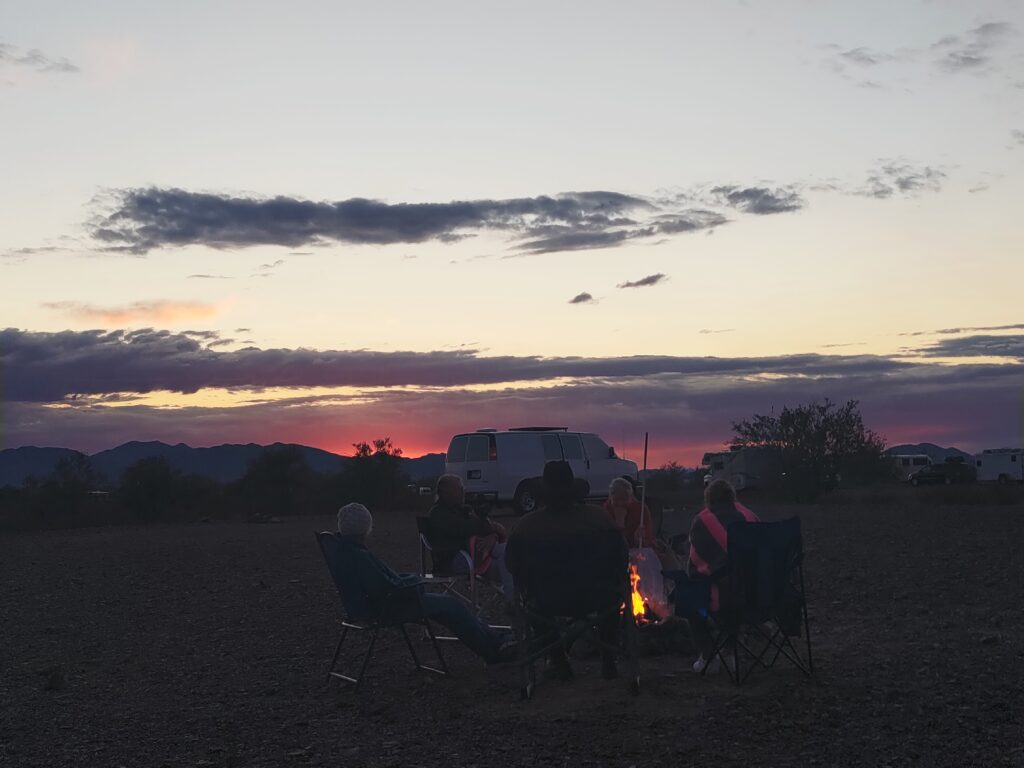 To help prevent beloved free BLM spots and campgrounds from closing down, we must all be responsible for our waste. Make sure to discuss with your camping members how you will properly dispose of your waste products. It's wise to pack the proper waste disposal inside your camper and pack in what you take out.
Human Waste Disposal
What about Human Waste? The best method for human waste is to pack it out along with your garbage. Keep your black and grey tank closed while camping and wait to dump your tanks at a proper RV waste station.
Think about investing in a compost toilet or using wag bags (human waste bags) while camping. This can help extend your camping trip and can be disposed of in the trash when you get to one.
If you must go outside in nature to use the bathroom, it's best to practice the Cathole Method. According to the US Forest Service: The Cathole Method is to dig a cathole 6-8 inches deep and be 200 feet away from running water, nature trails, campgrounds, and drainages.
It's best to look for a place that is dry and has higher elevation if possible. The further away you are from any natural resources and campgrounds, the better! If you are using toilet paper/feminine products, it's best to dispose of it along with your other garbage. Leaving your toilet paper/feminine products in campgrounds can take months to decompose and can attract animals.
Bring a plastic bag/ doggy bag with you to place your toilet paper/feminine products while using the bathroom. When going no.1 make sure to not go on top of a plant, the salt from your urine can attract animals.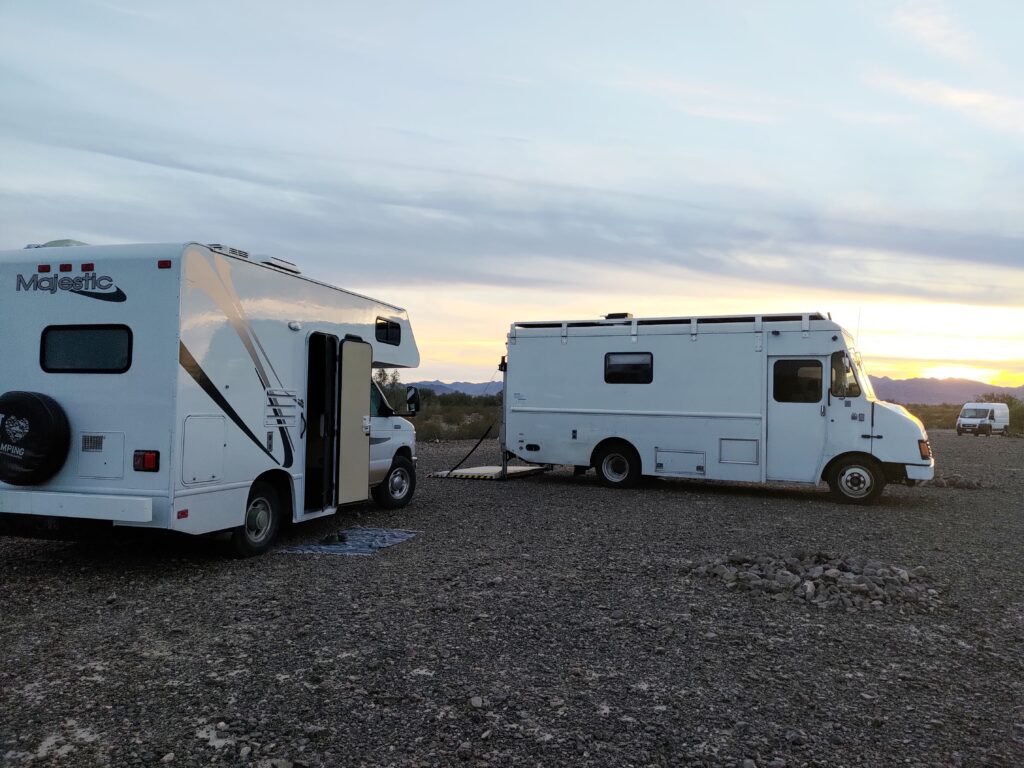 Meeting Your Neighbors
It's inevitable while you are camping, you'll have neighbors close to you. And if this is your first time boondocking, you might be excited to meet people that are also in the lifestyle. But the question is, when's the right time to meet them?

The rule of thumb I follow is the "Open Door Method". When I see my neighbors outside relaxing (not busy setting up) and their RV door is open, or they are going for a walk, this is the opportune time to say hello.

While that chance might not always be available, it's best to respect your neighbors' privacy and use your judgment. Give them space and be respectful of their campsite. If the camper door is closed, it's best not to knock unless you already met them, or if you need help/ emergency. Hopefully, an emergency doesn't happen while you're camping.

Learning to feel other people's energy, is important. Use your best judgment and don't force interactions. People are camping in nature for different reasons. If they seem friendly and interested in getting to know you, take that time to build a relationship. But if they seem stand-offish and not talkative or the vibe seems off, be polite but also respect their time.

These are some key elements I've learned while boondocking with neighbors. If you have any other suggestions, I'd love to hear them!

Till next time,

Vanna Mae

This post contains affiliate links. RVshare may receive compensation if you make a purchase after clicking on a product link.

[similar_ai_related]