Travel Inspiration
April 12th, 2023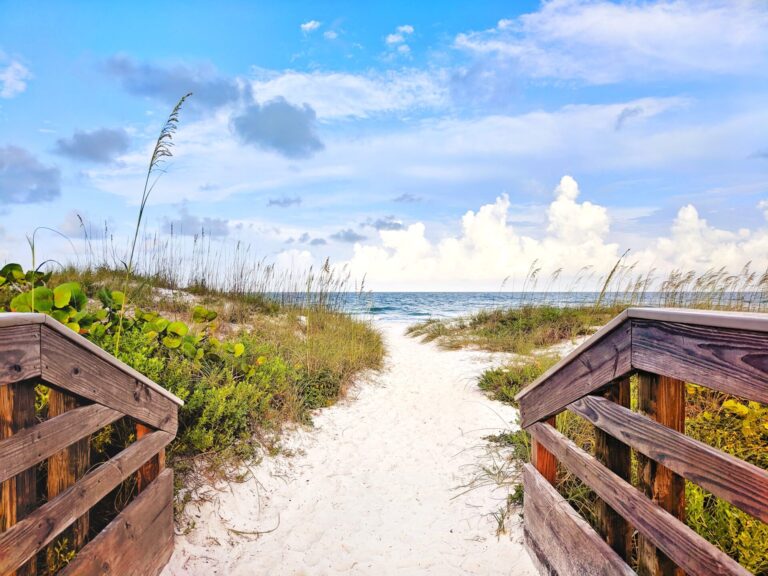 Orlando is a pretty fabulous place to live. After all, who wouldn't love living right by Disney World? That said, there are times when all you want to do is escape the city and take advantage of the many things to do around Orlando. This is where weekend RV trips near Orlando come into play.
As mentioned above, there are tons of amazing things to do near Orlando. The question is, which ones are worthy of your weekend getaway, and which ones should be Orlando day trips? In this article we will discuss the spots we think deserve most to be weekend RV trips near Orlando. Choose from this list and you really can't go wrong.
St. Augustine, FL
Distance from Orlando: 2 hours
First on our list, St. Augustine is a beautiful city with tons of wonderful things to see and do. As the oldest continuously occupied European settlement, this is the ideal destination for history buffs, but honestly, absolutely anyone would have a good time exploring the place.
The number one thing to do while visiting St. Augustine is visiting the Castillo de San Marcos. This incredible fort was built by the Spanish over 450 years ago, and it has countless stories to tell. You will want to wander all of the rooms, chat with the interpreters, and be sure to see a cannon firing during your visit.
Other things to do in St. Augustine include visiting the Pirate and Treasure Museum, stepping back in time at the Colonial Quarter living history museum, and of course, checking out Ponce de Leon's Fountain of Youth. You will also want to be sure to leave time to wander the historic part of town and stop in at some of the local shops and eateries.
Where to Stay
Our favorite place to stay when visiting St. Augustine for one of our weekend trips near Orlando is Anastasia State Park. This park is home to some seriously beautiful beaches. It can accommodate RVs up to 38 feet in length, and each of the 139 sites has electricity and water for guest use. There is also a dump station available on site.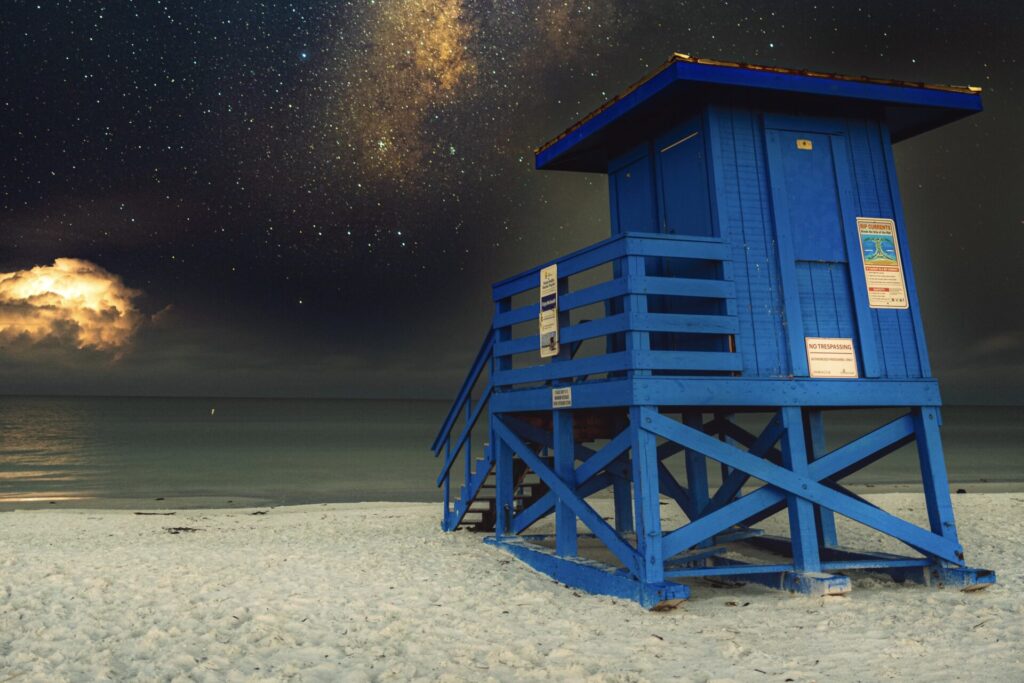 Sarasota, FL
Distance from Orlando: 2.5 hours
Sarasota is another beautiful city that is well worth visiting, and seeing as it's only about two and a half hours from Orlando, we don't see any reason why you wouldn't add it to your list of places to visit. Not only is the city absolutely charming, it is also home to a whole lot of great things to do.
One of the best things to do while visiting Sarasota is visit The Ringling. This is an awesome campus that includes two different circus museum buildings, an incredible playground set near a beautiful banyan tree, lovely gardens, a theater, an art museum containing John Ringling's private art collection, and of course, the Ringling mansion.
Of course, The Ringling is far from the only cool thing to see in the area. There is also the Mote Aquarium, the Marie Selby Botanical Gardens, and an incredible circus-themed playground at Payne Park. The nearby Siesta Key Beach is another must-see and is often voted as one of the best beaches in the country.
Where to Stay
Obviously, you will need a place to park your rig while visiting the city. For this we recommend Myakka River State Park. This beautiful state park is home to three campgrounds and 90 campsites. All sites have electric and water, and some even have sewer hookups. There are restrooms with showers and a dump station available.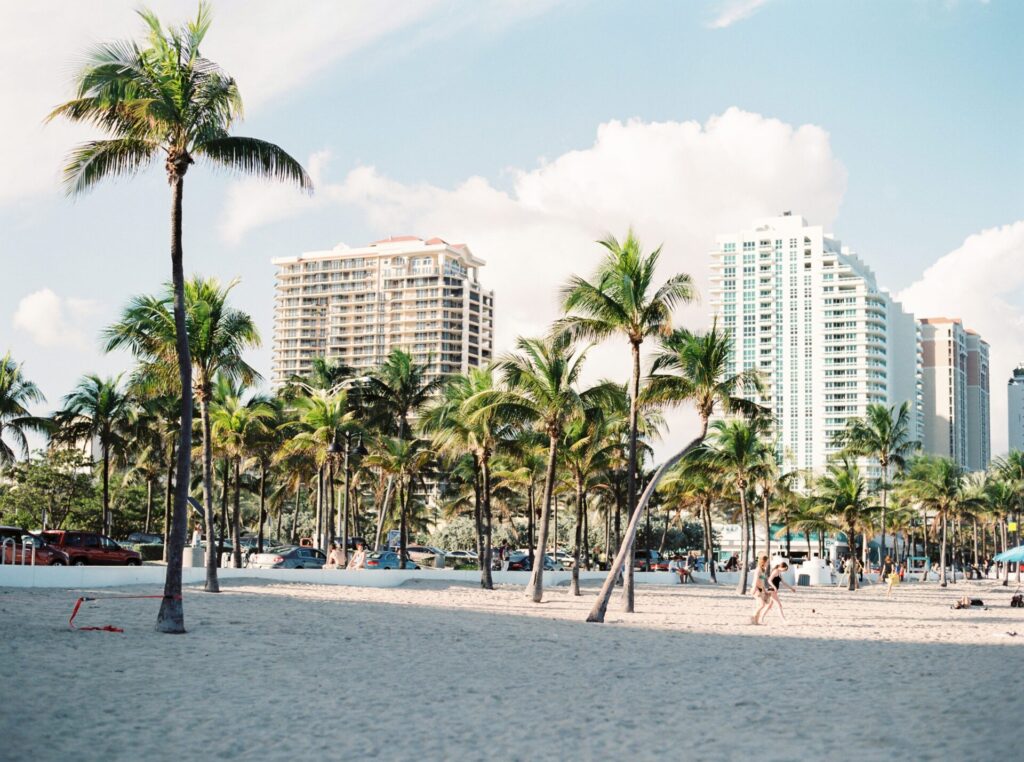 Miami, FL
Distance from Orlando: 4 hours
Miami is the place to go if you're looking for an escape into a big oceanside city. A visit to Miami is the perfect opportunity to relax on one of the area's many beaches, but it also offers all the perks of a big city vacation.
One excellent thing to do while visiting Miami is to visit the Frost Science Center. This is an amazing hands-on science museum with tons of memorable exhibits, along with an awesome open-air central area where you can enjoy the beautiful weather this place almost always has.
The Vizcaya Museum and Gardens is another great spot to check out, and the Wynwood Walls are a fun and colorful addition to the city. We also really love the Perez Art Museum as well as the Fairchild Tropical Botanic Garden.
Where to Stay
There are several RV parks near Miami. One of our favorites is the Miami Everglades RV Resort. This is a full-service RV park with many full-hookup sites, clean bathhouses, laundry facilities, a beautiful pool, and a fun playground for the kids. It's an excellent home base when exploring the Miami area.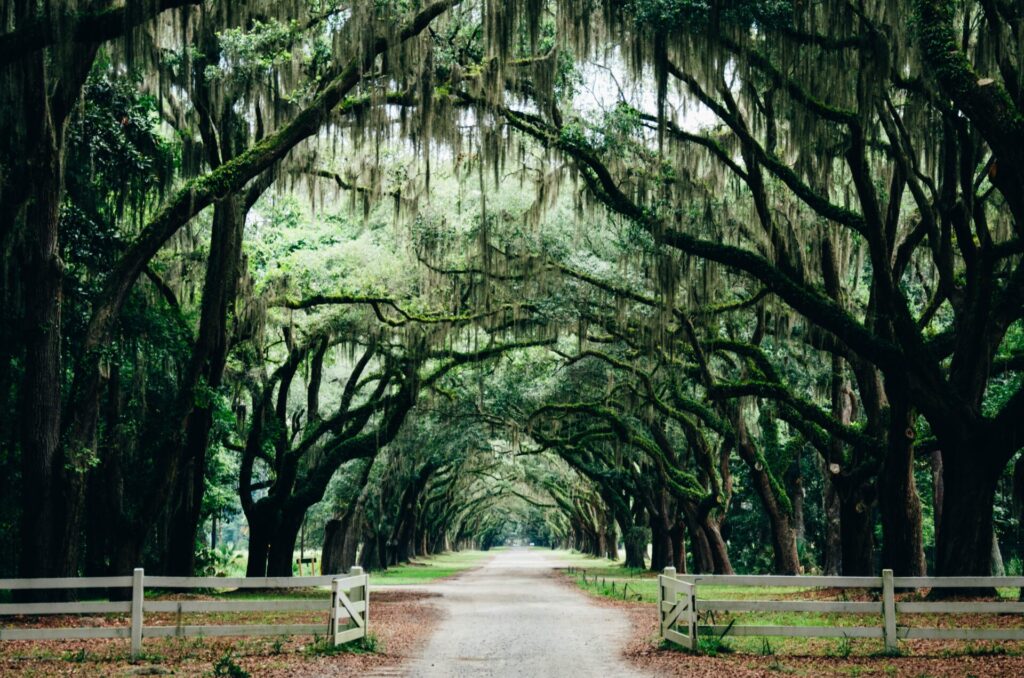 Savannah, GA
Distance from Orlando: 4 hours
Want to escape Florida for the weekend? Why not head up to Savannah, Georgia? This is an absolutely gorgeous historic city that is chock-full of southern charm, American history, and delicious food.
Honestly, one of our favorite things to do in Savannah is just walk the historic part of town. There are tons of lovely antebellum houses to admire, and the local boutiques and eateries are tons of fun to check out (try Leopold's Ice Cream for a fantastic treat). You will definitely want to spend some time in Forsyth Park, and if you can, be sure to hop on a horse-drawn carriage as well!
Other great things to do in Savannah include the American Prohibition Museum, Wormsloe Historic Site, and the Telfair Museums.
Where to Stay
When visiting Savannah, we highly recommend staying at Skidaway Island State Park. This is a lovely state park with plenty of tall trees and Spanish moss. The campground includes 87 campsites with water and electricity. Some of these sites include sewer as well, and a dump station is available for all campers.
Everglades National Park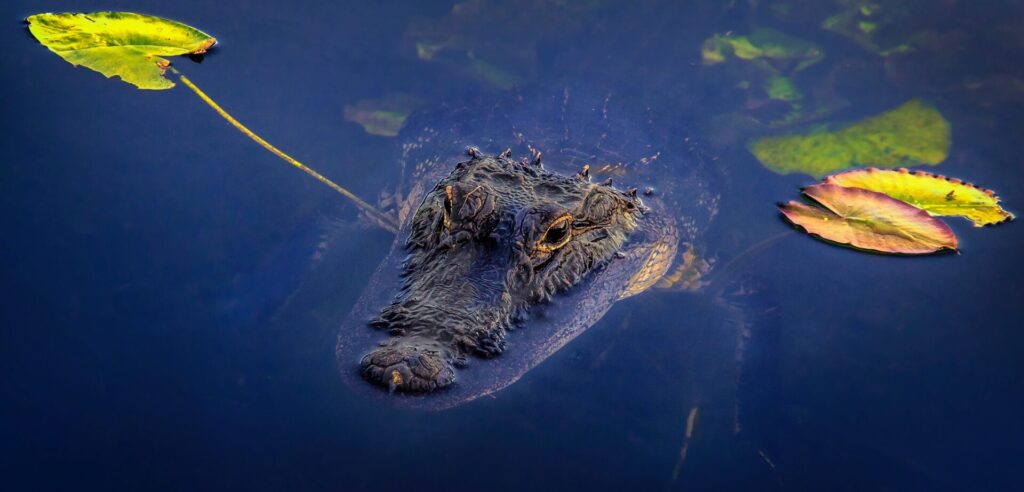 Distance from Orlando: 4 hours
In our opinion, Everglades National Park is a Florida must-see. This gorgeous place is a 1.5 million-acre wetlands preserve and is home to all kinds of local wildlife—including, of course, alligators and lots and lots of interesting birds.
During your time in Everglades, we highly recommend walking the Anhinga Trail. This trail takes you through a portion of the wetlands that is often populated by dozens of alligators. You will also see tons of amazing birds along this trail, making it a lot of fun to explore. For an extra thrill, consider taking the ranger-led night walk along this trail to see gators in action. (We do recommend bringing bug repellent for the night walk, however. Trust us.)
Other things to do in Everglades include visiting the Ernest F. Coe Visitor Center to learn more about the park, taking an airboat ride, and riding the Shark Valley Road tram.
Where to Stay
We always recommend staying in the national parks you visit whenever possible. In Everglades National Park, there are two drive-in campgrounds: Flamingo Campground and Long Pine Key Campground. Both have RV sites, but neither one has any hookups at the sites. You will find potable water and a dump station in each campground and they are both in great locations, so either one would be a good pick. 
Weeki Wachee Springs State Park
Distance from Orlando: 2 hours
How about a weekend trip to see some mermaids? Weeki Wachee Springs State Park allows you to escape reality and join the world of the merfolk while enjoying Florida's natural beauty as well as some water park fun.
The main attraction at Weeki Wachee Springs State Park is, obviously, the mermaids. There are three shows a day, and generally speaking, more than one type of show is performed on a given day, meaning you can see the mermaids twice without seeing the exact same show.
Another great thing to do in Weeki Wachee? Visit Buccaneer Bay, the water park area. This section of the park features water slides and plenty of splashing fun, but is only open seasonally, so be sure you check before you go.
Other things to do in the park include ranger programs, boat rides, a playground, and more.
Where to Stay
Unfortunately, you cannot camp at Weeki Wachee Springs State Park. The good news? There are options nearby. One of our top picks is Big Oaks RV Resort. This is a lovely RV park with full-hookup sites, a swimming pool, a laundry room, trash pickup, and more. It is also only about 24 minutes from Weeki Wachee Springs State Park.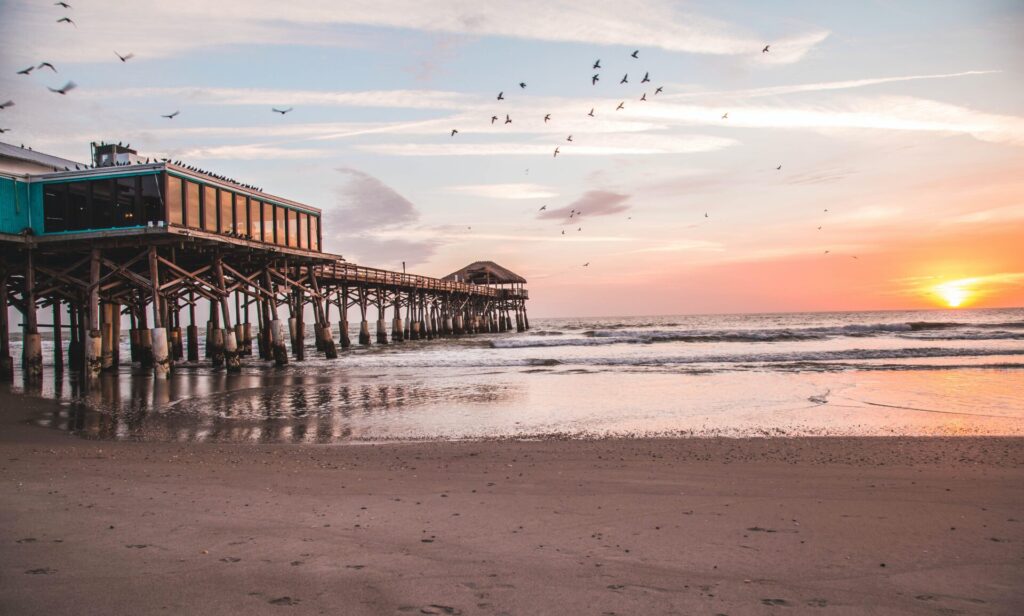 Cocoa Beach
Distance from Orlando: 1.5 hours
Want to do some surfing over the weekend? Cocoa Beach is your place. This is an amazing beach for surfing, sand play, sunbathing, or just taking a dip. It's yet another ideal Florida seaside escape and should definitely be on your list of places to visit.
Besides surfing, the waters at Cocoa Beach also hold another secret: bioluminescence. During the summer months, these waters are home to bioluminescent plankton (and sometimes jellies) that light up when touched. Because of these little critters, going paddling at night creates an amazing light show that you are sure to remember for years to come.
You'll also want to make sure to visit the Florida Key Lime Pie Company while you're in town, and if you have an extra day, a day trip to Kennedy Space Center is well worthwhile.
Where to Stay
Jetty Park Campground is an excellent place to park the rig while you explore the area. This awesome park is located right on the water and is the perfect place for watching cruise boats come and go, as well as rocket launches. The campsites are plentiful and there are both full-hookup and partial-hookup options available.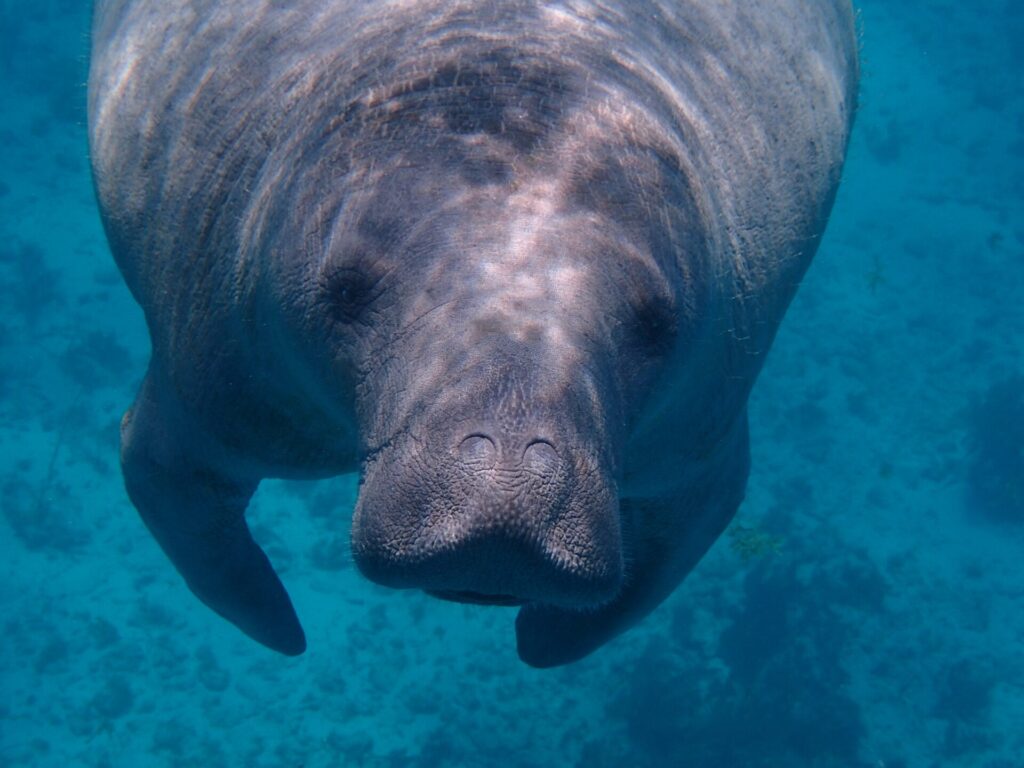 Crystal River
Distance from Orlando: 2.5 hours
Last but not least, we must mention Crystal River. This is an absolutely magical place to visit—not just because it's a beautiful example of the beauty of natural Florida, but also because it provides an opportunity to do something amazing: swimming with manatees.
That's right, people are allowed to hop in and take a dip with some of the most incredible gentle giants of the deep in Crystal River. This is possible during the winter months when the manatees enjoy the warm waters of the river. You can take a paid tour to do this, but it's also totally possible to head out in your own kayak and find the manatees. Just keep in mind that while the manatees can touch you, you are not allowed to touch them.
There are hiking trails and plenty of other kayaking opportunities in the Crystal River area, but honestly, swimming with manatees is reason enough to head to this spot.
Where to Stay
RV camping is definitely the way to go when visiting Crystal River. Our favorite place to stay is Crystal Isles RV Resort. This lovely little park offers amenities such as full hookups, a dog park, a playground, a pool and hot tub, and some of the best campground showers we've ever seen. It's super close to the river and the manatees and is a great home base.
More Things to Do Outside Orlando
These are without a doubt some of the best things to do outside Orlando. That said, they are far from the only options. There are also a huge number of amazing state parks that can be explored, and the many beaches along both sides of the state absolutely deserve to be visited as well. Yes, the options for weekend RV trips near Orlando are endless.
Of course, if you're going to take an RV trip, you really need to have an RV. The good news? We have tons of amazing Orlando rental RVs available for you to choose from! Which one will you book for your first RV adventure to see some of the many things to do around Orlando?