Travel Inspiration
April 19th, 2023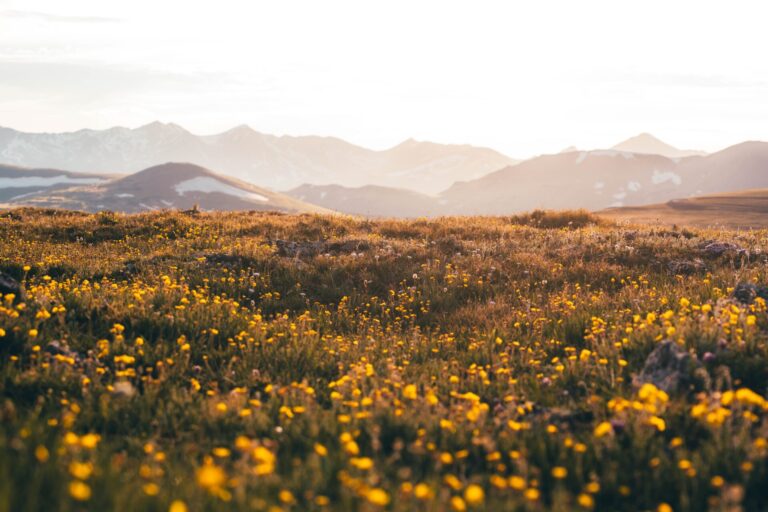 It's no secret that Denver is a wonderful place. In fact, many claim that it is their favorite city in the world. Still, even if your hometown is amazing, sometimes you just need to escape the city for a fun weekend away. This is where weekend RV trips near Denver can come into play.
There are actually a huge number of amazing things to do around Denver, so you should have no trouble at all finding a place for a weekend getaway. In fact, you might have the most trouble deciding which place to go first, as well as which places are weekend trip material versus being a simple Denver day trip.
Not to worry, we're here to help you get it all sorted so you can hit the road as soon as possible. Below are our top 9 weekend RV trips near Denver. Pick from these and you'll have a wonderful time!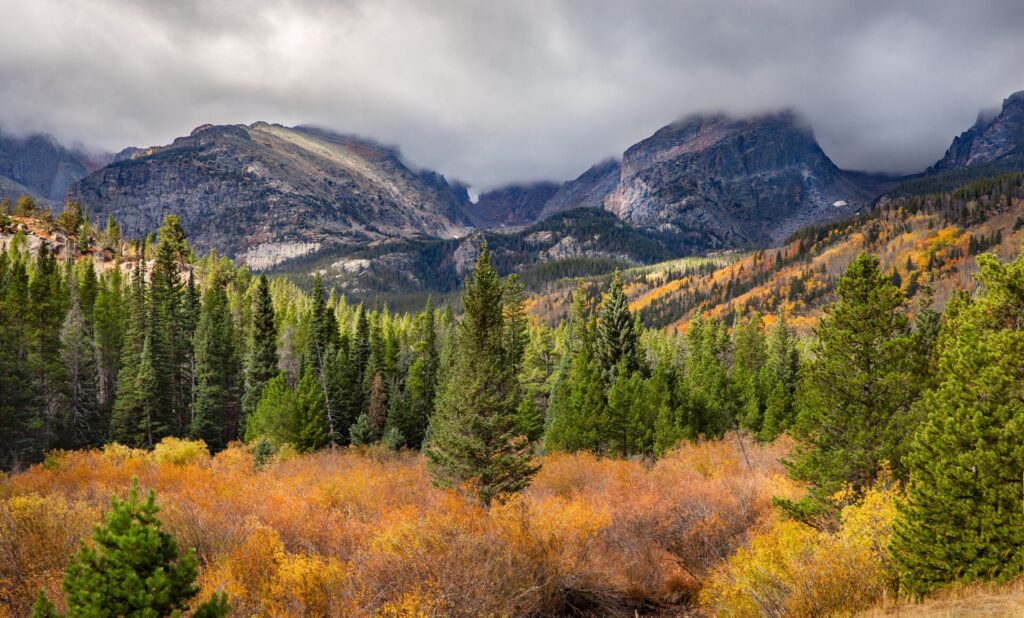 Rocky Mountain National Park
Distance from Denver: 1.5 hours
First on our list is Rocky Mountain National Park. Honestly, part of the appeal of Denver is that it's so near this amazing mountain range and national park, so it only makes sense that we'd put it at the top of the list of weekend getaway ideas.
Normally we'd recommend staying in the park itself, but in this case, we recommend staying in the adorable Estes Park during your visit to the area in order to take advantage of all the fun shopping and dining opportunities the town has to offer. We also highly recommend checking out the gorgeous views from the Estes Park Aerial Tramway.
As far as the park itself goes, you are definitely going to want to drive the Trail Ridge Road to take in the amazing sights. You'll also want to go on a hike (we recommend Alpine Ridge Trail, Gem Lake Trail, and Nymph, Dream, and Emerald Lakes Hike), check out Bear Lake, and see Alberta Falls.
Where to Stay
Paradise on the River is a lovely little RV park located in Estes Park. This campground features full-hookup sites, cable TV, free Wi-Fi, and clean restrooms with showers. The location couldn't be any better and the staff are some of the best out there, making sure everyone feels welcome and at home.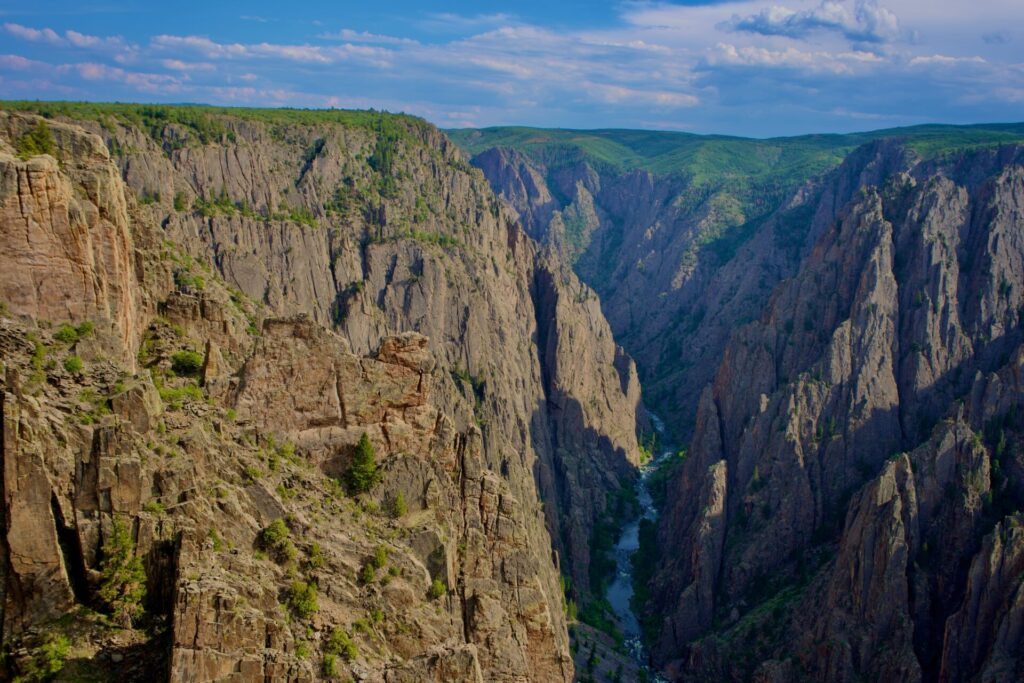 Black Canyon of the Gunnison National Park
Distance from Denver: 5 hours
Another fantastic Colorado National Park that isn't too far from Denver, Black Canyon of the Gunnison is definitely worth your weekend. Beautiful views, incredible hikes, and an incredible night sky all come together to create a seriously awesome spot.
We love that this park has so many short hikes that are perfect for beginners and even kids. Warner Point trail and Oak Flat Trail are two great options, and Tim Rock Nature Trail is another good pick. We also recommend hiking at least one inner canyon trail such as the Gunnison Route. Just know you will need a permit to do so.
Other things to do in the park include looking at the aforementioned amazing night sky, driving the South Rim Road, and looking at local wildlife.
Where to Stay
Okay, in this case, we do have to recommend staying in the national park. South Rim Campground is one of the NPS campgrounds and is a great pick for RVers. While the sites do not include hookups, there is drinking water available. The best part? The camping rate is incredibly low, meaning you can stay longer for less.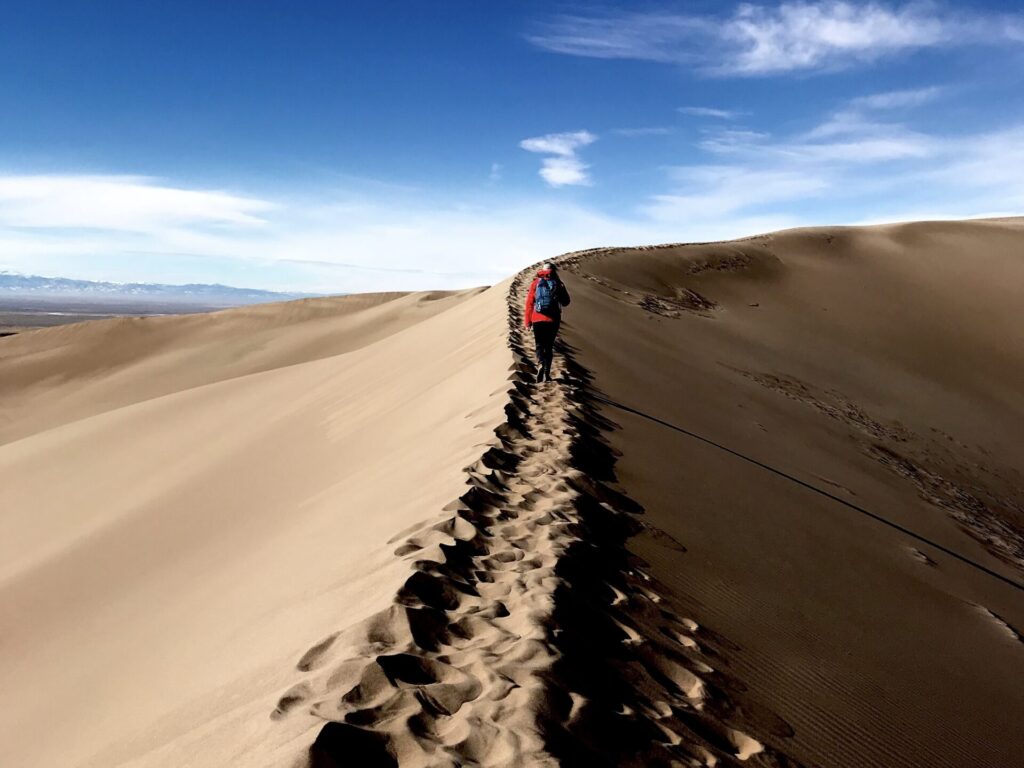 Great Sand Dunes National Park
Distance from Denver: 4 hours
Believe it or not, Denver is close to yet another national park: Great Sand Dunes National Park. This is an amazing place that is so different from the surrounding landscape, and it's stunning. In fact, we think this park is worth visiting just to see the views.
Of course, taking in the view is just one of the awesome things to do in Great Sand Dunes National Park. Another popular thing to do is sled the sand dunes, which is fun for all ages. Some brave souls even give sand boarding a try for a fun challenge.
This is also a good park for night sky viewing, and Medano Creek is a great place for water play in the summer months. We also highly recommend attending a ranger program if at all possible.
Where to Stay
Unfortunately, there are no campgrounds in Great Sand Dunes National Park. As far as camping outside the park goes, we have to suggest the Great Sand Dunes Oasis. This is a lovely RV park that offers beautiful views, full hookups, and a whole lot more. This is certainly a good place to call home for a bit.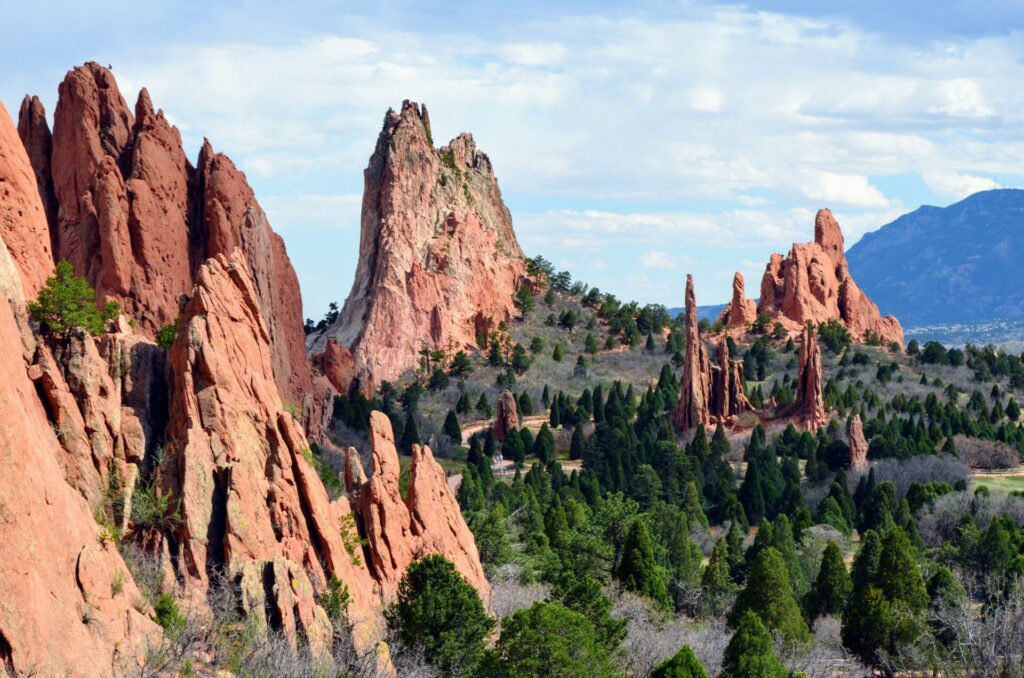 Colorado Springs, CO
Distance from Denver: 1 hour
Colorado Springs is an awesome little city and a great place to spend a weekend. Since it's just an hour away from Denver, you won't have to spend half of your trip driving, and the many things to see and do nearby mean you definitely won't be bored during your visit.
The top thing to do while in Colorado Springs is visit the beautiful Garden of the Gods National Natural Landmark park. This is an absolutely awe-inspiring place with incredible rock formations, gorgeous coloring, and some of the best sunsets in the country.
Other places to go while in Colorado Springs? We recommend the Cheyenne Mountain Zoo for families with kids, the Broadmoor Seven Falls for hikers, and Colorado Springs Pioneers Museums for history buffs.
Where to Stay
Wondering where to stay when in Colorado Springs? Why not head a little bit out of town and stay at Cheyenne Mountain State Park Campground? It has gorgeous views, full hookups, clean bathrooms and showers, a playground, and pretty much anything else you could want.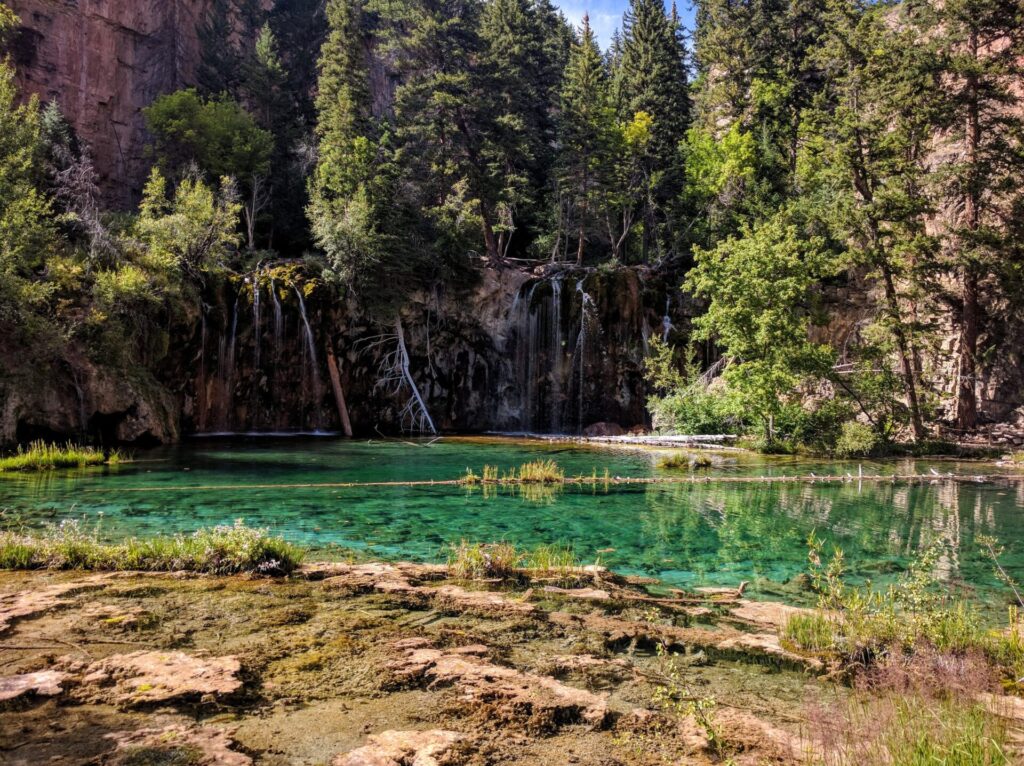 Glenwood Springs, CO
Distance from Denver: 2.5 hours
Another fantastic Colorado city that you will absolutely want to see, Glenwood Springs is the place to go for a relaxing weekend away. That's because this town is home to the best hot springs in the state, meaning soaking in warm water is a must-do while there.
A visit to Iron Mountain Hot Springs is a must while in town, and a dip in the Glenwood Hot Springs pool should also be on your to-do list.
Honestly we could spend the whole weekend in the hot springs, but there are other things to do if you want more options. We love Glenwood Caverns Adventure Park, and hikes such as Doc Holiday's Grave Trail and Hanging Lake Trail are super fun. Glenwood Vaudeville Revue is a great way to spend an evening and the Frontier History Museum is a fun way to learn some history.
Where to Stay
Our favorite place to park an RV while visiting Glenwood Springs is The Hideout at Glenwood Springs. This is a wonderful RV park with electric hookups at each site. There is a laundry room onsite and the bathrooms are clean with nice showers. All in all, we rather enjoy this little park and we think you will too.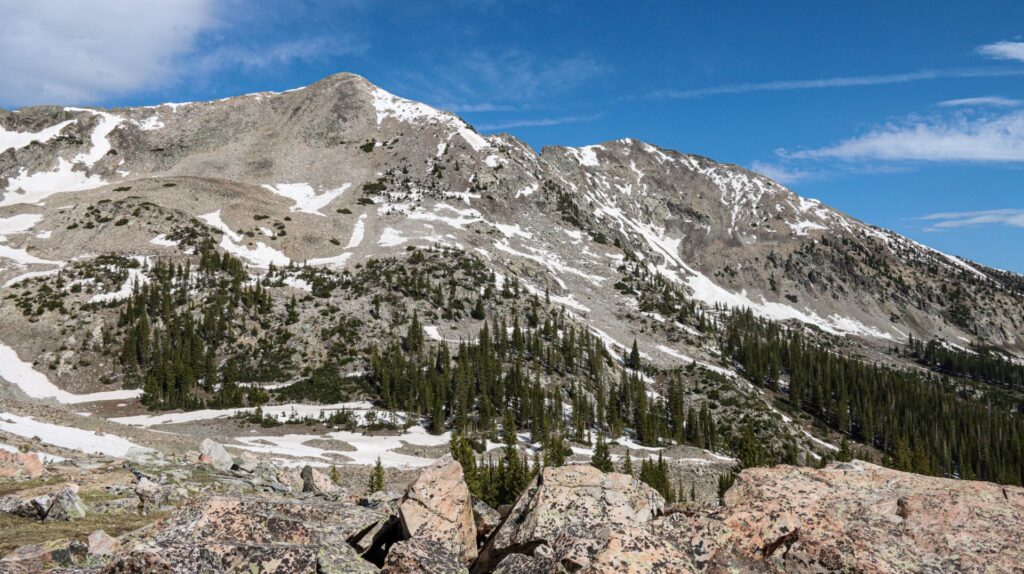 Breckenridge, CO
Distance from Denver: 1.5 hours
Most people are aware that Colorado and skiing go hand-in-hand. Therefore, it only makes sense that we include a ski town on this list. Our pick? It was tough to narrow it down, but we chose Breckenridge.
We love that this particular town is affordable with a laid-back vibe, but still provides a variety of skiing opportunities for all levels and ages. We feel like this town is a good pick for families, friend groups, couples, and even solo skiers.
More things to do in Breckenridge include visiting High Line Railroad Park, taking the kids to Mountain Top Explorium, hiking nearby trails, and exploring the many shopping and dining opportunities in the town.
Where to Stay
The best place to stay when RVing in Breckenridge is Tiger Run RV Resort. This campground puts you right by everything the town has to offer and gives you access to all the amenities you need to camp comfortably. There are full-hookup sites available, and amenities include things like sports courts, an indoor swimming pool, and a playground for kids. The price is high, but we think it's worth the cost.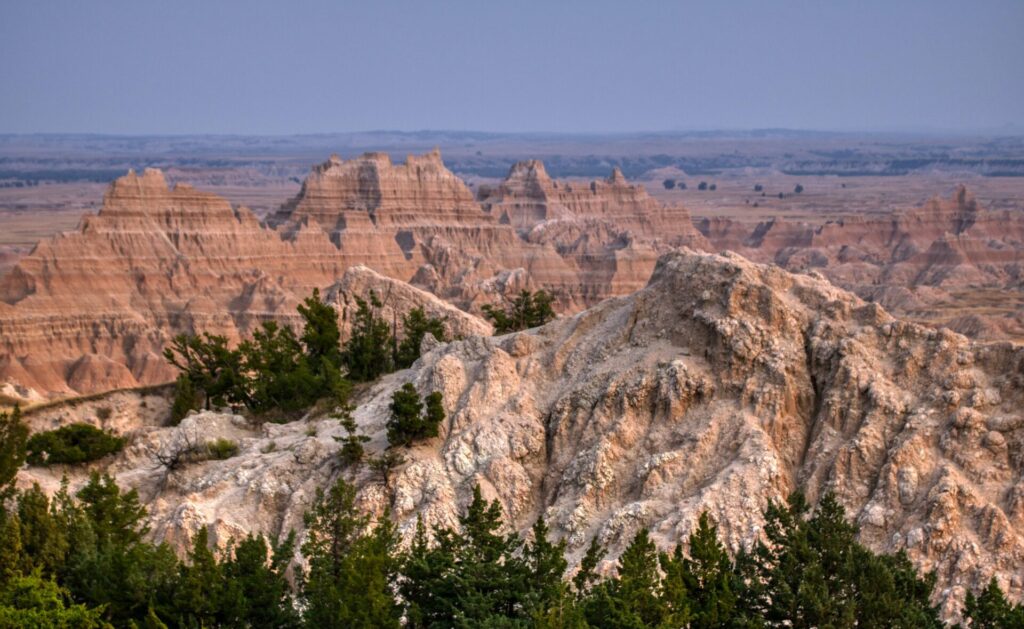 Badlands National Park
Distance from Denver: 6 hours
Want to use one of your weekend RV trips near Denver to escape the state of Colorado entirely? We have just the place: Badlands National Park is just six hours north up in South Dakota and is an absolutely fantastic place to spend a few days in the great outdoors. 
To be perfectly honest, we'd be happy just to drive around this park and take in the hauntingly beautiful views of the badlands. That said, we do recommend taking at least one hike while you're there. The Notch Trail is particularly fun and a great way to spend a morning (or afternoon if the weather is cool enough).
Want even more to do while in the area? Why not drive to Wall Drug to check out the many oddities on display there, enjoy a meal or snack, and pick up a souvenir or two?
Where to Stay
Nomad View Dispersed Camping is not only our favorite place to stay when visiting Badlands National Park, it's also one of our favorite boondocking spots in the country. No, there aren't any amenities included, but the view is incredible and the $0 price tag makes for a super affordable trip.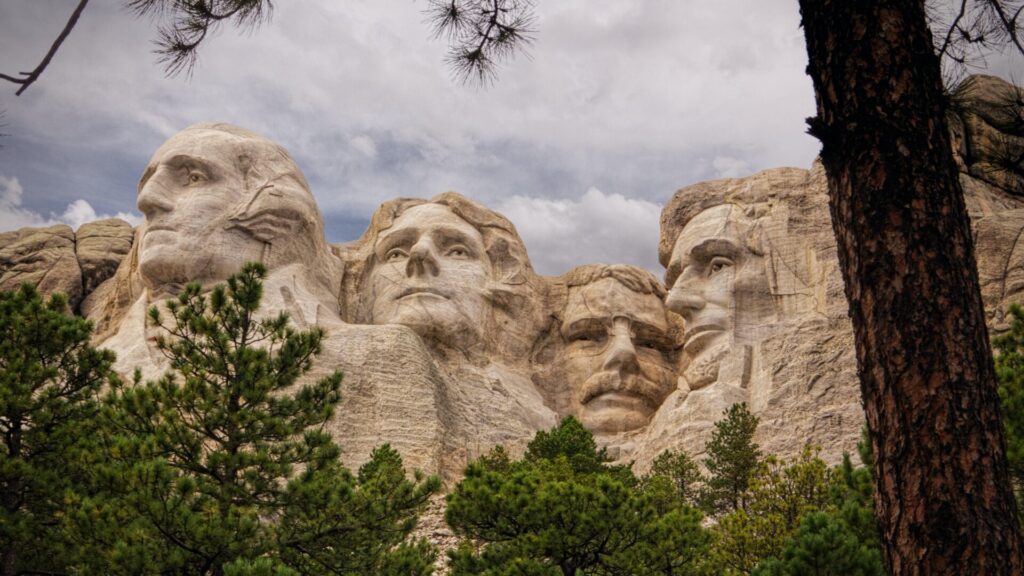 Mount Rushmore National Monument
Distance from Denver: 6 hours
Not too far from Badlands National Park, Mount Rushmore National Monument could be added to your Badlands trip, or it could be a trip all on its own.
This iconic monument is one of those places every American should see at least once. You will want to give yourself plenty of time to wander the onsite museum and learn about the construction of this incredible monument. After seeing that, head outside and snap some photos in front of the four faces as proof you've been there.
Things to do near Mount Rushmore are plentiful and include Custer State Park and the huge number of tourist attractions found in Rapid City.
Where to Stay
We always love our stays at KOA campgrounds and the Rapid City KOA is no exception. This awesome campground is the perfect place to stay for a luxury camping experience and is especially great if you happen to be traveling with kids. Full-hookup sites, planned activities, a pool and hot tub, and a playground all make this an exciting place to get away.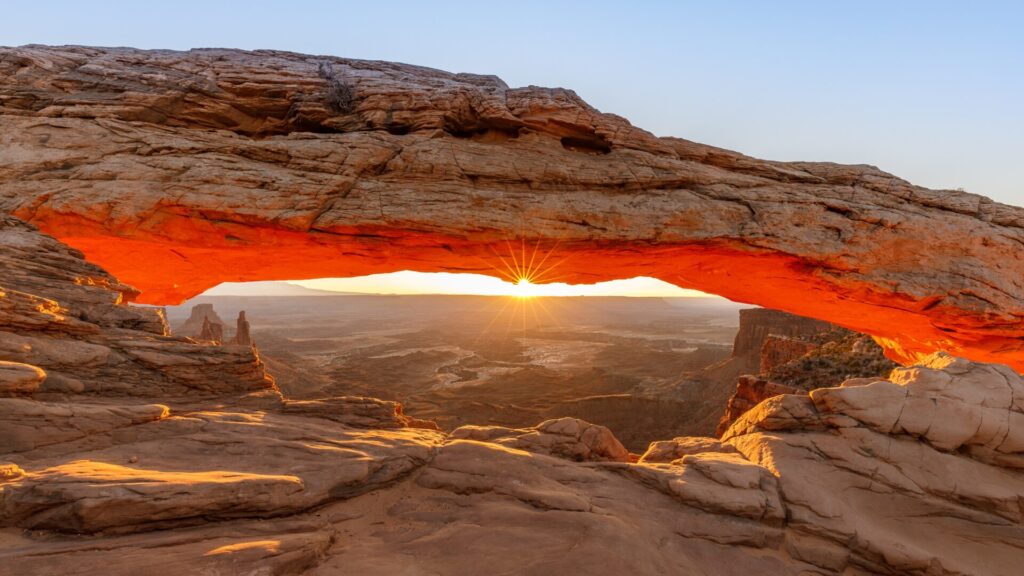 Moab, UT
Distance from Denver: 5.5 hours
Moab, Utah might be the last destination on our list of weekend RV trips near Denver, but that doesn't make it any less amazing. In fact, Moab might be one of our favorite places in the entire western region. It's definitely an outdoorsy person's dream come true!
The most obvious thing to do while in Moab? Visit Arches National Park, of course! The park is right outside of town and is an absolutely gorgeous place to hike and explore.
Arches isn't the only national park nearby though. Canyonlands is also near Moab, and it is something you will want to add to your itinerary for sure.
Other things to do while in Moab include rock climbing, hiking trails both inside and outside of the national parks, off-roading, and enjoying the adorable (and surprisingly artsy) town of Moab.
Where to Stay
There are plenty of RV parks to choose from in Moab, but really, we much prefer the dry camping options just outside of town. Goose Island Campground is an especially great place to stay. It's located on BLM land, and there is no cost to use the campground for up to 14 days. It has picnic tables, pit toilets, and awesome sunsets.
More Things to Do Outside Denver
The places above are definitely amazing, but they aren't the only things to do outside Denver. Boulder is just outside the city and is the perfect Denver day trip, and ski resort towns such as Vail and Steamboat Springs are nearby as well. There are so many options, it'll be hard to run out of weekend RV trips near Denver, even if you travel multiple times a month.
All that said, you can't go on any RV trips at all without an RV. If you don't have an RV to take out, you'll need to rent one. Fortunately, we have plenty of awesome Denver rental RVs to choose from, so finding something to fit your needs should be easy peasy.