Travel Inspiration
Last updated on January 23rd, 2023. Originally published on January 6th, 2023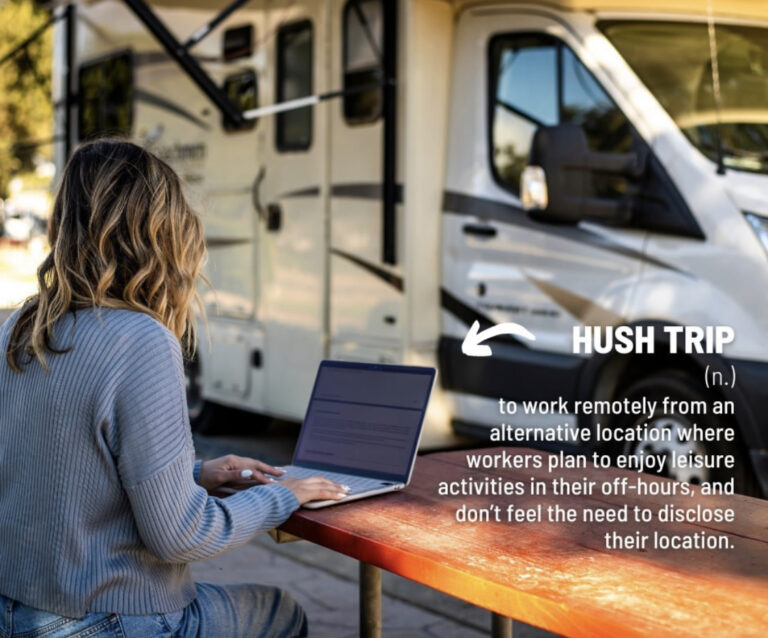 Work and play are no longer two different seasons of life. With remote work (or school) here to stay, we wanted to remind you that working from home doesn't always have to be working from home. Lean into the flexibility of remote by going on a workation! Here at RVshare we like to call them 'hush trips'. So, what exactly are workations?
Simply put workations = work + vacation coming together to bring you a burst of inspiration and a new backyard for after-work activities. They get you outside your home but keep you connected allowing you to clock-in and save the paid time off. Workations are a great way to spend more time outdoors. If you are a nature lover, hiking enthusiast or adventure seeker then this is for you. Expand your travels past your allotted PTO with a workation that connects you to the outdoors. Your day can be much more than the hours you work, and we are on a mission to inspire you to use those extra hours outdoors. These destination were carefully curated for outdoorsy people like you!
Ready to find your next adventure?
Our Favorite Destinations
1. Snowshoe, WV
This one is especially for our east coast/midwest based travelers. An easy drive will take you to this gem of a town surrounded with endless hiking opportunities, small town charm and unique accommodations. Want the outdoor experience but the comforts of home? Have an RV delivered to a campground!
In the summer make the most out of the long light days by going on hikes, fishing or kayaking after work. In the winter check out the many ski in – ski out accommodations the town has to offer. Bundle up by the fire to work in between ski runs and you got yourself the perfect winter getaway.
2. Albuquerque, NM
A cheap flight to this southwest high desert city is sure to leave you buzzing. Modern meets Spanish in downtown Albuquerque making this a unique and vibrant city destination. The diversity of cultures, the authentic art scene and its world-renowned cuisine is sure to have something for everyone. But don't worry it's not all city life – this location is a gateway to the outdoors. With spectacular weather and 300 days of sunshine, the area offers everything from hiking to rock climbing and paddle boarding.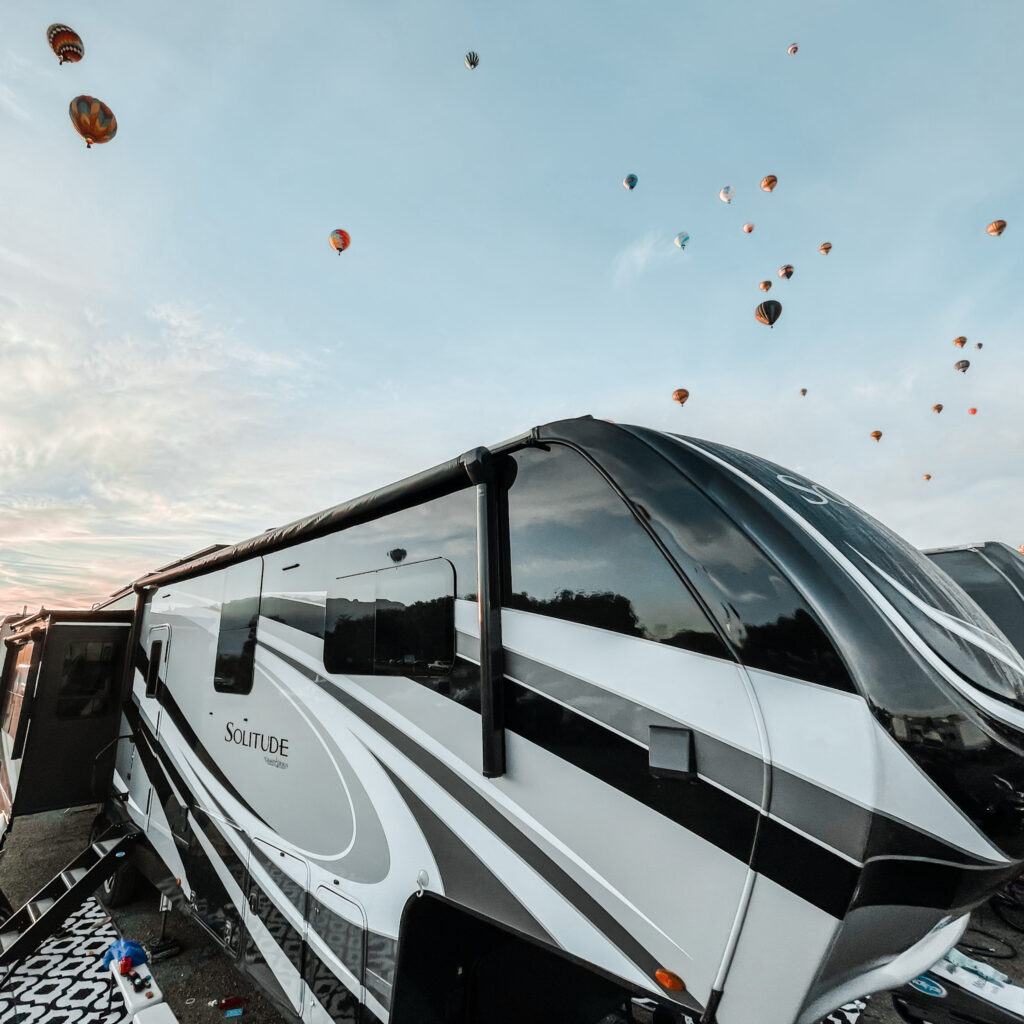 Looking for a unique experience? Stay in an RV during the International Balloon Fiesta! Albuquerque is the hot air balloon capital of the world and experiencing it from an RV is sure to make an unforgettable trip.
3. Boise, ID
As the capital of one of the most underrated states, trust us when we say you want to add Boise to your must visit list. Framed by beautiful hills and mountains, you are sure to find outdoor recreation in all its forms here. Looking to mix in some city time? You can find that too!
The city of trees is the perfect blend of urban and wild, making for a unique and activity filled destination. The best part? It connects you to the wonders of the west coast. A great starting point for a road trip to some of America's most popular National Parks.
4. Bozeman, MT
This is for all the Yellowstone fans out there. Bozeman is known as 'nature's playground' and it sure lives up to its name. From world renowned fishing to glaciers, breathtaking landscapes and wildlife. If you love the great outdoors, simply put, this is the place for you. Whether you want to experience this western mountain town in the winter for some of the best ski and snowboard the country has to offer – or you want to make the most out of summer this city is ready for you. And nature is not all Bozeman has to offer, this vibrant city is host of year round festivals, museums, concerts and experiences like no other.
5. Asheville, NC
Breweries, mountains and small town charm sure to blow you away. This escape in the Blue Ridge Mountains is the combination of art, culture and nature we all need. An easy drive from the midwest – east coast and a year round nature retreat. If a hike, a local beer and some vintage shopping is your perfect day then you might end up wanting to move here. This thriving and eclectic mountain city has something to offer everyone.
6. Traverse City, MI
The definition of a hidden gem. Ever hoped for a waterfront front property? Okay, it might not be the ocean but you'll barely notice the difference. Work to the sound of the water and enjoy a backyard full of water activities and incredible sunsets. Home of Sleeping Bear Dunes National Lakeshore this destination will have your after work schedule covered in sand. Oh and did we mention the vineyards and wineries?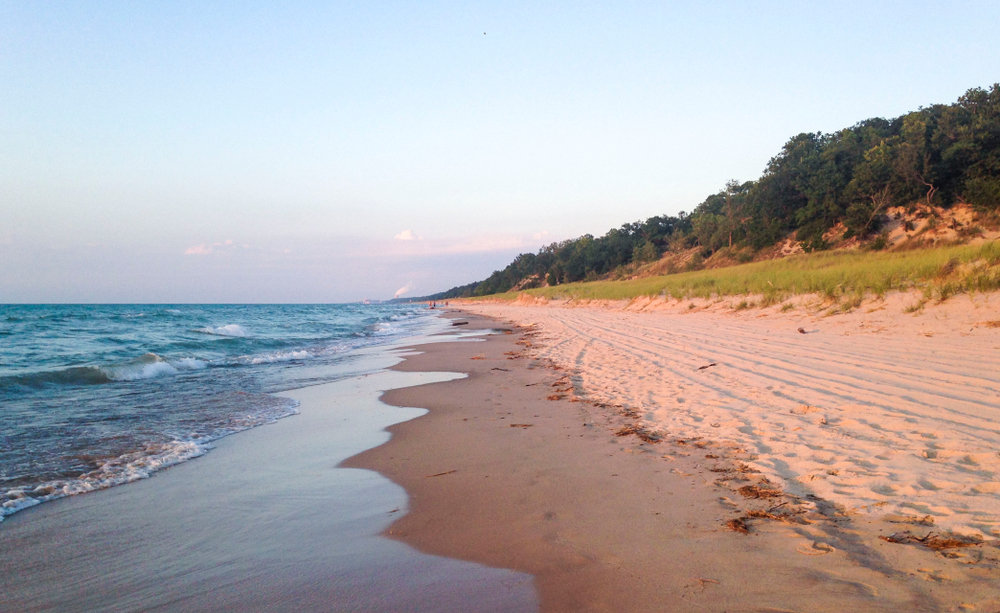 Making the most of a workation comes down to planning and managing your expectations. You still have responsibilities to attend to but an opportunity to make the most out of your time outside of work. We hope this inspired you to rethink how to get outdoors, travel and make the most out of your remote work flexibility.
Looking for more?
How To Find Reliable WIFI On The Road with Asobolife
Top Campgrounds for Working Remote by State + Tips on How to Do It