Travel Inspiration
August 25th, 2021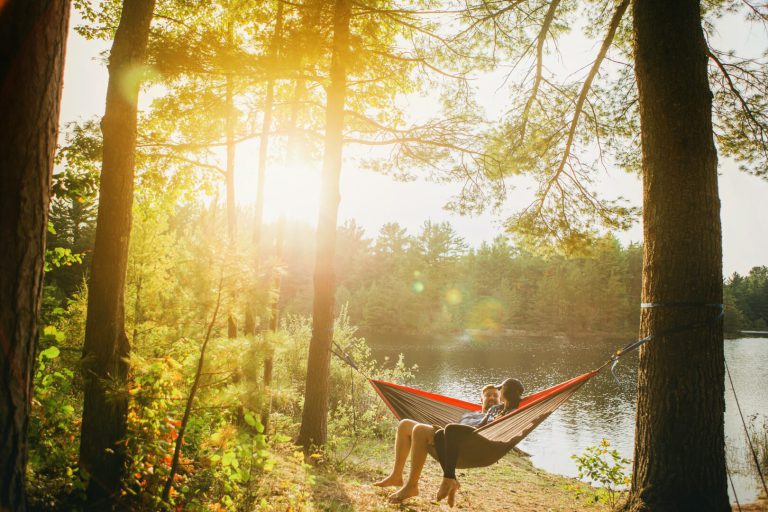 A big benefit to traveling in an RV is the ability to travel on a budget. Boondocking is probably the cheapest way to camp in an RV, but dry camping isn't for everyone. It requires special gear and requires you to be very aware of the resources you're using. For this reason, many people choose to seek out inexpensive campsites instead. This is where COE campgrounds come into play.
COE campgrounds are inexpensive, but are clean and offer some amenities. Use this article to learn more about these budget-friendly campgrounds including how much they cost and where to find them. Who knows? They might offer exactly the kind of camping experience you've been looking for.
What are COE Campgrounds?
COE campgrounds are run by the United States Army Corps of Engineers. The Corps helps the country as well as the military by providing vital engineering services. One of the most important jobs done by this group is the planning, designing, building, and operating of locks and dams across the country. They also work on flood control, water supply, and aquatic ecosystem restoration and are dedicated to serving the public. One way they do this is by providing recreation areas, including campgrounds.
The vast majority of what the Corps does involves water in some way, it should come as no surprise that all of their recreation areas are near a body of water. This means beautiful views and plenty of outdoor recreation opportunities, making them ideal places to camp.
How Much do COE Campgrounds Cost?
While the price of Army COE campgrounds varies from one park to another, we have yet to find one that we consider expensive. The vast majority of these camping areas charge less than $30 a night for a site, and those that are more expensive provide some sort of benefit in return.
Want to pay even less for a COE campsite? If you qualify for a free senior or disability America the Beautiful Pass, get it. This card will give you 50% off camping fees at COE campgrounds as well as a whole host of other benefits such as free admission to national parks.
What Amenities Can I Expect at a COE Campground?
A campground that is so inexpensive isn't likely to offer much in the way of amenities, right? Wrong! COE campgrounds are generally quite comfortable. Most provide fairly level parking areas and may have water and electric hookups as well as a bathhouse with hot showers. Some even have things like sewer hookups and a playground for kids.
Perhaps the best benefit of staying at a COE campground is the aforementioned body of water you will be camping nearby. The sunrises and sunsets are stunning over these reservoirs, and the wide open spaces are soothing to the soul. Of course, the ability to get out on or in the water is pretty fantastic as well.
COE Campgrounds in Georgia
Georgia is a beautiful place to visit. Atlanta has some of our very favorite attractions in the country such as the Center for Puppetry Arts and the Georgia Aquarium. Meanwhile, the beaches, forests, and mountains provide a wide variety of outdoor activities.
If you're planning a visit to Georgia, why not pick up a Georgia RV rental and visit one of these fantastic COE campgrounds?
COE Campgrounds in Florida
Looking to camp in comfort during the winter months? If so, Florida is the place to go. Central Florida is home to world class theme parks such as those found at Walt Disney World and Universal Orlando. Meanwhile, Florida beaches and the Florida Everglades provide plenty of outdoor fun.
Considering a getaway to the Sunshine State? A Florida RV Rental and one of the COE campgrounds below might be just the thing for you.
COE Campgrounds in Texas
The Lone Star State has a little bit of everything. Whether you're looking for a taste of the old west and a hike in the mountains, a day on the beach, or fun in a big city, you'll find it in Texas. Best of all, everything is bigger in Texas, including fun.
If you're hoping to check out Texas soon, we recommend choosing a Texas RV rental and reserving a spot at one of the COE campgrounds listed below.
COE Campgrounds in Tennessee
Tennessee is another excellent place to spend a vacation. History buffs will appreciate the many historic sites such as Andrew Jackson's Hermitage. Meanwhile, country music fanatics will be in heaven when they visit Nashville. Of course, everyone has to try some barbecue while in the state.
If Tennessee is your vacation of choice, be sure to check out our many Tennessee RV rentals. Book one for your time away and then snag a campsite at one of the COE campgrounds below.
COE Campgrounds in Alabama
Sweet home Alabama may not actually be your home, but it is a place worth calling home, at least while you vacation. The beaches here are amazing, and the U.S Space and Rocket Center is an incredible place to see, especially if you happen to be a space nerd.
Thinking you'd like to spend some time in Alabama? Be sure to pick up an Alabama RV rental and book one of the awesome COE campgrounds the state has to offer.
Finding More COE Campgrounds
These are some of our favorite COE campgrounds, but they certainly aren't the only ones out there. If none of the options listed above work for you, try heading over to the Corps of Engineers website to find one that will. Some people also like looking at this map to find a COE campground that will work for them. Another option? Simply search "COE campgrounds near me". No matter which way you find a nearby campground, you can reserve the campground of your choosing at Recreation.gov.