Travel Inspiration
December 22nd, 2022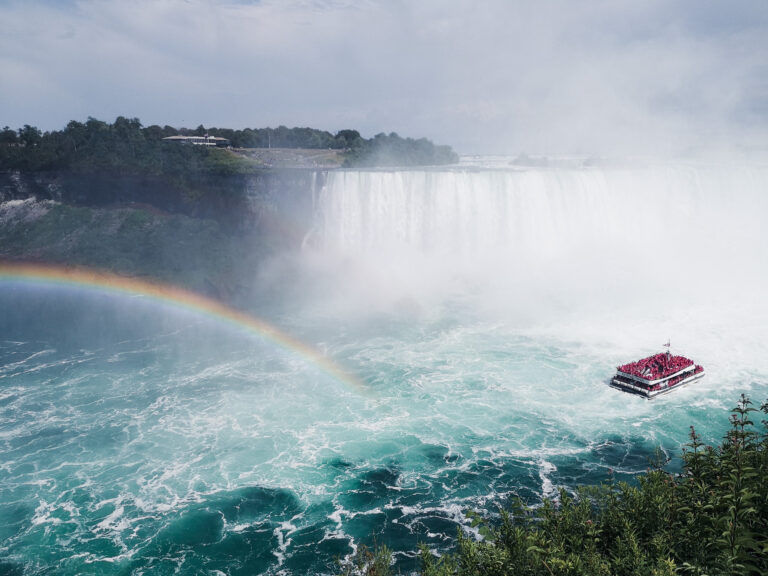 For anyone who yearns for a unique trip of a lifetime, we passionately recommend crossing the northern border and exploring Canada with an RV. For over 4 months, we traveled across Canada with our camper van and fell in love with everything the country had to offer.
In this post, we want to provide some of our favorite tips and best places to visit when planning an RV trip into Canada. From stunning national parks to idyllic & isolated coastal towns we promise that a road trip through up north is one that you won't soon forget!
Plan The Logistics In Advance
The first step in any international trip is make sure you have all the logistics taken care of. Our top three areas to be aware of are:
Travel Documents: Not only will you need to ensure that you have passports and that they are up to date, but you will also need to bring your vehicle's registration and insurance papers. This includes both for your RV and for any vehicle that you might be towing behind you.
Money: Make sure your bank knows that you are traveling internationally to Canada so that they don't cancel your debit/credit cards due to suspected fraud. You don't need to take too much US dollars with you to exchange, just use your debit/credit cards as you normally would in the US.
Reservations: If you intend to visit tourist places during high season (aka summertime), you should make reservations for any campgrounds in those areas. This is especially true when visiting Banff National Park in Alberta.
For more logistical details, make sure to check out Canada travel preparation tips to learn what else you must do before visiting our northern neighbor.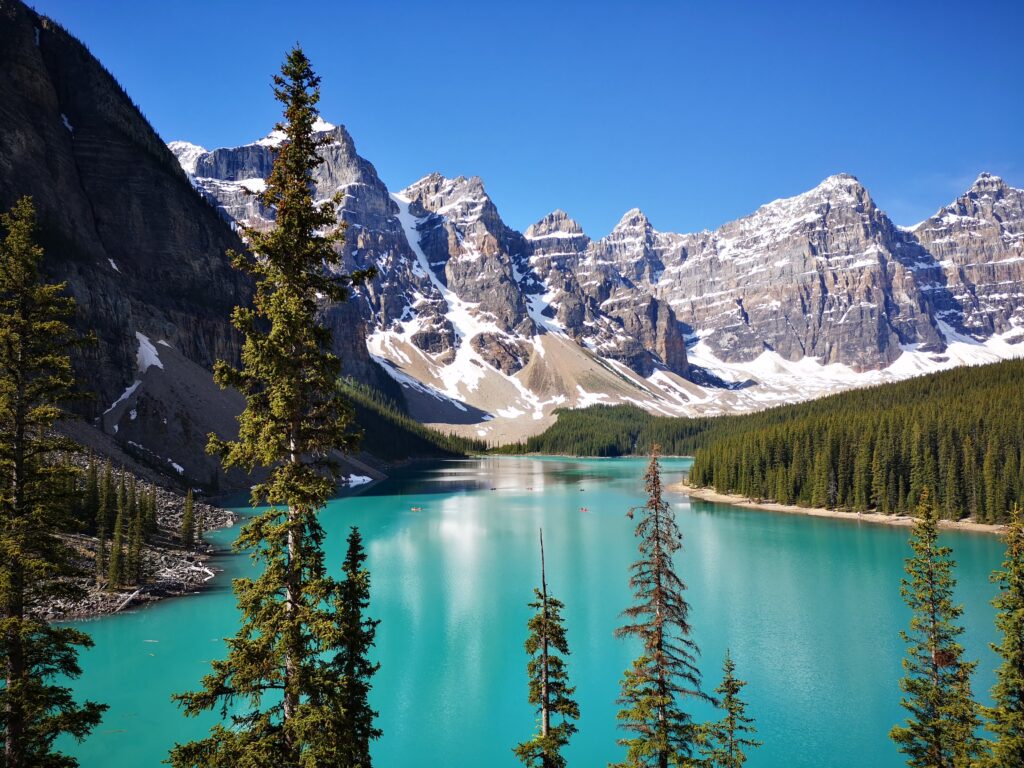 Soak In Canada's Best National Parks
A RV road trip to Canada is not complete without visiting some of the country's most awe-inspiring national parks. Below are four of our favorites:
Banff: This is Canada's most popular national park and for good reason. Snow-capped peaks, stunning hikes, and some of the most beautiful alpine lakes we've ever seen in our lives. Google "Moraine Lake", if you are curious! Reserve your campsite online early. If all sites are full, you'll be forced into the overflow camping area, which isn't nearly as nice!
Jasper: Take everything you love about Banff but add in an isolated, raw beauty into the mix and that is Jasper National Park. Gaze out your window while driving north on the Icefield Parkway, hike up Mount Edith Cavell, and then soak your feet at the Miette Hot Springs. Banff and Jasper National Parks can easily be combined into a single road trip with your RV.
Cape Breton Highlands: Gorgeous ocean views across the Atlantic? Opportunities to spot bears, bald eagles, and moose? Cape Breton Highlands National Park, located in Nova Scotia province, has got you covered. The Cabot Trail, which is a 185-mile loop around Cape Breton Island, was also rated as one of the world's best road trips by Lonely Planet.
Fundy: Home to the world's highest tides, a visit to Fundy National Park is a must if you are in New Brunswick province. If you time your visit during the low tide, you can walk over half a mile right into the Bay of Fundy. An amazing experience, but just make sure to come back to shore quickly before the tides return!
Top Tip: Buy your Canada National Park's pass online before you go. You don't want to be stuck waiting at the ranger's office in a long line with other tourists needing to purchase their park entry tickets.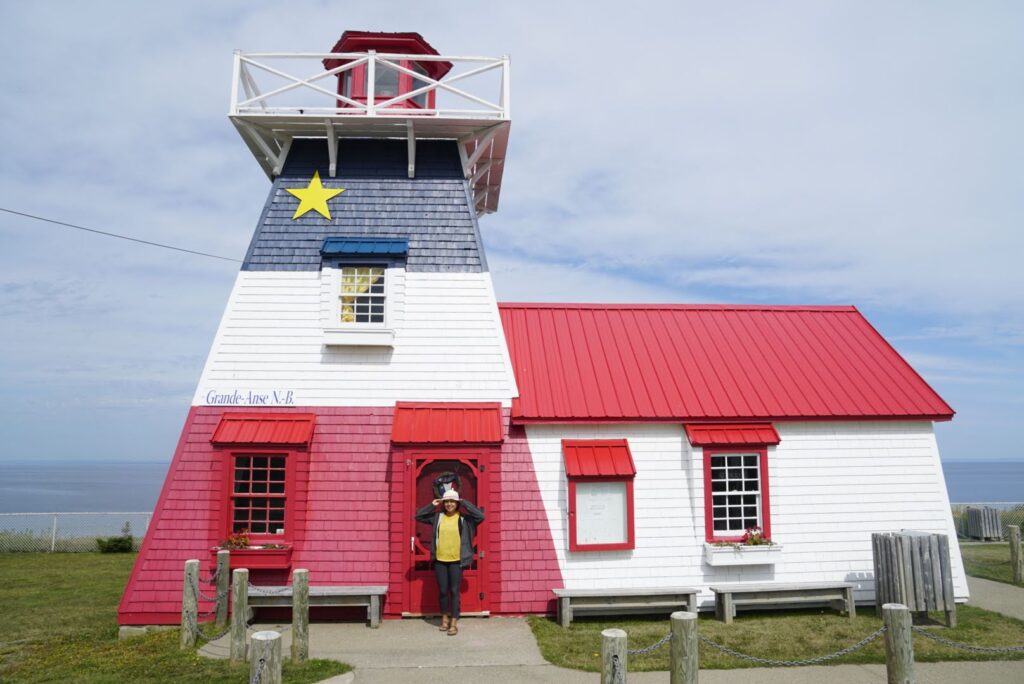 Leave The Real World Behind On Canada's East Coast
While Canada's real draw is its national park scene, our personal favorite region of the country is the east coast, where the bustle of city life is non-existent, and time seemingly comes to a standstill. Canada's east coast includes the provinces of New Brunswick, Nova Scotia, Prince Edward Island, and Newfoundland.
Prince Edward Island: This tiny island (nicknamed PEI) is the perfect place to start a Canada road trip; peaceful coastline drives and idyllic small-town communities. Plus, if you're a fan of the book Anne of Green Gables, visiting PEI is a must.
Nova Scotia & Newfoundland: If driving your RV to the far-flung corners of Canada appeals to your definition of travel, then look no further than these two provinces. Life out here can be cold, rainy, and isolated. But for many, it's the overland adventure they yearn for.
Farmer's Markets: One of our favorite activities when touring Canada's east coast was visiting all the local farmer's markets in many of the region's tiny towns. The most famous is Moncton's Sunday market where you can find wild blue berries, free range chicken, bright orange carrots, and fresh clams for sale. There are few things we love more than buying local and supporting local economies.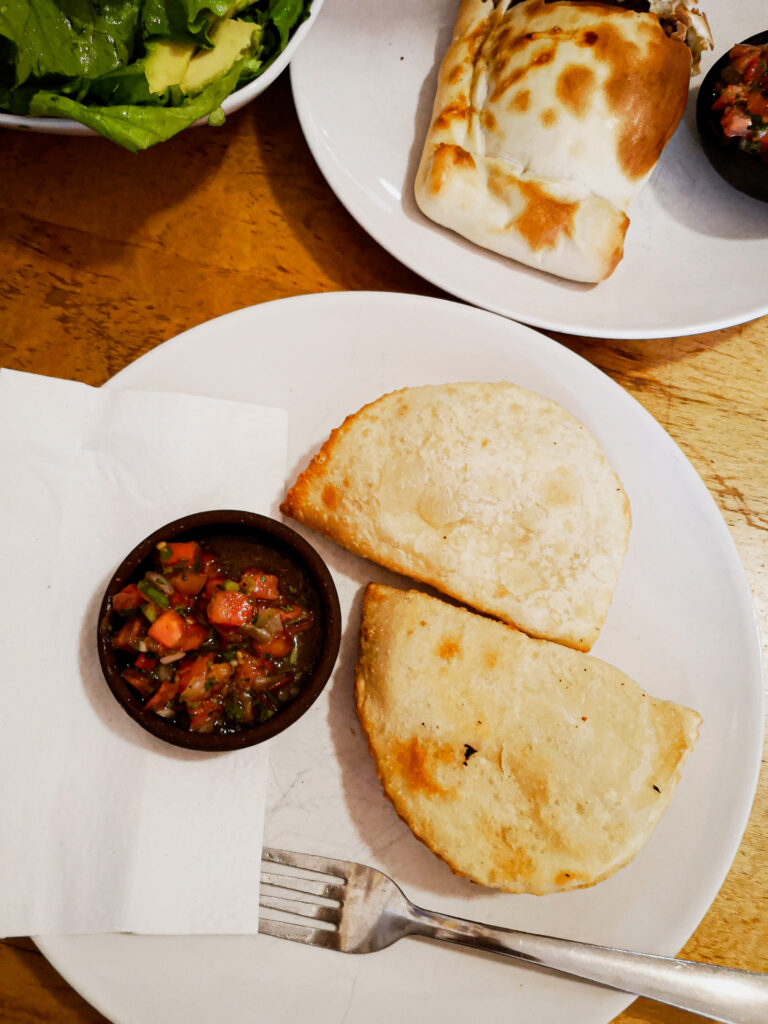 Go On A Cultural Road Trip
We were surprised by just how culturally diverse Canada is. From Canada's history with France to modern day immigration, Canada has a wealth of cultural highlights not to be missed!
Vancouver & Toronto: Chilean empanadas, Chinese hot pot, Indian Samosas, and Greek Baklavas; these are just the small sample of foods you can feast on during your stay in these two Canadian cities. Eric lived in Hong Kong for over 20 years and promises you that the Cantonese food in Vancouver is just as good as back home!
Quebec City: Did you know that Quebec City is the only fortified city north of Mexico? It was originally built by the French to protect the region from native attacks and British incursions from the south. Walking along the fortified walls and within the old city's narrow alleys, you may be forgiven if you thought you were in Europe. But this city can easily be visited on a Canadian road trip with your RV.
Gaspe Peninsula: Get out your dusty French dictionary! Located east of Quebec City, many of the idyllic towns that dot the northern shore of this peninsula are proud of their French heritage. But for many, the small-town charms and isolated beaches make this 150+ mile stretch along Quebec province's most famous peninsula a trip of a lifetime.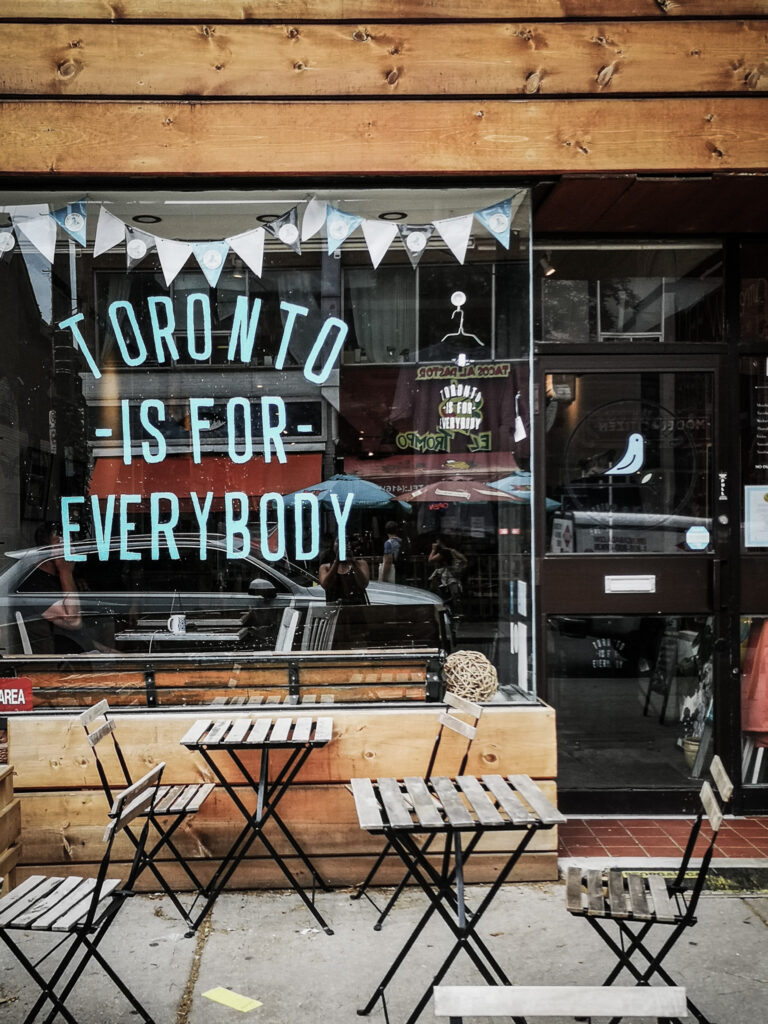 Bonus: Take Advantage of Tim Horton's
Tim Horton's is America's version of McDonald's and Dunkin Donuts put together. Between cheap coffee, tasty donuts, and cheeseburgers, what more could you want from Canada's most ubiquitous fast-food chain?
Because of their similarity to what we knew back in the United States, we spent a lot of time at different Tim Horton's eateries throughout Canada when we needed to take mental breaks from traveling. Sometimes a strong coffee and jam-filled donut is all you need to recharge your batteries and get back on the road.
But most importantly, Tim Horton's provides free WIFI at all their branch locations. And even when seemingly in the middle of nowhere, there is miraculously somehow always a Tim Horton's near you. While scarfing down a box of Tim Bits, we'll use the provided WIFI to research our upcoming itinerary, scout the next camping location, and even download a few Netflix movies to our phones.
Conclusion
It's no surprise that Canada is a huge country! And the information provided in this post is just the tip of the Canadian iceberg. But we hope you learned a thing (or two!) about our beautiful northern neighbor and that our post inspired you to learn more about what you can see and do during an RV road trip to Canada.
Happy travels!