Travel Inspiration
February 8th, 2023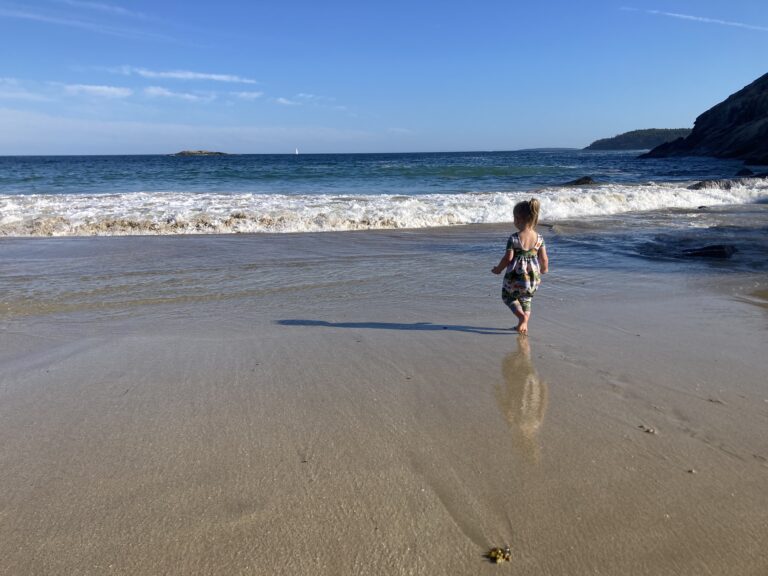 Best Travel Destinations for Kids
Traveling as a family is an excellent way to reconnect and make some amazing memories, especially if you can do so in an RV. Before you go though, you may be wondering about the best travel destinations for kids. Honestly, we recommend traveling as often as you can and taking the kids with you wherever you go.
That said, there are some destinations that are better for families than others, and choosing one of the best travel destinations for families could make your trip even better.
Not sure how to find great travel destinations for kids? That's okay! In this article we will tell you about our favorite places to take the family. Pick and choose from this list, take an RV along, and you and your kids will definitely have an excellent time.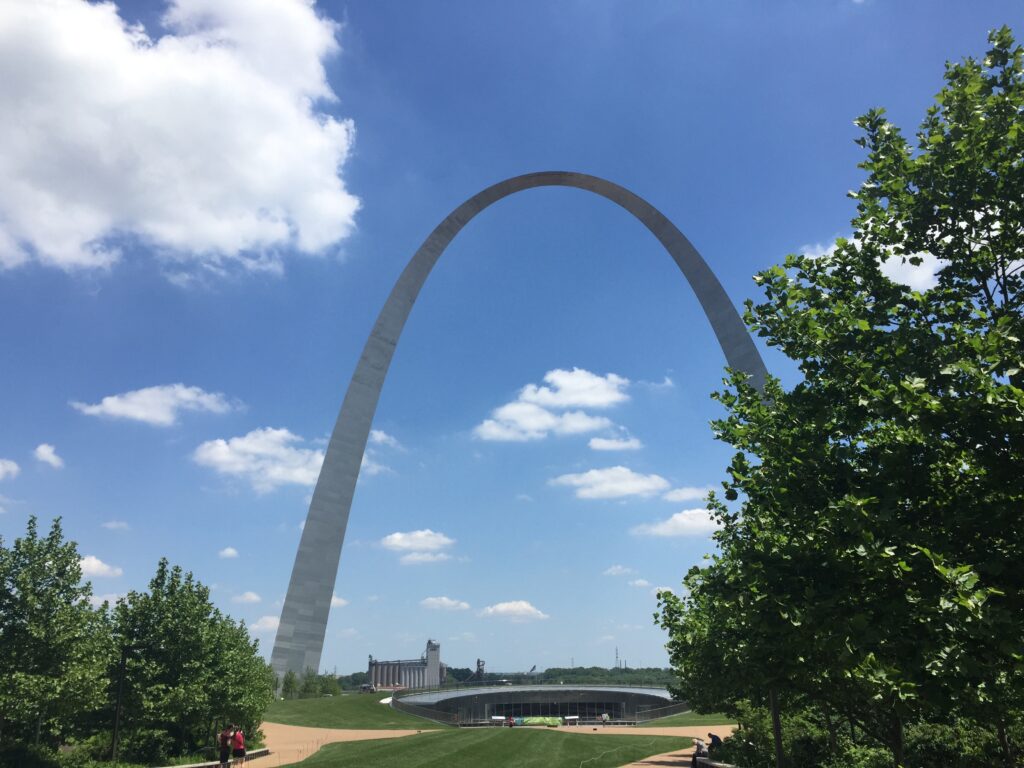 Kid Friendly Travel Destinations
Let's begin with some of our favorite cities for kids. These cities will give you all the excitement you expect from a big city while also keeping the kids entertained, and they are definitely among the best travel destinations for kids.
St. Louis, MO
St. Louis is the place to go for a budget friendly family vacation. Why? Well, because it's chock-full of amazing attractions that don't charge a single dime in admission fees.
There is, of course, the St. Louis Arch, which you can check out from below without spending a thing. We absolutely love the totally free St. Louis Zoo, as well as the admission-free Missouri History Museum which features all kinds of kid-friendly areas. The art museum in the city is also free and offers kid activities on Sundays, and the St. Louis Science Center features a number of hands-on activities at no charge.
If you're willing to spend a little bit of money, the City Museum is a unique attraction that the whole family will adore and is well worth the price of admission!
Williamsburg, VA
If you have some young history buffs on your hands, Williamsburg, Virginia is the spot for you. This adorable little city has great shopping and dining, but better than that, it is home to some of the best history-related attractions in the country:
Colonial Williamsburg is a huge living history museum that gives guests the opportunity to step back in time to the late 1700s and chat with interpreters about day-to-day life during the period.
Jamestown Settlement offers a similar experience, but transports guests to the 1600s instead of the 1700s.
Yorktown Battlefield gives you a chance to learn about the all-important battle of Yorktown.
The Museum of the American Revolution features traditional museum exhibits as well as a living history area.
All of these museums are kid-friendly, and the chance to interact with interpreters and see history first-hand makes them incredibly engaging even for young visitors.
Chicago, IL
We love visiting Chicago with kids. It allows little travelers to get a taste of big city life without the overwhelm that NYC tends to induce. It's also home to some of the very best museums in the country.
The Museum of Science and Industry is easily our favorite science museum out there and is great for families because it truly has something for everyone. We also love the Shedd Aquarium and find it's a great spot for kids of all ages. The Field Museum and Adler Planetarium can also be fun for slightly older kids.
Besides museums, we also highly recommend visiting Navy Pier with the kids. Millennium Park should be on your list as well so you can see "The Bean," Cloudgate, Lurie Garden, and let the kids run around a bit.
San Diego, CA
Next on our list is San Diego, California. This is an amazing city that the whole family will enjoy, and the perfect place to go if your kids happen to be animal-lovers.
The obvious place to go in San Diego is the amazing San Diego Zoo, and you definitely don't want to miss this one or the San Diego Zoo Safari Park. Additionally, we recommend checking out La Jolla Cove where you can walk a lovely coastal nature trail and hang out with sea lions. Another great option for animal enthusiasts? The whale watching tours that leave from San Diego.
In addition to the many animal attractions in the area, you will also want to see the USS Midway Museum, the beautiful Balboa Park, and the Cabrillo National Monument.
Indianapolis, IN
Finally, there is the lesser-known city of Indianapolis. This isn't one you hear a lot about, but we just had to add it because of how amazingly kid-friendly the place is. There are actually a number of fantastic attractions in this city, but we're going to focus on the best ones for kids.
First, there is the Children's Museum of Indianapolis. Not only is this the top attraction in the city, it is quite possibly the best children's museum in the country. The museum is absolutely enormous, and a family could easily spend two whole days exploring the place. In fact, that's exactly what we suggest you do!
Once you've spent enough time at the children's museum, be sure to head over to the Indianapolis Zoo, which is also fantastic. Lastly, Conner Prairie—located just outside of Indianapolis—is one of the best living history museums in the US and a must-do when visiting the area with kids.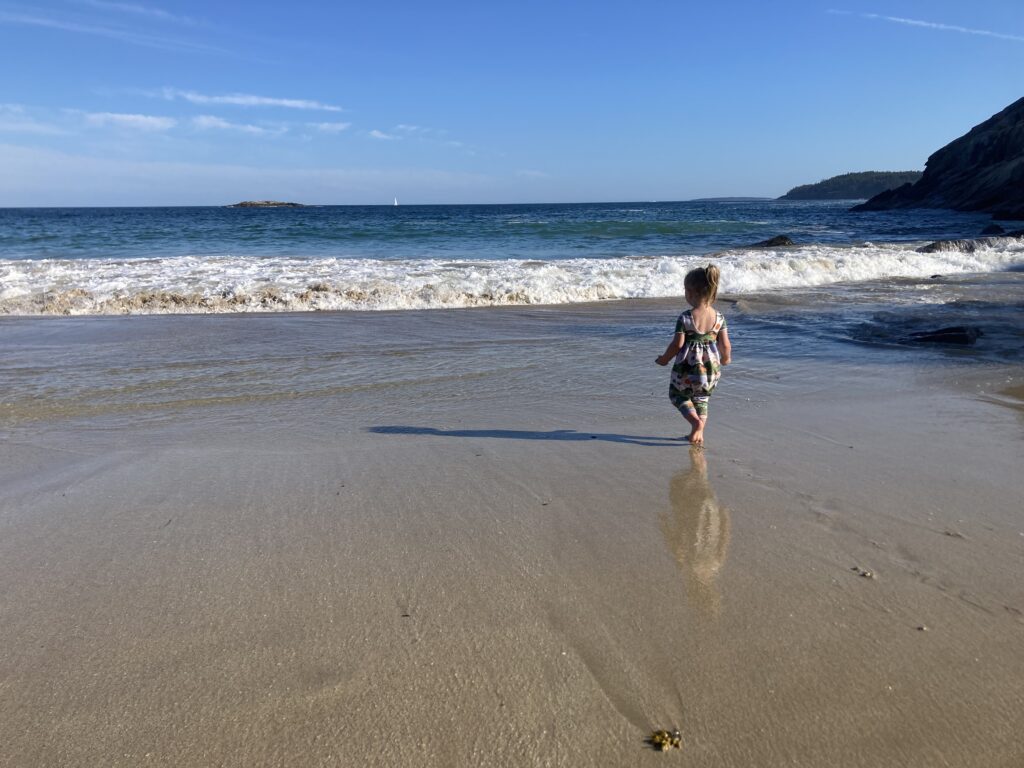 Unique Places to See with Children
What about spots rather than cities? We've got you covered there too! Below are some of our favorite national parks, amusement parks, and parts of the US. These definitely deserve a spot on the list of the best travel destinations for families.
Yellowstone National Park
Yellowstone National Park is one of those places that everyone should see at least once. It's just magical. The landscapes are stunning, the ability to see wildlife roam freely is amazing, and the many geothermal features throughout the park are incredible.
This park is so large you will absolutely want at least 2–3 days to see it all. Old Faithful Geyser and Grand Prismatic Spring are must-sees, and kayaking on Yellowstone Lake is perfect for active kids. Of course, swimming in Boiling River is something all young visitors will love!
Acadia National Park
Another incredible national park that everyone should check out, Acadia National Park is the perfect place to visit with kids. This park is chock-full of hiking trails, including plenty of easy–moderate trails that the little hikers can do. Even those easier trails offer some amazing views of the ocean as well as cliffs and lighthouses.
If you have swimmers in tow, be sure to check out the stunning Sand Beach where you can play in the sand or in the ocean waves. The beach at Echo Lake is also lovely and the water in the lake is a bit warmer than the cold ocean water, making it more fun for those who like to dive in.
Southern Utah
If you like visiting national parks with kids, you will love taking your little explorers to southern Utah. This part of the country is home to five incredible national parks, and every single one is worth checking out.
The parks include:
There are easy hikes in each of these locations and the kids can collect Junior Ranger Badges to commemorate their visit to each park.
The Florida Keys
When many people think of the Florida Keys, they think of Key West and partying. The thing is, the Keys have so much more to offer, and much of what the area has to offer is perfect for families with kids.
First and foremost, we have to point out the fact that the Keys offer some of the best paddling in the country. If you don't own a kayak or paddle board, rent one or buy one just for this trip. The kids will adore paddling the crystal clear waters, and you might even get lucky and spot some ocean life as you paddle along!
If you're looking for a relaxing beach day, Sombrero Beach is a great place to go. Pack up the sand toys and let the kids run and play while you relax. The History of Diving Museum is a small but incredibly interesting museum with some hands-on exhibits for kids, and the Florida Keys Eco Center offers some great info.
Of course, you'll also want to make time to explore the many gorgeous state parks in the Keys, especially Bahia Honda State Park and John Pennekamp State Park. And sure, get yourself a big slice of key lime pie to share together too.
Walt Disney World Resort
Perhaps this one is a bit obvious, but we couldn't leave it off our list. Walt Disney World Resort has to be the most kid-friendly travel destination in the world, and thanks to the onsite RV park, it is the perfect place to take an RV vacation.
Disney World is the place where you can relive your childhood through nostalgic attractions and make your kids' dreams come true. You'll enjoy meeting characters, eating at heavily themed restaurants, riding themed rides, and even hopping on a few thrilling coasters.
Sure, it's a pricey place to vacation, but if you're looking for great travel destinations for kids, this is the place to go!
Kid Travel Gear
Thankfully, traveling in an RV will make traveling with kids a whole lot easier. You'll be able to stop for bathroom breaks whenever needed, cook your kids' favorite foods, and sleep in the same bed each night no matter where you roam.
That said, it's still important to pack the right gear in order to ensure your trip goes smoothly. Below are some of our favorite pieces of kid travel gear.
Wet Bags
Perfect for A) packing a change of clothes, B) putting wet bathing suits away, or C) holding wet diapers until a trash can is found, wet bags are a parent's best friend while traveling. We love that they keep dry things dry, hold moisture in when necessary, and can be washed and reused over and over again.
Travel Toys
Keeping the kids busy as you travel down the road is always a challenge. For this, we recommend a box of special travel toys that only come out on travel days. Wikki Stix, window clings, Color Wonder products, and Colorforms are all perfect toys for travel days. If you're traveling with toddlers, you might also like these suction toys.
Travel Tray
Having a spot for the kids to keep snacks and toys during travel can be a lifesaver. That's where a travel tray comes into play. We especially love this travel tray which can be folded and stored easily, is soft for comfort and safety, and can hold everything a kid might need during travel.
Folding Potty Cover
If you have a newly potty trained little one in tow, using an RV toilet or a public restroom could be a problem. Solve this issue with a portable folding potty seat. This goes over the regular toilet seat to make it a bit smaller and more comfortable for little bottoms.
Folding Booster Seat for Dining
You can't exactly pack a big clunky high chair into an RV. Instead, we recommend this folding booster seat for dining. This seat folds up and can fit into a diaper bag. This is great because it means it can be used in the RV and when eating out. We love that the seat buckles onto the chair and has straps to keep the little one safe.
Packing Cubes
When you have lots of little clothes to keep track of, staying organized while packing can be a challenge. Throw some sippy cups, bottles, binkys, and baby toys into the mix, and the suitcase can become a complete mess. Instead of dealing with the mess, try packing with packing cubes. These keep everything organized so you can find what you need when you need it.
Baby Carrier
Finally, if you are traveling with a toddler or baby, we highly recommend taking some kind of carrier to keep them close as you hike and explore. A baby carrier like this one will do the trick nicely, keeping you and your little one comfortable throughout your adventures.
As you can see, there are tons of great places to travel with kids. The places on this list are some of the best travel destinations for families, but they aren't the only awesome spots you can check out with the little ones. Once you've given all these spots a try, take note of what your family loves most and then branch out and try some places with similar features.
We're guessing you'll find all kinds of amazing places for you and your young travelers to explore together!
This post contains affiliate links. RVshare may receive compensation if you make a purchase after clicking on a product or service link.