RV Parts & Accessories
February 9th, 2021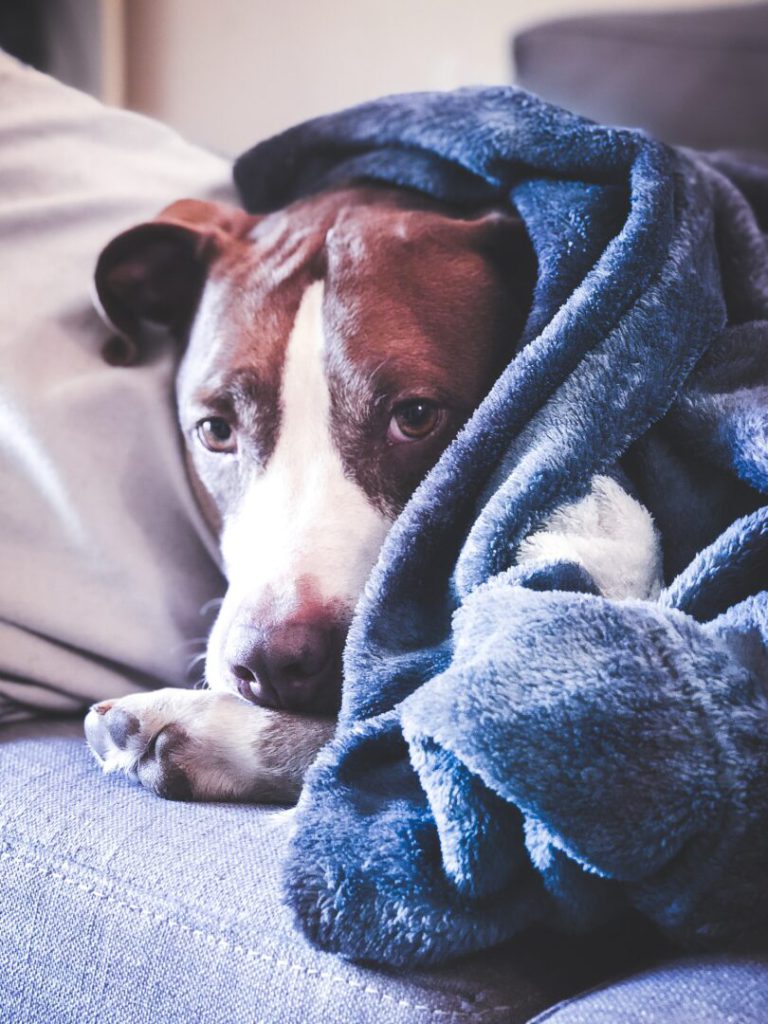 The cold of winter has definitely settled in, and while the warmer weather is coming, we still have a few more weeks of cold winds and likely even some more snow before that happens. If you'll be out camping in the cold, you will want to find ways to keep warm. Lucky for you, this is totally doable.
Some of our favorite options for keeping warm while RVing in cold weather are heated blankets and heated slippers. These items are easy enough to find, cheap enough to purchase, and small enough to pack. However, when used in conjunction with your RV furnace or a couple of space heaters, they are sure to keep you warm.
Ready to pick up a heated blanket and some heated slippers for your next RV trip? We love the options listed below. 
The Best Heated Blankets for RVing
Let's start by looking at some of the best heated blanket options. These warm and snuggly blankets are perfect for using on the couch, on the bed, or even while sitting in your camp chair outside soaking up the beauty of the great outdoors.
Sunbeam Quilted Fleece Heated Electric Blanket
Our top pick is the Sunbeam Quilted Fleece Heated Electric Blanket. This is a pretty basic option, but it gets the job done well and is very comfortable. It is large enough to fit a queen-sized bed, and is easily our top pick for those who wish to keep their heated blanket in their RV bedroom.
BeautyRest Senna Heated Print Plush Throw
Want something to keep on the couch? We highly recommend thi BeautyRest Senna Heated Print Plush Throw. This blanket is pretty enough to leave draped over the back of the sofa all the time, but big, cuddly, and perfect for snuggling up under when watching TV or reading a good book. Best of all, the smaller size and lighter weight of this blanket make it easy to pack up.
Cozee Heated Blanket
Finally, there is the Cozee Heated Blanket. This option is a bit more expensive, but we love how versatile it is. Because it is battery operated, this blanket can easily be taken from one room to the next and can even be carried outdoors. It can be recharged by plugging it into one of the RV outlets or into the car, making it truly portable. 
The Best Heated Slippers for RVing
Next up, let's discuss the very best heated slippers for RVing. Whether you're looking for an electric option or a heat-and-wear option, we have the top pick for you. We even found some heated slippers that can be worn outdoors!
BIAL Foot Warmer Heated Indoor Slippers
The BIAL Foot Warmer Heated Indoor Slippers look like ordinary house shoes. However, this cozy foot attire is much more than that. As soon as the slippers are plugged in, they begin heating up and they become fully warmed in no time at all. Once this happens, simply unplug the shoes and wear them wherever you like.
Thanks to the thick wool used in their construction, the slippers will hold onto that heat, keeping your toes toasty anywhere you walk.
Bed Buddy Foot Warmers with Aromatherapy
Looking for a budget-friendly option? Bed Buddy Foot Warmers with Aromatherapy are easy on the wallet and give you a big bang for your buck.
These soft slippers must be warmed in the microwave, but they stay warm for quite some time, and are so soft they can be worn to bed. As an added bonus, the slippers use lavender essential oils to provide aromatherapy, encouraging relaxation and sleep.
Heated Slippers Gen 4 by Volt
Last but not least, there are the Heated Slippers Gen 4 by Volt. Volt is an exceptional heated slipper manufacturer, and the Gen 4 slippers prove just that.

These comfortable soft shoes can be worn indoors or outdoors. They are battery operated, so they continue to heat themselves long after they've been unplugged, and they even include a wireless remote control, meaning you can adjust the temperature to suit your needs.

As you can see, there are plenty of heated blankets and heated slippers out there, meaning you're sure to find some items that will keep you toasty and comfortable, even in the coldest temperatures. What does this mean? Well, it means that any weather can be camping weather! Go ahead and grab your heated slippers and electric blanket and get ready for a winter camping trip to remember!

May contain affiliate links.

[similar_ai_related]