Travel Inspiration
Last updated on November 8th, 2022. Originally published on September 21st, 2015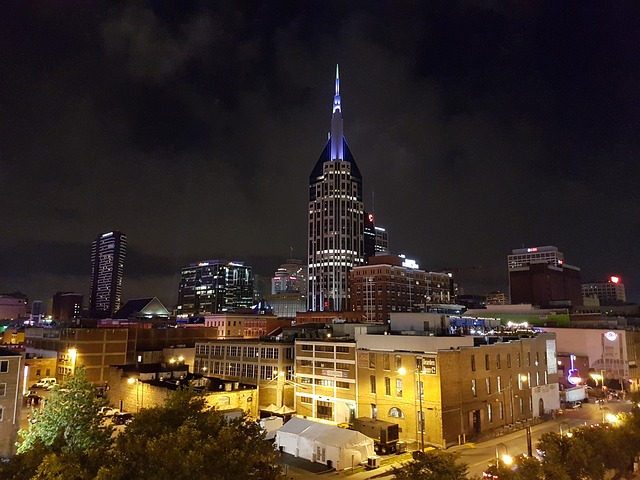 Everyone knows that Atlanta, Georgia is a great place to be. Its famous sites, lively music scene, and scenic landscapes are just a few of the reasons to visit. This type of popularity has a downside as well — the traffic congestion there is less than desirable to put it mildly.
The next time you want to explore the area, instead of taking a road trip into the city, why not check out these 11 destinations close to Atlanta instead.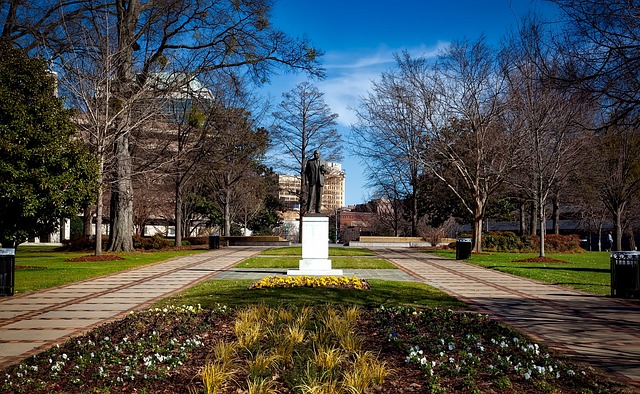 1. Birmingham, Alabama – 146 miles from Atlanta
Alabama's largest city is well known for its colorful civil rights history. Recently, the city has upped its festival game with a cultural revival. These events now include a variety of food, art, music, and films for you to sample. In particular, the Lebanese and Greek food festivals are worth a visit.
When visiting Birmingham, make sure to check out Sloss Furnaces. This interpretative museum of industry is housed in an old pig iron-producing furnace. Not only is the venue rumored to be haunted, it's also one of the city's oldest and most memorable sites.
2. Providence Canyon State Park, GA – 147 miles from Atlanta
Providence Canyon State Park has put Lumpkin, Georgia on the map. This is thanks to "The Little Grand Canyon" which features over 1,000 acres of rocky canyons. These deep canyons are a result of bad farming practices in the 1800s and are now a great place to explore. Providence Canyon Park is also home to a wide variety of native vegetation and wildflowers. It's a breathtaking place, and the landscape is far from what you would expect to see in Georgia. Make sure that you bring along plenty of water, your camera, and comfortable shoes to explore the rugged and picturesque terrain.
3. Athens, GA – 72 miles from Atlanta
Athens is a college town with a laid-back vibe and it's also an excellent place to listen to live music. It's home to Widespread Panic, R.E.M., the B-52s, and more. This is probably why Rolling Stone named it "The #1 College Music Scene in America."
Athens is also a great place to grab some delicious cocktails. Be sure to stop by The World Famous bar and restaurant to sample tasty pork buns, and craft cocktails served in mason jars while listening to some local jams.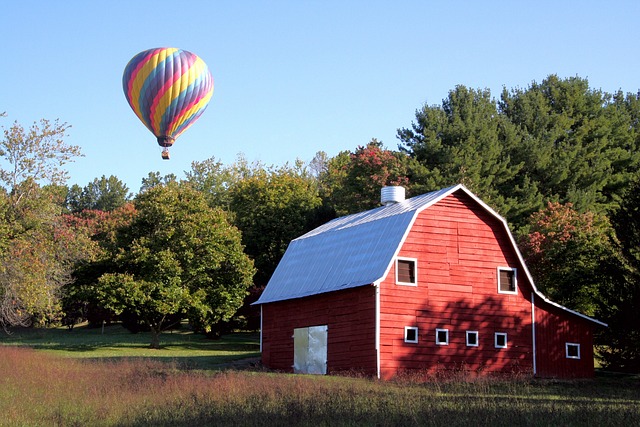 4. Asheville, NC – 208 miles from Atlanta
Asheville is situated in the majestic Blue Ridge Mountains. This alone gives you an idea of the area's scenic landscapes. In fact, Frommer's considers it to be one of the best travel destinations on the entire planet. It features a balanced mix of families and college kids, all set amidst a gorgeous town.
Asheville is known for tasty eateries and microbreweries. If you want to sample local micro-brewed beer and catch a movie, have we got a spot for you. The Asheville Brewing Company has award-winning pizza served up piping hot, freshly brewed beer, and $3 movies!
5. Summerville, SC – 89 miles from Atlanta
Go back in time with a visit to Summerville, a sleepy mountain town less than two hours from Atlanta. The beauty of its stately hills and trees is only outshined by its lively festivals. The town is filled with historic buildings, lovely parks, and plenty of outdoor activities.
While visiting Summer, make sure to check out Howard Finster's Paradise Garden. It consists of a maze of paintings, sculptures, and buildings that are sure to enthrall you. This attraction is so mind-blowing that it has achieved international pop icon status.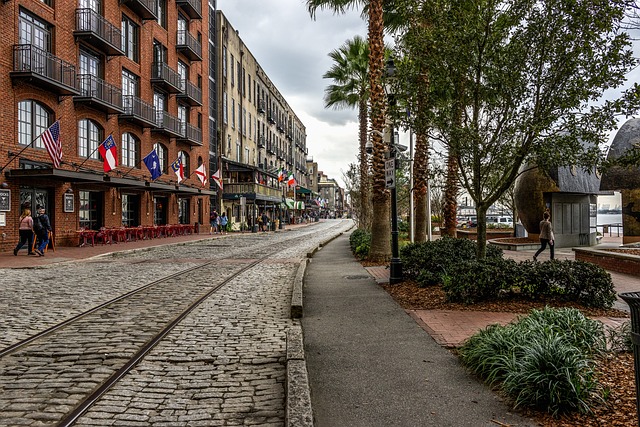 6. Savannah, GA – 248 miles from Atlanta
If you love golfing, Savannah is your destination of choice. It features some of the Low Country's best golfing opportunities. But that is far from all Savannah has to offer. Beautiful beaches, fresh seafood, a thriving historic downtown, and classic southern food with a twist are just a small sampling of what you will find here.
One of the best ways to see the city is on foot. Take a stroll around the squares, chat with the locals, visit the beautiful landmarks and historic architecture…and just relax.
7. Toccoa Falls, GA – 93 miles from Atlanta
Toccoa means 'beautiful' in the Cherokee language. When you visit and see this city's answer to Niagara Falls, you'll understand why. It's the tallest single-drop waterfall on the East Coast. In fact, this semi-hidden gem is a full 26 feet taller than Niagara Falls.
When you visit the falls and the surrounding canyon, bring a picnic lunch and some hiking shoes. There are a ton of wooded areas to relax and grab a bite in view of the impressive falls.
8. Nashville, TN – 250 miles from Atlanta
Known as Music City USA, Nashville is an incredible city to visit. It is filled with honky tonks, Goo Goo Clusters, and more for you to sample. Other must-see stops include the iconic Ryman Auditorium and Hattie B's Hot Chicken. Every step that you take in Nashville is steeped in musical history. Plus, their smooth, Tennessee whiskey isn't bad either.
As you can see, Nashville has plenty to keep you busy. But that's not all they have to offer. If you love bourbon, make sure that you visit Nelson's Green Brier Distillery. Take the tour and get a chance to sample their wares. You won't be disappointed as their award-winning brew dates back to the times before Prohibition. Even booze snobs and foodies will be impressed by the quality of their selection.
9. Brasstown Bald, GA – 102 miles from Atlanta
Brasstown Bald is the tallest mountain in Georgia, and some would say, the prettiest as well. Catch breathtaking 360 views on top of the observation deck that sits about 5,000 feet above sea level. On a clear day, you can see the surrounding Georgia landscape, as well as both the Carolinas and Tennessee.
Make sure to stop by Sunrise Grocery on your visit to Brasstown Bald. This business has served the community for over 90 years. They offer authentic Southern treats that include homemade jellies and jams and country ham. Make sure to try out their delicious hot-boiled peanuts as well.
10. Charleston, SC – 307 miles from Atlanta
Charleston is considered to be a foodie's paradise. This is probably because of its wide selection of five-star restaurants and dive bars. This wide variety is one of the reasons Conde Nast named Charleston the "Number one city in the US." In fact, the city has received this honor four years in a row.
While visiting, make sure to stop by the Hominy Grill for one of their Big Nasty Biscuits. These biscuits are stuffed with cheddar cheese, freshly fried chicken, and sausage gravy. It's definitely worth the trip just to get your hands on one of these babies.
11. Chattanooga, TN – 117 miles from Atlanta
The river cruises and museums in Chattanooga are only two of the reasons why this city is awesome. You should also check out the Riverwalk with its restaurants, shops, bars, and more. It's a ton of fun, but it's important to note that it's 13 miles long — in other words, wear comfortable shoes when visiting.
If you decide to spend the night in Chattanooga, reserve a room at the Chattanooga Choo Choo Hotel. In the days of old, it was the Southern Railway line's terminal station. Today, it's an exclusive hotel where you can snooze in an authentic sleeper car. Once only reserved for the top one percent, these luxurious cars exude high class.
What do you think of the locations on the list? Have you ever been to any of these places or would you like to visit any of them? Share your thoughts in the comments below.