Travel Inspiration
Last updated on May 23rd, 2023. Originally published on February 8th, 2023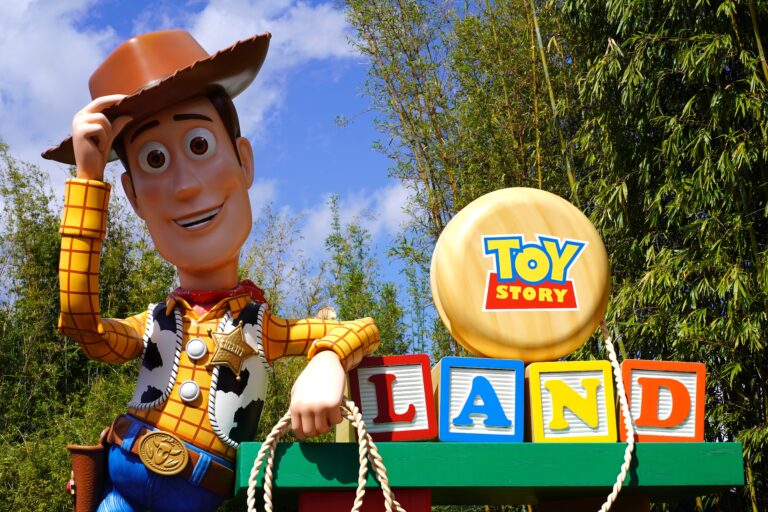 Ultimate 90s Road Trip
The 90s were a great time to be alive. Bright colors, quirky TV shows, and toy crazes were abundant, and the music, TV shows, and movies that were released during this decade will live on for years to come. If you're a child of the 90s, you've almost certainly wanted to return to your childhood from time to time. That's why we recommend a 90s road trip.
By taking a 90s themed road trip, you will be able to step back in time for a while and enjoy those things that made you happiest as a kid. So go ahead, grab a Squeeze-It or a Surge, pack some Dunkaroos and Trix yogurt, put on your 90s road trip songs, and get ready for a blast from the past as you visit these 90s road trip sites!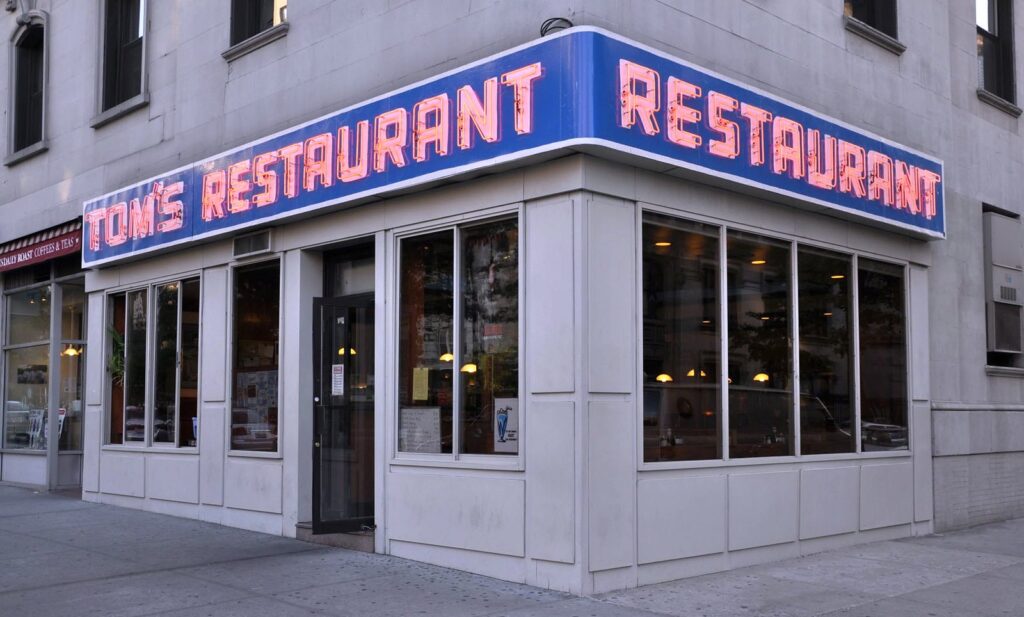 Take a Seinfeld Tour
New York City, NY
We'll start in the Big Apple. Here, you will find several iconic sites from your favorite 90s TV shows. That said, some of our very favorites are those from Seinfeld. There are actually a number of Seinfeld sights to take in while in NYC, and there are even tours that will help you find those sights.
We recommend the tours offered by On Location Tours. This company offers a Seinfeld tour that visits Al's Soup Kitchen, Tom's Restaurant, H&H Bagels, Barneys New York, and more spots seen in the show, all while giving guests interesting information about the show as well as the places visited.
Snap Photos at the Home of the 90s Museum
Concord, NC
Looking for some amazing 90s photo opportunities? Look no further than the Home of the 90s Museum. This Concord, North Carolina "selfie museum" features a huge number of sets and backdrops that will transport you right back to the 90s. Each set is created specifically to give you an awesome photo op and allows you to recreate and preserve those precious childhood memories.
Some of our favorite sets in the Home of the 90s Museum include the basketball court where you can recreate your favorite childhood basketball game, and the 90s living room where you can lounge on the couch while surrounded by your favorite 90s characters.
Check out the Forrest Gump Town
Georgia and South Carolina
Forrest Gump was one of the many 90s movies that is now considered a classic. It had a huge impact on those living during the decade and absolutely deserves a stop on your 90s road trip. That's why we recommend stopping in to see the Forrest Gump filming locations.
These locations can be found in Savannah, GA as well as some small towns in South Carolina. Our favorites include:
Chippewa Square in Savannah — This is where Forrest gave such valuable life advice as "life is like a box of chocolates" to complete strangers.
Hunting Island State Park — Those scenes of the Vietnam War were actually shot here at Hunting Island State Park in South Carolina.
Savannah History Museum — This is where you can see the famous bench that Forrest sat on while dispensing his wisdom.
Experience Magic at Walt Disney World
Orlando, FL
No 90s kid can deny the fact that Disney played a huge part in their childhood. The 90s are often described as the "Disney Renaissance," and for great reason: This is when Disney pulled itself out of a funk and put out some of the best movies they have ever made. Beauty and the Beast, Aladdin, Toy Story, and The Lion King are all masterpieces that have stood the test of time.
At Walt Disney World in Florida, you can put yourself right in the middle of the magic of those 90s classics (as well as many other amazing Disney movies). Have dinner in Belle's castle, take a ride on Slinky Dog, hop on one of Aladdin's magic carpets, or immerse yourself in the story of the Lion King.
(Note: Disneyland in California will offer a similar nostalgic experience if you prefer to stick to the west side of the country.)
Do Some Shopping at the Mall of America
Minneapolis, MN
The mall was the place to be in the 90s. It's where the coolest kids hung out, and one could spend hours wandering the stores, snagging samples in the food court, and playing games in the mall arcade.
Unfortunately, many of today's malls are pretty sad in comparison to the incredible malls of the 90s. That said, there is one mall that any child of the 90s would love to visit: Mall of America. This Minneapolis mall opened in 1992 and is the biggest mall in the US. It is still up and running and is the perfect place to relive those days of being a mall rat.
Visit Nickelodeon Universe
Minneapolis, MN
Yes, Disney was a big part of the 1990s. That said, it wasn't the only entertainment company on the scene. Nickelodeon was in its heyday during this time, with shows like Rugrats and Hey Arnold! ruling children's television, and nearly every kid had at least one of those orange VHS tapes from the company.
If you were a Nickelodeon fanatic back in the day (or still are one now), Nickelodeon Universe is a must-stop on your 90s road trip. This park is actually located inside the Mall of America and offers a huge variety of Nickelodeon-themed attractions. Here you'll find a Fairly OddParents-themed coaster, SpongeBob SquarePants rides, and even "Reptarmobiles" for the little ones to drive.
(Note: There is another Nickelodeon Universe in New Jersey. It is equally fun and would be a great addition to an east coast 90s road trip.)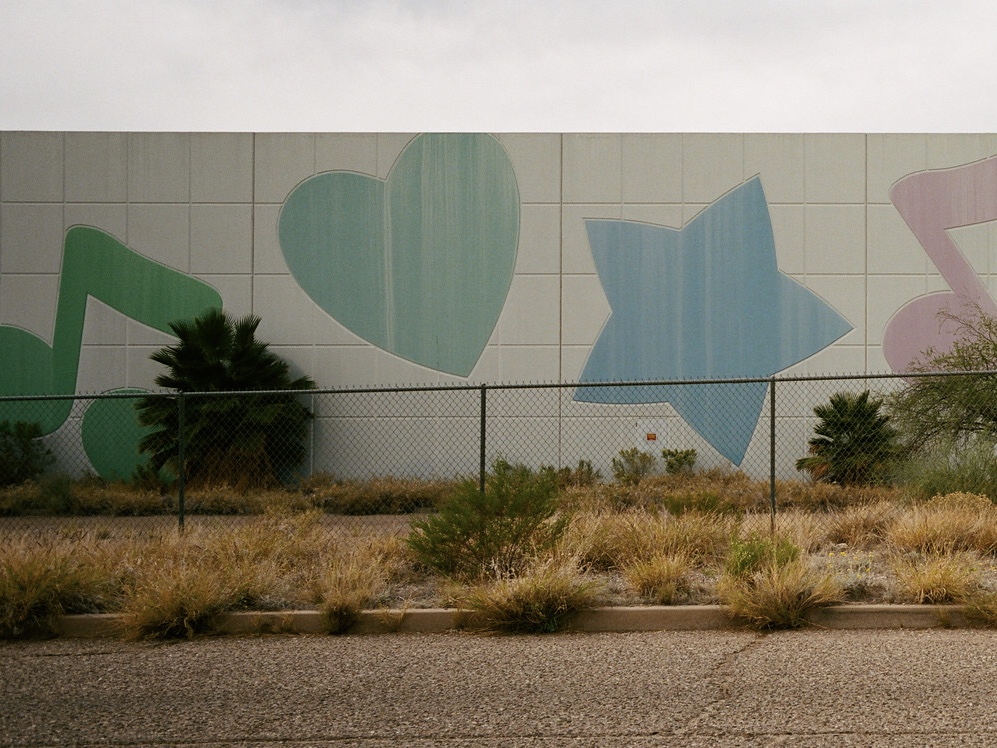 Explore the Abandoned Lisa Frank Factory
Tucson, AZ
Any girls who grew up in the 90s will know about Lisa Frank. They probably had a whole mountain of Lisa Frank school supplies and stationery, and they almost certainly have a soft spot for the technicolor animals and obnoxiously bright designs the company put out.
This company was so popular during the 90s that they had an enormous factory in Tucson creating their products. The factory even opened its doors to visitors, allowing fans to tour the place where their favorite Trapper Keepers were created. Unfortunately, the company fell out of fashion in the early 2000s, and eventually the factory shut down.
These days the factory is abandoned, and though you can't tour the inside, you can certainly stop and check out the rainbow-painted exterior while on your way to the west side of the country.
See the Real Central Perk from FRIENDS
Los Angeles, CA
FRIENDS was easily one of the most popular 90s TV shows out there, and it remains popular to this day. Therefore, it only makes sense to add a little bit of FRIENDS to your 90s road trip. Fortunately, Warner Brothers Studios in LA made this possible by opening up the famous Central Perk set to visitors.
In order to see Central Perk, you will need to book the Warner Bros Studio Tour. (This is a hugely popular tour, so be sure you book in advance!) This tour allows you to see sets and props from a large number of favorite TV shows and movies, including the original Central Perk set, as well as replicas of the FRIENDS apartments and a replica of the coffee shop where you can enjoy an actual cup of coffee.
(Note: If you're a diehard FRIENDS fan, you might also want to seek out The FRIENDS Experience. This attraction has multiple locations and offers even more FRIENDS fun!)
Stop In on Clueless Film Locations
Los Angeles, CA
Clueless is an iconic 90s movie that everyone should see at least once. It helped shape pop culture of the time, and many quotes from the movie are still used regularly to this day. Unfortunately, there is no guided Clueless film location tour that we could find. That said, it's totally possible to visit many of the film locations on your own.
Some of the best spots include:
Occidental College — This college played the part of Bronson Alcott High School in the movie.
Circus Liquor (5600 Vineland Ave, North Hollywood) — This is where Cher found herself stranded without a purse or phone.
Electric Fountain in Beverly Hills (at Santa Monica Blvd and Wilshire Blvd) — This is where Cher realizes she loves Josh.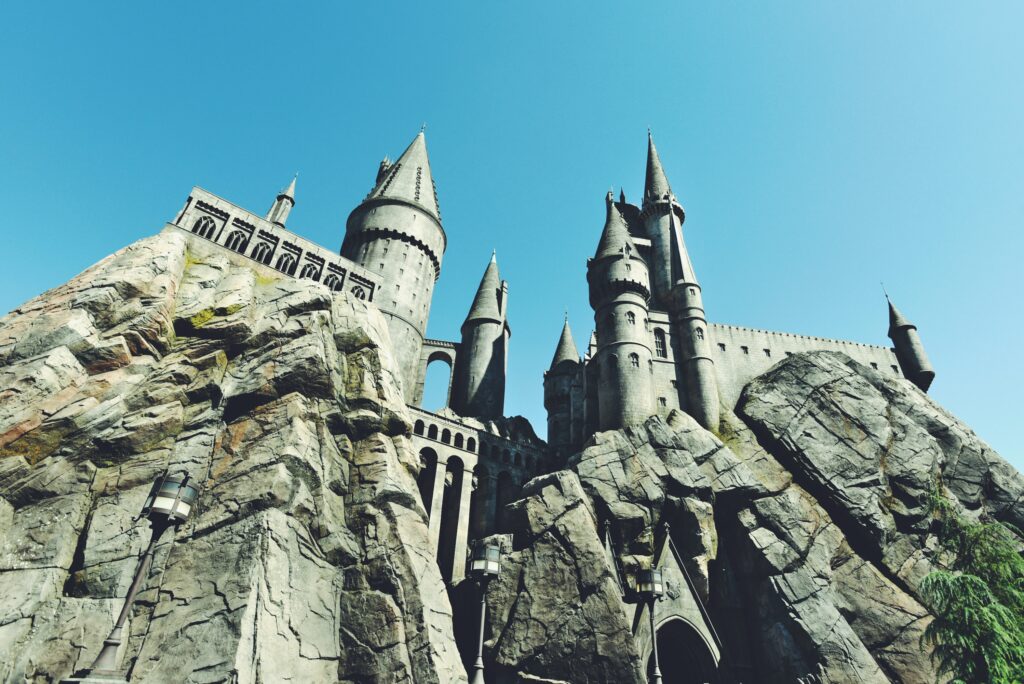 Get Your Thrills at Universal Studios Hollywood
Los Angeles, CA
While you're in LA, you might as well stop in at Universal Studios Hollywood. After all, the 90s really wouldn't be complete without Jurassic Park, the Super Mario Bros, and the Harry Potter books, and Universal Studios does a fabulous job of representing each of these bits of 90s pop culture.
Here, you can ride a boat through Jurassic World and come face to face with dinosaurs, and then turn around and ride an actual Mario Kart. Looking for Harry Potter fun? Don't forget to ride Harry Potter and the Forbidden Journey!
(Note: Universal Orlando in Florida has many similar experiences and could be a good addition to your 90s road trip if you plan to stay on the east coast.)
Rent a Movie from the Last Remaining Blockbuster
Bend, OR
For many, Friday nights in the 90s meant visiting the local Blockbuster to pick out a movie rental or two to enjoy over the weekend. In a time before streaming services, nothing could quite compare to the satisfaction of having every movie at your fingertips, and the addition of a box of Snocaps and some extra buttery popcorn made it all even better.
Today, there is only one Blockbuster left in the world. It is located in Bend, Oregon and is an excellent place to revisit those 90s weekend memories. Here you can rent DVDs from the familiar white Blockbuster shelves just like in the old days. And the computer used to keep track of rentals? An IBM from the 80s, of course!
Go on a Seattle Grunge Tour
Seattle, WA
Finally, we recommend finishing your road trip in Seattle, the home of grunge. For many, the 90s simply wouldn't be complete without grunge music and style, and Seattle is where it all started.
Not sure where to stop on your Seattle grunge tour? Not to worry! Seattle Grunge Redux is run by one of Seattle's biggest music geeks and offers tours of the grunge area of the city. Not only will you see some amazing sights, you'll also be offered all kinds of interesting information on this 90s music genre.