Travel Inspiration
Last updated on November 5th, 2022. Originally published on July 31st, 2015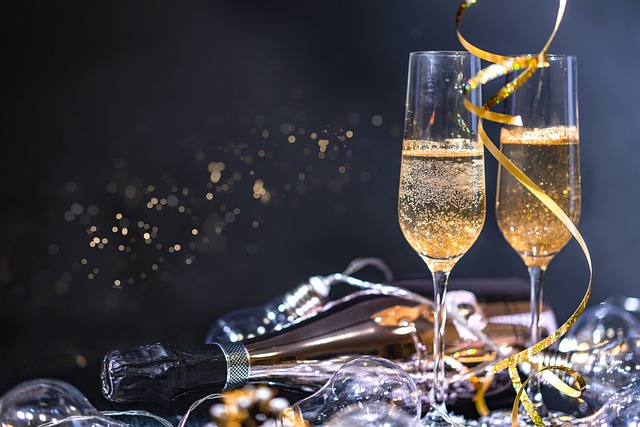 Everyone loves to ring in the New Year in style, and RVers are no exception. In fact, there are many special New Year's Eve events that cater to those who enjoy RVing.
Do you want to ring in the New Year in true RV style? Check out some of the unique New Year's celebrations taking place at the hottest parks in the country. All of these celebrations are guaranteed to be fun, and best of all you can bring your RV along!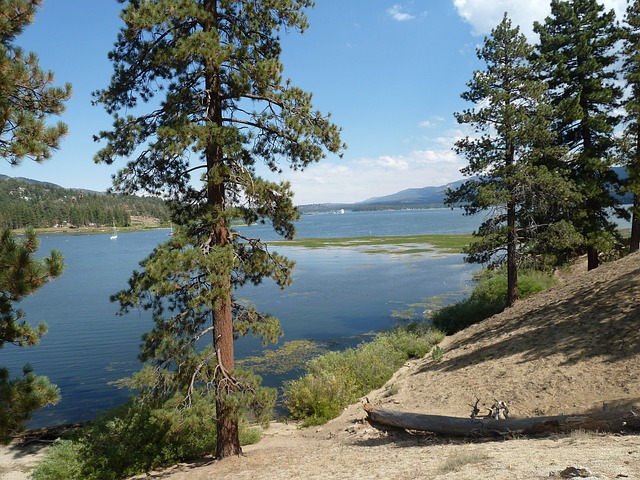 1. Big Bear Lake, California
Big Bear Lake is a favorite destination for those who love skiing and camping. It's also an excellent place to ring in the New Year with a variety of different parties and events to choose from.
The place to be on New Year's Eve is the Snow Summit Ski Resort.  At 7 pm a sight that you won't soon forget takes place. Watch in amazement as torch-bearing snowboarders and skiers light up the mountain. Their fiery trip down the Miracle Mile is sure to add delight to your evening.
This thrilling celebration is only just the beginning. There are a variety of other events to choose from including the family-friendly Wyatt's New Year's Eve Party or the adult-only Rockin' in the New Year Celebration. This one takes place at a venue called The Cave, and by all accounts, it's quite entertaining.
For more information about the New Year celebrations, visit the Big Bear Special Events webpage.
2. Lake George, New York
Lake George, New York has made quite a name for itself due to the gorgeous views and tranquil waters surrounding the town. While the summers there are spectacular, it's also the place to be for New Year's Eve. One of the can't-miss events is the explosive fireworks display that takes place over scenic Lake George.
Feeling a bit hungover on New Year's Day? Cure yourself by participating in the Polar Plunge. This annual event attracts thousands of brave souls who jump into the chilly waters of Lake George. This is truly an exhilarating celebration.
3. Spirit of the Suwannee, Florida
Do you love live music? If so, the Spirit of the Suwannee Music Park and Campground is the place to be. You will want to check out their special venue that is located on the shore of the Suwannee River. It is considered to be one of the best music venues in Florida, and on New Year's Eve they put on an amazing show. This festive New Year's Eve party takes place at the park and features a full musical line up.
Also, you won't want to miss their special New Year's Eve fireworks display. Interested in learning more? Check out rates and reservation availability on their website.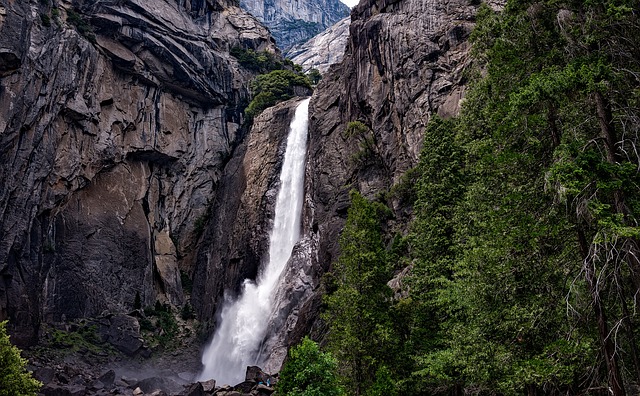 4. Yosemite National Park, California
Yosemite National Park hosts one of the best New Year's Eve parties for RV enthusiasts. This park is one of the most revered in the nation, and like its exquisite scenery, ringing in the new year at Yosemite is sure to thrill. It is the perfect place to celebrate if you are looking for a first-class affair. For example, the annual Black Tie Party at the Ahwahnee is excellent. Here, you will be treated to complimentary champagne and a delicious six-course meal.
If you are looking for a more family-friendly celebration head over to the Yosemite Lodge. The New Year's Eve party here features live music, dancing, food, and more. It is the perfect place for ringing in the New Year with your little ones. For more information check out the Events Page to see what Yosemite has to offer.
The Bottom Line
This country is chock full of fantastic New Year's Eve celebrations. If you are an RVer, forgo the big city lights this year and welcome the New Year in style at one of the above locations. Party On!